Chiara Pellegrini
Doctoral Student in Literature.
E-mail: c.pellegrini2@newcastle.ac.uk
Supervisors: Dr Stacy Gillis and Dr Lars Iyer
Research project title:
Trans Forms: Gender-variant Subjectivity and First-person Narration
Research project:
My thesis argues for the 'gender-variant' narrator as a key figure in contemporary literature. I examine first-person narratives from the past five decades in a range of genres (memoir, autofiction, literary fiction, science fiction) that explore gender identities that are other than binary or fixed. The purposes and impacts of these narratives varies according to their different engagement with feminist, queer and trans theory and activism. These differences can be ultimately read in the formal choices (uses of temporality, pronouns, metaphors, focalisation, etc.) of the texts representing gender-variant narrators. Throughout the thesis, I aim to establish a methodology at the intersection of studies of narrative form and studies of trans and non-binary gender identity.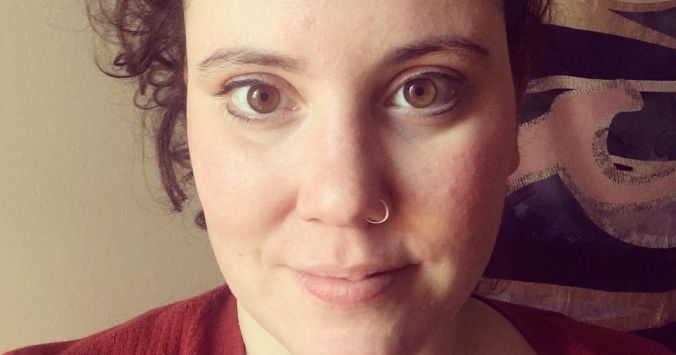 Research interests
Contemporary Literature and Culture
Film and Television Studies
Narrative Theory
Queer Theory
Trans Studies
Feminist Theory
Continental Philosophy
Psychoanalysis
Research activities
Publications
Pellegrini, Chiara. '"Declining to Describe": Intersex Narrators and Textual Visibility'. Interdisciplinary and Global Perspectives on Intersex, edited by Megan Walker, Palgrave, (forthcoming 2022).
Pellegrini, Chiara. 'The I in Trans Genre: An interview with Juliet Jacques'. Transgender Studies Quarterly, vol. 7, no,1, 2020, pp.105-113.
Pellegrini, Chiara. 'Adaptation as Queer Touching in The Safety of Objects: between Absence and Presence, between Texts', Queer/Adaptation, edited by Pamela Demory. Palgrave, 2019.
Pellegrini, Chiara. 'Posttranssexual Temporalities: Negotiating Canonical Memoir Narratives in Kate Bornstein's Gender Outlaw and Juliet Jacques' Trans', a/b: Auto/Biography Studies, vol. 34, no.1, 2019, pp.45-65.
Conferences and Seminar Presentations
January 2022. 'Temporalities beyond Transition: Narrative Times in Contemporary Trans Novels'. MLA 2022 Conference.
May 2021. 'Trans Re-narrations: Embodied Temporalities and Contemporary Forms'. Narrative 2021 Conference. ISSN, online.
April 2021. 'Trans Forms: Gender-variant Subjectivity and First-person Narration'. Trans/Queer Gender and Narrative Form. Online.
March 2021. 'Haunted Homes: Ghostly Co-Embodiments and Trans Inhabitations'. The Material Life of Time. Online.
September 2020. 'Trans-inhabiting Aliens: Gender-variant Embodiment and Science Fiction's Crossing of Borders'. Beyond Borders: Empires, Bodies, Science Fictions. London Science Fiction Research Community, online.
July 2019. 'Concealed Knowledges, Controlled Exposures: Fictionalizing Intersex Narration in Jeffrey Eugenides' Middlesex and Wesley Stace's Misfortune'. Interdisciplinary Perspectives on Intersex. University of Lincoln.
July 2019. '"You Treat All of Mankind as your Woman": Human Masculinities and Alien Non-binary Genders in Feminist Science Fiction of the 1970s and 80s'. Historicising Masculinities. Newcastle University.
October 2018. 'Time for a Change: Radical Challenges to Narrative Form in Contemporary Gender-variant Life Writing'. Imagine Queer: The Radical Potential of Queerness Now. Newcastle University.
June 2018. 'Time for a Change: Embodied Social Temporalities and Trans Life Narratives'. The Social Life of Time: Power, Discrimination and Transformation. University of Edinburgh.
March 2017. 'Reading Gender-Variant First Person Narrators and the Ethics of Authorship', Storying the Self: A Symposium. University of Brighton.
November 2016. 'Creating a Narratological Framework for Gender-Fluid Narrators'. Centre for the Study of Women and Gender. Warwick University.
Conference organisation
Teaching
Seminar Leader in the School of English Literature, Language and Linguistics:
'Independent Research Project Preparation' (2021)
'Transformations' (2020-21)
'Close Reading' (2019-20)
'Feminist Science Fiction' for PARTNERS Summer School (2019-20)
'Introduction to Literary Studies II' (2019-20)
'Introduction to Literary Studies I' (2018-19).
Other activities
PG representative on SELLL EDI Committee and SELLL's Athena Swan SAT
Co-chair Postgraduate Culture Group (2018/19, 2019/20 and 2020/21)
Chair SELLL Postgraduate Student/Staff Committee (2019/20 and 2020/21)
Academic background
MA in Philosophy and Contemporary Critical Theory - Centre for Research in Modern European Philosophy (Kingston University). Thesis: 'Reading between Application and Implication: Lacan, Derrida and Literature.'
BA in English Literature with Linguistics - University of Westminster
Website:
https://www.researchgate.net/profile/Chiara-Pellegrini-6