Eleni Zapra
Doctoral Student in Literature.
Email: e.zapra2@newcastle.ac.uk
Supervisors: Dr Stacy Gillis & Dr Fionnghuala Sweeney
Research Project Title: The Quiet Rebel: Singlehood, Incarceration and the Female Gothic in Post-war British and Irish Writing (1945-1960)
Brief Outline of Research Project:
I examine overlooked British and Irish women writers of the post-war period (1945-1960) and how they challenge stereotypes and the dominant misogynistic cultural discourse, by reconfiguring the image of the romantically unattached female protagonist. I am particularly interested in the ways writers like Kate O'Brien, Antonia White, and Barbara Pym create alternative modes of being for their single women characters, and how they employ traditional Gothic tropes to discuss women's everyday terrors inside patriarchal society. The Gothic provided an excellent opportunity for radical questioning during such a conformist and ideologically retrogressive period, with these women writers transforming archetypical Gothic motifs to challenge long-held perceptions of 'normality' and women's 'Otherness.'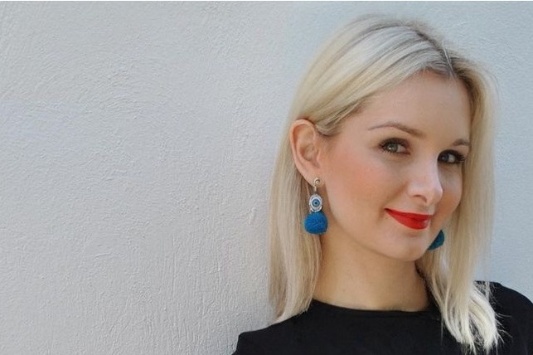 Research Interests:
The Gothic
Feminist Literary Theory
Feminist History
Queer Theory
Contemporary Literature and Culture
American Literature
Research Activities:
Conference and Seminar Presentations
September 2012, Environmental Perspectives in American Culture: Aristotle University of Thessaloniki & The Embassy of the United States in Greece
September 2011, Re-Presentations of America, Aristotle University of Thessaloniki & The Hellenic Association for American Studies (co-organizer)
Awards
September 2012, Federal Assistance Award, U.S. Department of State.
Conference Organization
September 2011, Re-Presentations of America, Aristotle University of Thessaloniki & The Hellenic Association for American Studies (co-organizer)
Research Groups
Gender Research Group, North East Research Group for Commerce and Culture
Other Activities
2020-2021: Welfare Officer, Newcastle University PGR Community
2019-2020: Communications Manager, Newcastle University PGR Community
Academic Background:
BA English Language & Literature, Aristotle University of Thessaloniki
MA American Literature & Culture, Aristotle University of Thessaloniki. Thesis: 'Women and Madness in 20th Century American Theatre.'
Website:
https://www.linkedin.com/in/eleni-zapra-b59008207/