Helen King
Doctoral Student in Literature.
Email: h.king3@newcastle.ac.uk
Supervisors
Dr Lucy Pearson and Dr Kyle Grayson, Kris McKie (non-academic supervisor at Seven Stories)
Research project
'These children are people like us': agency, belonging and the ethics of representing displaced children in the work of Beverley Naidoo
This project is the outcome of a Collaborative Doctoral Partnership with Seven Stories: the National Centre for Children's Books. Children's literature has the potential to both contribute to and provide a powerful counternarrative to dehumanising popular discourses about displaced people. A writer of children's fiction, depicting displaced children in West African, apartheid South Africa and the UK, Beverley Naidoo is in ideal subject for a case study examining this potential. Using Naidoo's children's fiction and her archive held by Seven Stories, I use a postcolonial critical approach to interrogate the tensions between belonging and alienation for displaced children. Exploring the ethics of representing minority voices as an outsider, I examine how Naidoo constructs children as a political actors and situates children's literature and education within the political sphere. In so doing, I show how Naidoo's work can contribute to current discussions around diversity and inclusion within the field of children's literature. This research will create opportunities for public engagement alongside the Seven Stories CLE team.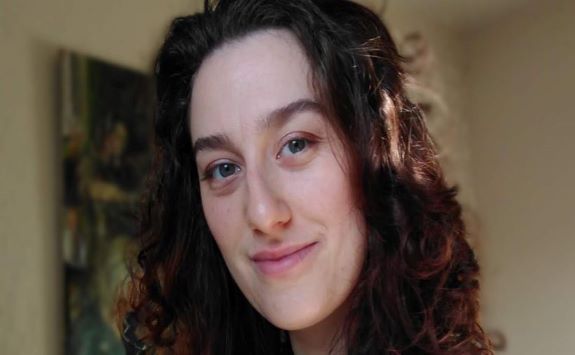 Research Interests:
Postcolonial approaches to children's literature
diversity in children's literature
anti-racist education
child agency
child activism
narratives of migration, displacement, and diaspora
reader responses
Research Activities:
Please provide a summary of any additional research activities including, but not limited to publications, placements and funding, awards, conferences, research groups, memberships and outreach projects.
Publications
'Seeking asylum, speaking silence: speech, silence and psychosocial trauma in Beverley Naidoo's The Other Side of Truth', Barnboken, Vol. 43 (2020), DOI: https://doi.org/10.14811/clr.v43i0.493.
''Books that change your way of thinking': political engagement with an anti-apartheid novel,' in Changing Childhoods, 27 October 2020, https://changingchildhoods.com/political-engagement-with-an-anti-apartheid-novel.
Placements and Funding
Northern Bridge AHRC Doctoral Funding Award
Conferences
'"How could she ever put those terrible pictures into words?" The paradox of silence in Beverley Naidoo's The Other Side of Truth (2000)', IRSCL Congress 2019
'Children's literature and activism at Seven Stories: exploring the Beverley Naidoo archive', Joseph Cowen Lifelong Learning Centre PhD to Public 2020
'Framing, narrative perspective and the possibility of interracial friendship in Beverley Naidoo's Burn my Heart', NU-University of Antwerp Children's Literature Virtual Exchange, August 2020
'Actual events, movingly told: communicating and controlling pain in Beverley Naidoo's Chain of Fire', Thinking Internationally about Social Justice in Children's Literature and Culture, NU-Pitt Colloquium, November 2020.
Research Groups
Newcastle Postcolonial Research Group
Children's Literature Graduate Group
Memberships
International Research Society for Children's Literature
Children's History Society UK
Academic Background:
MLitt in English Literary Studies, University of Aberdeen
MA in English Literature, University of Aberdeen