Marco Medugno
Doctoral Student in Literature.
Supervisors: Prof Neelam Srivastava, Prof James Procter
Research Project Title
Building Multilocal Belongings: A Comparative Study of Somali Postcolonial Novels in English and Italian
Brief Outline of Research Project:
My project provides a comparative study of contemporary novels written in English and Italian by Somali authors, including Nuruddin Farah, Garane Garane, Ubax Cristina Ali Farah, Igiaba Scego, Afdhere Jama and Shirin Ramzanali Fazel. By reading them contrapuntally, this study brings Anglophone and Italian literary studies together, thus offering a framework for developing a multicultural and multilingual analysis. Also, the research shows how the comparative investigation of Somali diasporic novels, from geographically and culturally different areas, advocates for a reassessment of the notion of literary tradition as based on the same nationality and language.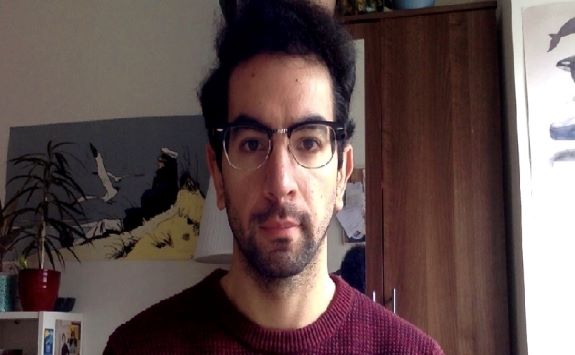 Research Interests:
Postcolonial Studies
Contemporary Literature & Culture
Comparative Literature
Italian Literature
21st Century Literature
Diaspora Studies
Spatial Literary Studies
Research Activities:
Publications
"A Contested Spatiality: The Representation of Mogadishu in Somali Anglophone and Italian Literature", Italian Studies in Southern Africa, 31:2, 2018, 110-34.
"The distinctive use of the Italian language in Nuruddin Farah's late production", From the European South, 3:1, 2018, 71-84.
"Influenze della tradizione orale somala nel romanzo Il latte è buonodi Garane: una nuova possibile prospettiva di analisi", Oralità e scrittura, edited by T. Cancro, C. De Paoli, F. Roncen, V. Russo, 2019, pp. 119-211.
"Dante in Mogadishu: the role of Dante's Divine Comedyin Nuruddin Farah's Links", Tydskrif vir Letterkunde, 5:1, 2020, 45-55.
"Mappa letteraria de I quindicimila passi." Trasparenze, 6, 2020, https://www.sanmarcodeigiustiniani.it/trasparenze-nuova-serie/
Conferences
"Postcolonialismi di ieri e di oggi" organised by API and the University of the Witwatersrand, Johannesburg, South Africa, 10-13 July 2017.
"The World City: Thinking Through the Boundaries of The Urban Fabric" organised by Ca' Foscari University of Venice, Italy, 7-9 June 2017.
"Oralità e scrittura: i due volti delle parole" organised by Università degli Studi di Padova, Italy, 11-12 January 2018.
PG Speaker Series, Newcastle University, Newcastle, 16 January 2018.
"Chiasmi 2018: Perspectives on Italian Difference Italian Differences in Perspective Expressions and Repressions of Hybridity and Otherness", organised by Brown and Harvard University, Providence, us, 6-7 April 2018.
"AlmaDante. Seminario dantesco 2018" organised by Università degli Studi di Bologna, 20-22 June 2018.
"Literature Towards Freedom & Oppression" organised by Nicolaus Copernicus University, Torun, Poland, 28-29 March 2019.
Research Groups
Newcastle Postcolonial Research Group (NPRG).
Memberships
AISCLI, Associazione Italiana per lo Studio delle Culture e Letterature di Lingua inglese.
API, Association of Professional Italianists.
Academic Background:
PhD, Newcastle University
MA in Intercultural Studies, Università degli Studi di Padova
MA in Modern Philology, Università degli Studi di Padova
BA in Modern Literature, Università degli Studi di Padova
Website:
https://newcastle.academia.edu/MarcoMedugno