Research project title
Glitter and Glue: Examining the Role of Participation with Young People at Northern Stage, 1967-2017
Supervisors
Dr Rosalind Haslett and Dr Andrew Law
Contact details
Email: Amelia.Joicey@newcastle.ac.uk
LinkedIn: www.linkedin.com/in/amelia-joicey-95060625
Research interests
theatre history
social value
participation
children's theatre and literature
heritage education
learning and creativity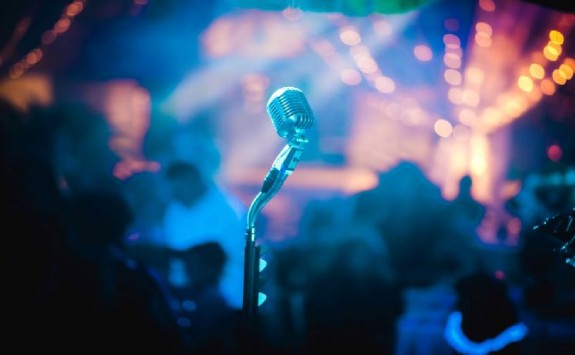 A brief outline of my research project
This thesis answers a call for greater recognition regarding the role of young people's participation in theatre by focusing on Northern Stage, an organisation that has been working with young people since 1967 but which has, to date, received little critical attention.
In the first study of its kind on the Newcastle-based theatre Northern Stage, my research argues that participation work with young people has a defining role in shaping the identity and values of those involved in it. This is true despite the issue that young people's participation in theatre is often placed as an adjunct to its artistic endeavour. I promote an expansive view of participation work as it relates to the practices within the Participation Department of the theatre Northern Stage involving young people age 0-30. My methods investigate the historical record alongside conducting interviews with past and present staff and participants as well as making use of semi-ethnographic approaches such as participant observation and sensory participation.
This research will shed light on why participation for young people in theatre matters to our society in what is otherwise an under-recognised, and increasingly privileged field of engagement.
Publications
Status of Museums in the North, Internal Report for ACE, March 2014
Read Regional, Project evaluation for the Paul Hamlyn Foundation, 2011
Space Invaders, A Good practice Guide for Museum Education Spaces, 2006
Start with the Library, North East Libraries' Commitment to Young People, 2005
Schools Participation Database which revealed which schools visited which museums in the North East over a 3-year period
A customer care training manual for Royal Lyceum Theatre, Edinburgh and Norden Farm Centre for the Arts, 2003
Designed and wrote family "Tracker Packs" for National Trust Properties, 2002
Conferences
Inspiring Curiosity: 50 years of Theatre in Education, Oct 2015, Coventry
'Who Cares about Northern Stage' HaSS faculty Conference 2016, Newcastle
Convenor of Combined Honours Conference 2019 and 2020
Memberships
AFHEA – Associate Fellow of Higher Education Academy
Outreach projects
Northern Stage Archive creation at Newcastle University Robinson Library Special Collections
Cappa Pie Theatre Outreach project in Byker Primary School 2016