Research project title
The Political Economy of Material Objects: An Analysis of Commerce, Craftsmanship, and Nationhood in Victorian Women's Travel Writing 1844-1899
Supervisors
Dr Ella Dzelzainis and Dr Jacob Jewusiak
Contact details
Email: m.k.gray2@newcastle.ac.uk
LinkedIn: https://www.linkedin.com/in/margaret-gray-925482aa
Research interests
travel writing
art and culture in Meiji Japan
Victorian aesthetics/arts and crafts movements
19th and 20th-century women's writing
history of the book
political economy
feminism and economics
globalisation
christianity in literature
comparative studies (European and Asian literature)
detective fiction
Tolkien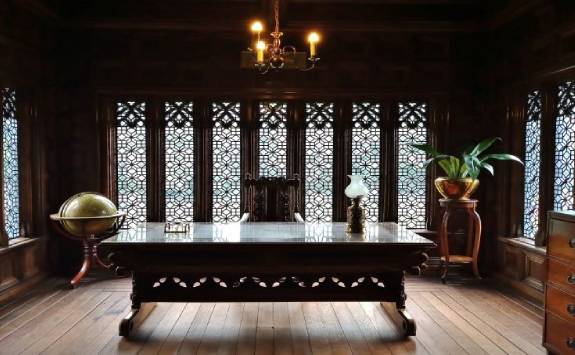 A brief outline of my research project
Female explorers in the nineteenth century took a particular interest in detailing domestic objects and textiles displayed in homes, bazaars, festivals, and temples across the Middle East and Asia in the nineteenth century, and in pointing out the monetary or aesthetic values placed on those objects in their country of origin.
Many critics have taken this interest as a signal that Victorian women had to maintain their place within the 'domestic sphere' even while writing in a conventionally 'masculine' genre. However, this critical interpretation does not account for the contextualisation of 'domestic' descriptions within larger discussions of global trade activity and the cultural, social, and political ramifications of those activities.
Placed in context with political economic debates of the same period, women's comparisons of the British industrial exports and locally produced items sold together in Eastern marketplaces betray the authors' anxieties about the cultural decline and social ennui resulting from the rise of global, industrial capitalism in the late nineteenth century. Specifically, I argue that women's reporting on the impact of global industrialisation on traditional craftsmanship in Egypt, Persia, China, and Japan acts as a mirror to the decline of traditional craftsmanship and class identity in Great Britain.
Placements and funding
Newcastle University Overseas Research Scholarship
Global Excellence Scholarship, University of Exeter
Florida Bright Futures Medallion Scholarship
2021 Theodora Bosanquet Bursary, Funds for Women Graduate
2021-2022 Archival Assistant, supervised by Prof. Cliff B. Jones and Ruth Sheret, Newcastle University (project funded by The Leverhulme Trust)
Awards
Departmental Award for Excellence in Historical Writing, University of West Florida, December 2015 for "Publishing Women: The Publication History of Women Writers in England from 1610-1857"
Conferences and panels
'The Travelogue as an Exhibitionary Space: An Analysis of Commerce, Craftsmanship, and Nationhood in Women's Travel Writing, 1844-1899'. Presented to the Newcastle University Middle Modern Research Group, 28 October 2020
Session Chair: 'Transgressive Women and Feminine Agency'. Agency and Emotion: New and Emerging Work in Nineteenth Century Studies, The Centre for Nineteenth Century Studies Postgraduate Conference, 26 November 2020
'"They Knew No More ... Than if it had Never Been Visited": Re-Evaluating Literary Authority and Narratives of Discovery in Harriet Martineau's Eastern Life, Present and Past (1848)'. Presented at Postgraduate Research Competition, hosted by ASTENE, 15 May 2021
'"Little Wooden Shop-Fronts, Like Open Cabinets Full of Shelves": Reframing Eastern Marketplaces as Cultural Exhibitions in Late-Victorian Women's Travel Writing'. Presented at Romance, Revolution and Reform: Transnationalism in the Long Nineteenth Century, hosted by University of Southampton, 13 January 2021
'"A Most Desirable Object": Victorian Women, Travel Writing, and the Suez Railway Controversy of the 1840s'. Presented at Women, Money, and Markets 1600-1900: Female Economies, hosted by University of Zurich, 9 June 2021
Invited Panellist: Researching the Nineteenth Century in the Twenty-First. Centre for Nineteenth Century Studies 2021 Welcome Event, hosted by Durham University, 13 October 2021
Creative publications
"Five Good Years – An Excerpt", Emerald Coast Review Vol. XX, Pensacola, Florida, November 2019
"Blazon Injustice", St. Edmund Hall: A Gallery, St. Edmund Hall, Oxford University, June 2015
Research groups
Middle Modern
North East Research Group for Commerce and Culture
Director, SELLL PG Peer Presentation Group
Lead Representative, Centre for Nineteenth Century Studies Postgraduate Board 2021-2022