Project title
Colonial Cartography in Palestine-Israel and the Decolonising Potential of Counter-Maps
Supervisors
Research Cluster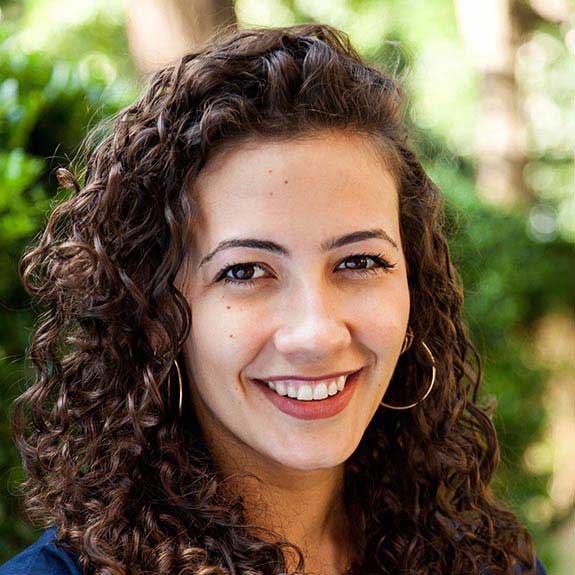 About Zena
I'm a Palestinian-Iraqi writer and scholar from London.
I was awarded the Kennedy Scholarship to undertake a Masters in Middle Eastern Studies at Harvard University and am currently an ESRC-funded doctoral candidate at Newcastle University, exploring colonial cartography in Palestine.
I'm the author of Objects from April and May (Hajar Press, April 2022) and my writing has appeared in The New York Times, Foreign Policy, The Nation, The Independent, Foreign Affairs, The Margins, NPR and El País.
Project description
My research examines the geographical imaginaries of mapping in Palestine-Israel. I have two research objectives:
to critically analyse the relationship of mapping and power in/of Palestine; and
to critically assess the potential of counter-mapping in a project of decolonisation.
My research explores how Palestinians have been excluded from maps of their own land, from the British Mandate to today, and the decolonial potential of counter-mapping.
By using archival and ethnographic research, my work seeks to address current gaps in knowledge at the intersection of critical cartography, colonialism and decolonisation in Palestine-Israel.
My interests
I'm interested in the colonial cartography of Palestine-Israel beyond academia. I have also examined the subject through policy research, film and poetry.
My short film, 'The Place that is Ours', co-directed with Dorothy Allen-Pickard, premiered on Nowness in November 2021. It was then selected for the Clermont-Ferrand Film Festival in 2022.
My debut poetry collection, Objects from April and May, was a finalist for the:
Alice James Book Award (2020)
Omnidawn First/Second Book Prize (2020), and the
Philip Levine Poetry Prize (2020).
In my spare time, I also enjoy swimming, cooking and Palestinian embroidery (Tatreez).
Publications
New York Times - November 2021. 'Israel Moves to Silence the Stalwarts of Palestinian Society.'
Middle East Institute – April 2021. Key environmental challenges facing the Middle East
Foreign Policy – August 2020. 'Israel Can't Hide Evidence of Its Occupation Anymore'.

Progressive International – May 2020. 'Climate Apartheid in Palestine'

The New York Times – February 2020. 'The Palestinian Authority is a Sinking Ship'

Al-Shabaka – January 2020. 'Maps, Technology, and Decolonial Spatial Practices in Palestine'.

Al-Shabaka – July 2019. 'The US Law Restricting Satellite Imagery of Palestine-Israel'.

The Atlantic Council – June 2019. 'Israel's Problematic Role in Perpetuating Water Insecurity for Palestine'.

Al-Shabaka – March 2019. 'Climate Change, the Occupation, and a Vulnerable Palestine'

Al-Shabaka – March 2019. 'Climate Change and the Palestinian Authority'.

Foreign Affairs – November 2018. 'What's Driving Israeli Claims to the Golan Heights?'.


Presentations
Conferences and workshops:
RGS-IBG 2022 Annual Conference (August '22)

Counter-mapping the city (March '22)

Melbourne School of Design (March '22)

Royal College of Art (January '22)

RGS Workshop (June '21)
Academic Qualifications, Organisational Membership and Achievements
M.A., Middle Eastern Studies, Harvard University (Kennedy Scholar) (USA)
B.A., History and Politics, Warwick University, (UK)
Erasmus year, Sciences Po, Paris (France)

Former US Policy fellow at Al-Shabaka; the Palestinian Policy Network
Non-resident Scholar at the Middle East Institute, Washington DC
You can find out more about me and my research via Twitter or via my website.