Project title
The social and cultural meaning of participatory arts for young people
Supervisors
About Florence
I am a part-time, final year PhD student. Alongside my research, I work as Producer for Children and Young People at BALTIC Centre for Contemporary Art in Gateshead.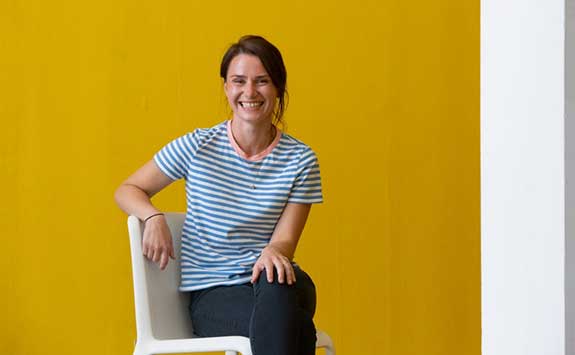 Project description
This PhD examines how participation in arts activity has social and cultural meaning for young people.
The study will explore the role of participatory arts in the development of young identities. I'll do this through the exploration of creative processes and with a focus on the explorative and expressive value of creativity.
Combining ethnographic and visual methodologies, my research highlights the young participants' perspective, using their artistic outputs as important data.
The project is in collaboration with the Culture Bridge programme and hosted by Tyne and Wear Archives and Museums (TWAM).
Research interests
My primary research interest relates to the role of art and creativity in the lives of children and young people. I am also interested in the Sociology of Childhood, participatory action research, and creative methods.
Teaching
2018 – SOC2071: The Sociology of Childhood - Teaching Assistant, Sociology of Childhood
2017 – SOC1027: Comparing Cultures - Teaching Assistant, Comparing Cultures
2017 – SOC1032: Politics and Society - Teaching Assistant, Politics and Society
Academic qualifications
2015-2016 - MA, Sociology and Social Research, Newcastle University (funded by the School of Geography, Politics and Sociology)
2006-2008 - Politics BA Hons, Newcastle University
2005-2006 - Edinburgh University, Higher Education Qualification in Politics, Social Anthropology and British History