Postgraduate Sociology
Join a vibrant & diverse postgraduate community of students on both taught and research courses.
We have a diverse range of staff expertise across varied topics within Sociology. Our current postgraduate students are engaged in a wide range of sociological, anthropological and criminological research ranging from sex-trafficking to self-harm, emotion to embodiment, transnational marriage to tourism, and gay and lesbian families to gift-giving.
Vibrant research community
Postgraduate students form an integral part of the research community, and are key participants, contributors and nurturers of an innovative and lively research culture and environment.
Our postgraduate students are involved in the organisation and development of Sociology's , and regularly lead and deliver special events and workshops, as well as seminar series, reading groups and conferences. Doctoral students are encouraged to develop a mixed portfolio of research and training skills, through contributions to our teaching programme and other disciplinary activities.
We also offer two which can be studied full-time (one year) or part-time (two years). Our taught programmes offer an excellent choice of modules and provide research-led teaching of the highest quality.
Newcastle's doctoral and MA programmes in Sociology are ideal for students who are planning an academic career, as well as those hoping to move into careers in the public, private and/or third sectors.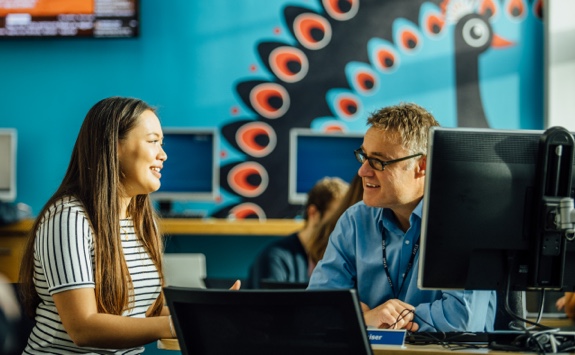 Inter-disciplinary research environment
As part of the School of Geography, Politics and Sociology, we are able to provide the benefits of an inter-disciplinary research environment for students working on topics that cross disciplinary boundaries. Postgraduate students also benefit from the connections which Sociology has built with policy-makers, professionals and practitioners working within international, national and regional contexts.
Whether you are a prospective MA or MRes student or a PhD candidate, we invite you to join us at Newcastle and to contribute to our continuing success.
Recognised research
Our postgraduate sociology degrees have a strong track record of research council collaborative funding through the Economic and Social Research Council (ESRC) for PhD training and are part of the ESRC-funded NINE Doctoral Training Partnership which runs an annual competition for PhD studentships.
I have found the Sociology department at Newcastle University to be incredibly welcoming and supportive.