Project title
The Material Culture of Children in Ancient Greece: An Interdisciplinary Exploration of Identity
Supervisors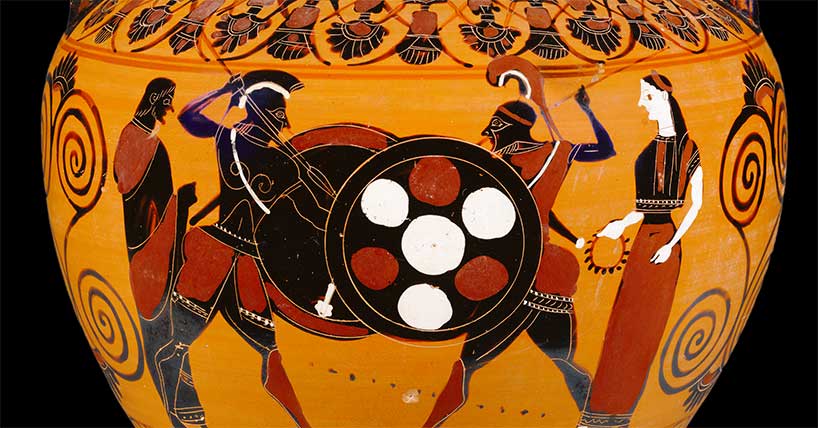 Project description
I am investigating the social identities and visibility of children in Geometric, Archaic and Classical Greece. These periods cover the 9th to 4th centuries BC.
I will explore material culture used to construct identities of children during their extended life course. This is throughout life and into death. I am using archaeological, iconographical and literary evidence. My approach is diachronic and holistic. It synthesises approaches used in studies about childhood in the past and in household archaeology. My project addresses the following research questions.
What are the material culture assemblages associated with children? How did they change throughout life and into death in Geometric, Archaic and Classical Greece?
What does material culture associated with children reveal about their social identities?
To what extent was there continuity in the identities and social visibility of children, demonstrated iconographically and archaeologically? How did this relate to socio-political change throughout Geometric, Archaic and Classical Greece?
My methodology uses iconography, ancient literature and mortuary evidence. This will identify signifiers of children. It will inform analyses of the archaeological distribution of the signifiers in domestic contexts. It will improve our understanding of the materiality of children in houses and, from there, their places in ancient Greek society.
My broader research interests include:
children and childhood in the past
iconography, especially on Greek red-figure pottery
household archaeology of Ancient Greece
artefact distribution analysis
Publications
Waite, S. and Gooch, E. (2018) 'Sandals on the Wall: The Symbolism of Footwear on Athenian Painted Pottery', in S. Pickup and S. Waite (eds.) Shoes, Slippers and Sandals: Feet and Footwear in Classical Antiquity. London: Routledge.
Qualifications
MA Archaeology: Newcastle University, 2016 (Distinction)
BA (Hons) Ancient History and Archaeology: Newcastle University, 2014 (First Class)