Project title
From the archive to the microscope: an interdisciplinary approach to understanding domestic organisation in ancient Greece.
Supervisors
Newcastle University
University of Michigan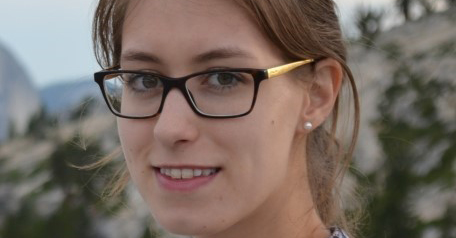 Project description
My PhD project investigates the organisation and use of space in ancient Greek households. I am using a novel combination of methods. These include traditional artefact and state-of-the-art geoarchaeology, in comparison with Classical texts.
How were different rooms used, how did it change over time and what can this tell us about the people that lived here? My case study is the city of Olynthos in Northern Greece, occupied from the 5th century BC until its destruction in the mid-4th century BC. It is known for its orthogonally planned layout. Outstandingly preserved houses are the archetype for 'typical' domestic buildings in ancient Greece.
I am investigating ancient floor levels and occupation deposits within domestic buildings. The integration of geoarchaeological methods enables me to differentiate natural from anthropogenic processes. The microstratigraphy of the archaeological deposits and chemical compounds linked to human activities provide this information.
Investigating domestic space provides a detailed picture of activities within households. It also gives a better understanding of social relations and interactions between households and neighbourhoods in Greek antiquity.
Funding awards
AHRC Northern Bridge DTP Studentship Award (2018-2021)
Presentations and conferences
2021 - Domestic use of space in the classical city of Olynthos – what can geoarchaeology contribute?, EAA Kiel (virtual meeting)

2021 - Zooming in on the Invisible: A Geoarchaeological Study of Domestic Space in Classical Olynthos, Greece, AIA (virtual meeting)

2019 - From the archive to the microscope: An interdisciplinary approach to understanding domestic space in ancient Greece, EAA

2018 - Biomolecular and micromorphological analyses of suspected fecal deposits at Neolithic Aşıklı Höyük, Turkey, SAA Washington
Qualifications
MSc Archaeological Sciences, Tübingen University
Dissertation title: Biomolecular and micromorphological analysis of suspected fecal deposits at Neolithic Aşıklı Höyük, Turkey
BA Geoarchaeology, Trier University
Dissertation title: Palynologische Untersuchungen von Pilzsporen aus dem Stausee der römischen Siedlung in Los Bañales (NO-Spanien)