Project title
The Social Context of Prehistoric Extraction Sites in the UK
Supervisors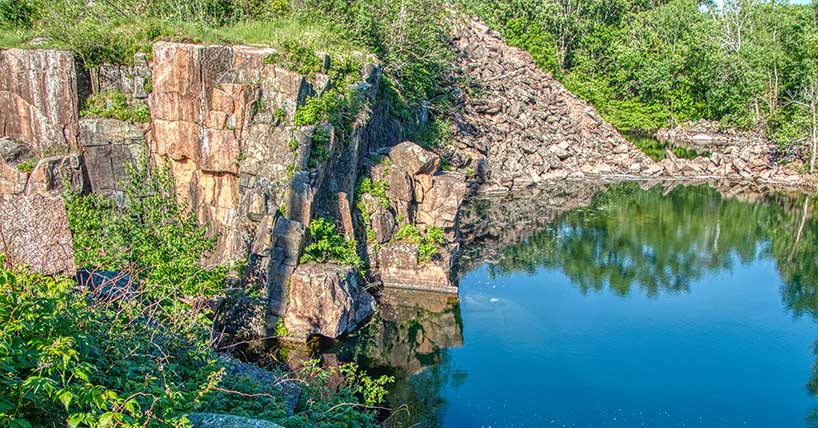 Background
My background is in multi-period landscape analysis. I worked as a Government archaeologist for more than 28 years. I worked for the Royal Commission on the Historical Monuments of England and English Heritage. I carried out various projects, including:
Neolithic flint mines and causewayed enclosures
the Stonehenge World Heritage Site landscape
Marden Henge
Silbury Hill
medieval settlements
industrial monuments
Second World War defence sites
I have also undertaken more than 40 years of fieldwork and excavation in Northumberland and the Borders. I have taken part in excavations and fieldwork led by the US National Park Service in Ohio and Minnesota.
I have worked on field projects in both Scotland and Wales. I am currently co-directing a multi-year project on a Middle-Late Iron Age hillfort and its environs. The fort is on Wether Hill in the Northumberland Cheviots.
My research interests in prehistoric extraction sites have led to collaborations. I have contributed to documentaries by the BBC and various TV companies.
Currently, I am assisting with a project under development, fronted by Neil Oliver. The project will focus on prehistoric ritual life as manifested at various types of site around the country.
My involvement in this new project will be with the Neolithic flint mines at Grime's Graves. I researched and wrote the site guidebook.
I am an experienced archaeological tour guide. I research and lead tours both in the UK, France and Southwest and Midwest USA.
Précis of research topic, current work and research interests
My research topic focuses on prehistoric mines and quarries. These are often characterised by technology, scale or chronology.
Such traditional interpretations fail to address the equally important issue of social context. They do not answer the big question of why did extraction take place. Often, the answer is simply functional: the winning of raw material to craft artefacts or build structures.
But in some cases, the underlying reasons are obscure. They are embedded in magico-religious beliefs, particularly where there is a ritualisation of mining. The raw material has a deep cultural significance. It underpins various social conventions. For example, this is true for the Native American pipestone quarries in Minnesota.
Similar motivations underpin many Aboriginal Australians procurement strategies. They undertake ritualised journeys of 1,000 kilometres or more to important quarries for particular types of stone or minerals. These stones and minerals embody the spirit of the Ancestral Beings of the Dreamtime.
In contrast, male competition underpins much of the axe crafting and use in Papua New Guinea.
In Poland, the Wieliczka Medieval salt mines are well-documented. Large amounts of religious iconography decorate the galleries and tunnels. It illustrates links between a dangerous pursuit and the creation of a metaphysical support mechanism based on the prevailing religion.
The 'knockers' are mythological beings associated with the post-Medieval Cornish tin mines. They also evidence a ritualised dimension embedded in European extraction.
Ethnography shows that cultural drivers and the life of artefacts crafted from 'special' mined or quarried stones can have a range of social applications. These are specifically non-functional. They underpin social renewal, cultural histories and mythologies.
In my PhD, I will address this fundamental issue. I will develop a deeper understanding of prehistoric extraction sites in Britain. I will explore the motivations that lay behind their exploitation and the uselife of their products.
I will develop my analysis and interpretation with a review of the literature drawn from Europea, the Americas, Australasia and Pacific ethnography and archaeology. I will then compare this with the patterning in the archaeological record from Britain.
I will develop an interpretative framework which will enhance our understanding. It will contextualise prehistoric extraction in all its forms. It will help define the research and heritage values of these fragile archaeological sites. It will create applied research and engage public interest in our first 'industrial' monuments.
This research will primarily focus upon the flint mines and stone axe quarries of the Neolithic Period in the UK.
It will draw on my own collaborative research. This produced:
a national corpus of surveys of Neolithic flint mines and the data from five of the better preserved stone axe quarries
the published stone axe corpus of the Implement Petrology Group (IPG)
We have yet to study the physical remains of many axe quarries in detail. A small amount of targeted fieldwork will address this issue to record evidence of locational preferences, extraction technique and scale/intensity of the workings. I will glean material statements about gender, age and status from excavation accounts.
My personal research interests include:
Neolithic archaeology
prehistoric extraction sites
the Northumberland Cheviots
prehistoric field systems
upland archaeology
Native American archaeology, ethnography and ethnohistory
Conference papers
I have attended conferences since 1973. I have also organised many conferences and symposia. These include:
Henge Monuments (6 November 1989)
Domestic Settlement and Landscape (14 November 1994)
the Spring Field Meeting in Sussex which focussed upon Neolithic flint mines and causewayed enclosures (16-18 May 1997) for the Neolithic Studies Group
many symposia based upon extraction sites for the Society for American Archaeology since 2003
Neolithic Causewayed Enclosures in Europe jointly for RCHME/EH, the Prehistoric Society and the Neolithic Studies Group.
I have presented papers to national and regional societies at conferences in the UK, and at international conferences in Dublin, Madrid, Vienna, Atlanta, Austin, Chicago, Chillicothe, Denver, Lincoln (Nebraska), Montreal, New Orleans, Salt Lake City, Sacramento, San Juan and Vancouver.
Honours and awards
Winner of the Prehistoric Society's Baguley Award in 1989.
Teaching experience
For a number of years I gave lectures at adult education classes for Newcastle University. I was an honorary lecturer at both Newcastle and Durham Universities. I gave lectures on multi-period landscape archaeology and provided fieldwork opportunities to undergraduates.
Committees
Member of the Institute for Archaeologists.
Member (and former Vice President) of the Prehistoric Society.
Fellow of the Society of Antiquaries of London.
Member of the Society of Antiquaries of Newcastle upon Tyne.
Member of the Lithics Studies Society.
Member of the Society for American Archaeology.
Member of the Neolithic Studies Group.
Archaeological Director of the Northumberland Archaeological Group.
Publications
I have a number of publications spanning the years 1977-2011. These cover subjects such as Neolithic extraction sites, cursus monuments, Neolithic houses and enclosures, Cheviot prehistoric archaeology, henge monuments, stone circles, Native American Moundbuilder sites, hillforts, burnt mounds, red hills, multi-period cultivation remains and Roman signal stations.
Qualifications
University of Durham, St. Cuthbert's Society
BA (Hons) Archaeology
1979-1981
Shenstone New College (Birmingham University)
Certificate in Education, History
1973-1976