Project title
The Feel of Home: Emotions History in the Nineteenth Century British Middle-Class Home.
Supervisors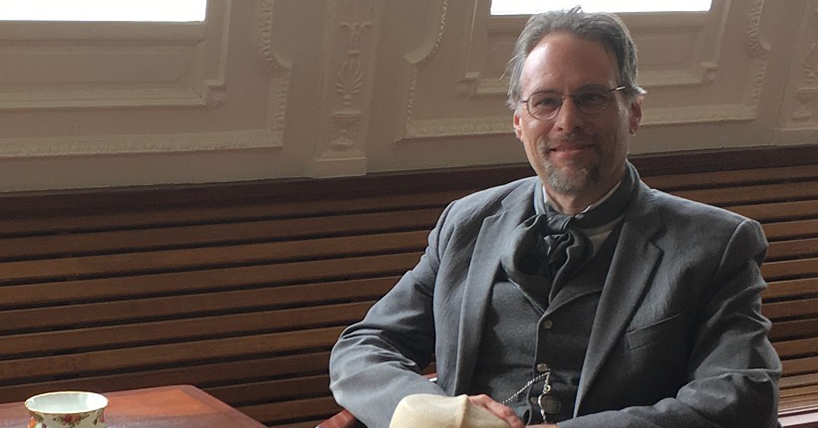 Project description
Home is an emotionally evocative word, and the idea of home continues to be central to the British identity. Previous studies of the history of the home have explored the commodity culture or the use of spaces within the home. This study seeks to explore the emotions associated with the home by addressing two interconnected questions:
Was there a gap, or did one develop, between the popular beliefs and representations of a British middle-class home's emotional environment and the lived emotional experiences of people in that home?
Was the perception of the emotional space of a home the same for householders in different parts of Great Britain?
The project draws on the use of an emotions lexicon developed from domestic economy guides which were widely published during the nineteenth century, and compares the emotions identified in that lexicon to records of emotional responses in privately written materials such as diaries and letters. The study shows that the alignment between prescription and practice for the feel of home was much closer than what previous studies focused on commodities alone have allowed.
Research grants
Newcastle University Overseas Research Scholarship (NUORS)
Scottish Historical Review Postgraduate Bursary Scheme
Teaching
2019 - 2021 — Teaching Assistant at Newcastle University for HIS1025: World Empires, HIS1044: Aspects of British History, HIS1029: Varieties of History, HIS1105: What is History For?, HIS1101: Historical Sources and Methods, SEL2218: Research Project in English Literature & History
2011 - 2018 — History Staff at Colorado Northwestern Community College, Craig, Colorado, USA. Faculty of the Year 2013-2014
2001 - 2011 — Teacher at Miami-Yoder School, Rush, Colorado, USA.
Other roles
2019 - 2021 — NUSU School Representative for the School of History, Classics, and Archaeology
2012 - 2018 — Secretary and board member, Museum of Northwest Colorado
2012 - 2018 — Academic Representative for Colorado Northwestern Community College to the Colorado State Faculty Curriculum Committee
2016 - 2017 — Lead Faculty for Arts and Sciences, Colorado Northwestern Community College
2015 - 2016 — Faculty Senate President, Colorado Northwestern Community College
Papers and conferences
March, 2021 — Co-chair, Notes from Home, an international virtual conference on the history of the home.
November, 2020 — PGR Forum seminar series: Finding Home in the 'Other': Emotions and Nineteenth-Century Poverty Studies.
December, 2019 — PGR Forum seminar series: Changing the Language of Home.
July, 2019 — Victorian Popular Fiction Conference: Prescribing the Feel of Home in Victorian Domestic Guides.
April, 2019 — Newcastle University Teaching and Learning Conference: Technology: Could versus Should.
Publications
2021 - 'Affirmation in the "Other": Middle-Class Identity and Nineteenth-Century Poverty Studies' in EPOCH (Lancaster University).
2020 - Book Review: A biography of loneliness in Contemporary British History
2016 - Madman in a Box: The Social History of Doctor Who
2013 - 'Mediating Between the Scientific and the Spiritual' in Time and Relative Dimensions in Faith