Project title
Critical Making and Innovation Heritage
Supervisors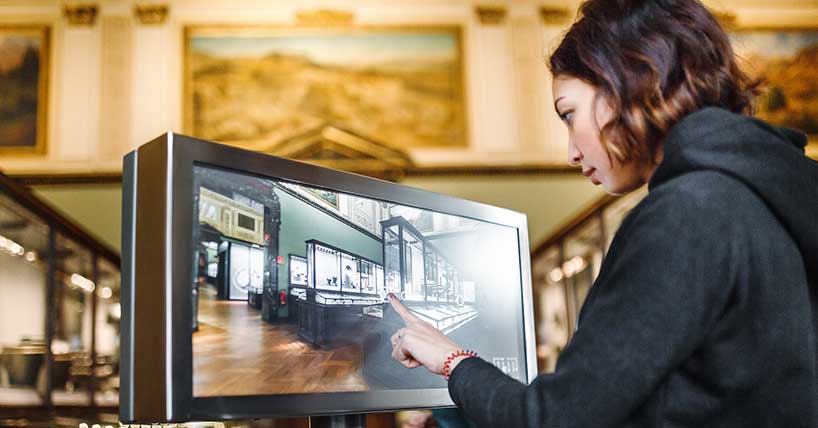 Project description
My PhD explores the intersection between Human-Computer Interaction design and the means for interpreting and communicating history, heritage, and personal narratives at cultural sites.
My research seeks to expand design approaches that would present plural knowledges on equal par with expert interpretations of heritage sites and collections. I argue that embracing a design process supports a nascent cultural shift in traditional institutions. Such a perspective shift adds to the process of decolonising stories and collections.
I structure my investigation around a Research through Design (RtD) methodology and employ three distinct standpoints to three case studies:
Taking an artist-based perspective to designing an interpretation artefact.
Participating in a co-design process with a group of volunteers and staff at a heritage site to showcase their stories.
Working as a member of a digital design unit in a museum institution.
These case studies form the basis of my Collaborative Doctoral Award PhD. I work with two organisations from the culture and heritage field: the National Trust in the UK and Cooper-Hewitt Smithsonian Design Museum, New York, USA. I also collaborate with Baawolf - a small independent games design studio based in the North East of England.
As part of my PhD, I have created a number of different prototypes of public engagement installations or systems, and I used collaborative and co-design methodologies to achieve that.
Peer-reviewd Publications
Tsenova V (2021) Storybase: Towards Cultural Transformation Driven by Design. In print with Springer Communications in Computer and Information Science (CCIS) in RISE-IMET 2021 Conference proceedings. Full paper.
Tsenova V, Wood G, Dolfini A, et al. (2020) Un-authorised View: Leveraging Volunteer Expertise in Heritage. In: Conference on Human Factors in Computing Systems - Proceedings. pp 1–14. Full paper.
Tsenova V (2020) A heritage matter of concern – co-designing digital interpretations with volunteering communities. In: ACHS 2020: FUTUTRES – Proceedings. Abstract and Presentation.
Other Roles
2018-2019 – Chair for Newcastle University Postgraduate Forum
2017-2018 - Social media/web editor for Newcastle University Postgraduate Forum
TA for:
2018-2021 – History and Society – 3rd year module;
2020-2021 - Historical Sources and Methods - 1st year module;
2018-2019 - Digital Cultural Communications (at the School of Culture and Creative Arts) - 3rd year and MA module;