Project title
The Reverent Eye: Scientific Visual Culture and The Origins of Modern British Zoology, 1815-1840
Supervisors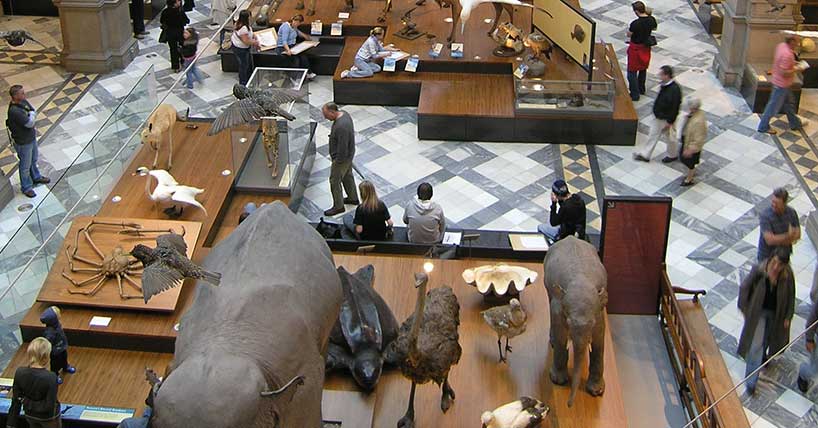 Project description
Between 1815 and 1840, Britain faced unprecedented social and political upheaval. The period saw a transformation of the life sciences. Natural history had been a single subject for centuries. During the 1800s, it fragmented into a set of related but distinct scientific disciplines. Their objects of investigation defined these separate disciplines.
This study focuses on zoology, one of the disciplines that emerged from natural history. A variety of factors prompted its emerging, transitional practices and methodologies. The vast increase in empirical information, the emergence of new institutions and new audiences, and increasing colonial expansion resulted in some of the most stunning images ever created of life on earth.
Quinarianism was at the heart of this process. This is a system of ordering the natural world. This crucial transitional system is now almost forgotten. It originated in the long-running and acrimonious 'Species Debate'. This was the single most important issue in early 19th century biology.
The study focuses particularly on the principal 'Quinarians'. These were a disparate and briefly extremely influential group of zoologists centred on the Zoological Society. Reacting to the social and political conditions of the turbulent 1820s and 1830s, they sought to create a new, 'British' zoology. They include the entomologist William Macleay (1792-1865); the ornithologist and Radical MP, Nicholas Vigors (1785-1840); William Swainson (1789-1855); and the publisher, artist, and ornithologist, John Gould (1804-1881).
Funding awards
Leverhulme Trust, Early Career Research Fellowship, 2016-2019 (Durham University)
AHRC, full PhD studentship, 2012-2015
AHRC, full MLitt studentship, 2011-2012
Other roles
Teaching experience (2015/2016)
Newcastle University
HIS2037, Progress and Plenty? British History, 1815-1918, Module leader
HIS3020, Writing History, Dissertation supervisor
HIS3000, Reading History, Group leader
HIS8105, Reform and Resistance, Group leader
HIS1025, World Empires, Seminar leader
HIS1027, Themes in European History, Seminar leader
HIS1044, Aspects of British History, Seminar leader
University of Sunderland
HIS102, Foundations of Modern Europe, 1618-1918, Module leader
Qualifications
PhD, History of Science (Newcastle University, 2012-2016).
MLitt, Distinction, History of Science (Newcastle University, 2012).
BA (Hons), First Class, History (Newcastle University, 2009-2011).
Publications
D. A. Lowther, 'The Evolution of Richard Owen', Newcastle University, School of Historical Studies Postgraduate Forum E-Journal, Vol. 9 (2013), 1-16. 
D. A. Lowther, L. Jessop, 'John Hancock and the Lammergeyer of the Alps', Northumbrian Naturalist, Vol. 77 (2015), 1-14.
D. A. Lowther, 'A Preliminary Analysis of the Hodgson Collection at the Zoological Society of London', Archives of Natural History, Vol. 43, No. 1 (2016), 90-94.
D. A. Lowther, 'Britain in Nepal: Brian Houghton Hodgson and Himalayan zoology, 1820-1840', Historical Research (submitted for peer review, 2016).
D. A. Lowther, 'Quinarianism and Natural Theology: William Swainson and the battle for the soul of British zoology, 1820-1840' (in preparation, 2016).
D. A. Lowther, The Mountain: The Letters of Gertrude Bell and Charles Doughty-Wylie, 1913-1915 (book, in preparation, 2016).
D. A. Lowther, Magic Circles: Quinarianism and the Foundation of Modern British Zoology, 1815-1840 (book, in preparation, 2017).