Project title
Health and Austerity in Depression-era Stockton-on-Tees, 1929-1939
Supervisors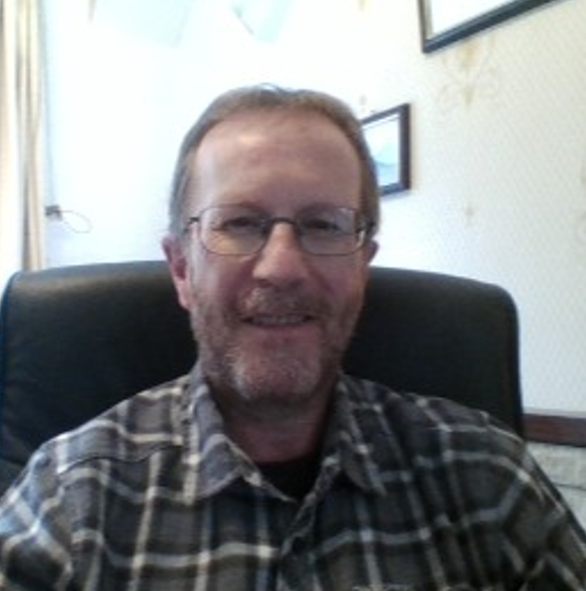 Project description
This thesis examines the political, economic and social determinants of health and health inequality during the 1930s. The study is within the historical perspective of the Borough of Stockton-on-Tees. The research forms part of the wider interdisciplinary project Local Health Inequalities in an Age of Austerity: The Stockton-on-Tees Study. This project focuses on the discourses surrounding the influence of austerity on the causes and development of health inequalities. It explores experiences of health inequalities within the local context.
Government spending cutbacks have effects on unemployment, housing provision and housing access. These effects lead to detrimental consequences to health and have an impact on provision and access to health care.
The research contrasts the effects across social classes to illustrate the level of health inequality. It explores the exacerbation of the effects during periods of austerity. Where possible, comparisons are made between wards or districts within Stockton. This enables the illustration and highlighting of micro-level socio-economic and health disparities. These issues are analysed during the 1920s and, more particularly, the 1930s. Results from the 1930s are compared and contrasted with the period of austerity extending from the global financial crash of 2008. Consistencies, continuities, parallels and patterns of effect between the two periods are highlighted, and the legacies of the 1930s which are still having an impact are identified and reviewed.
Qualifications
PhD History - University of Newcastle (2018)
MA Museum Studies – University of Newcastle (2013)
BA (Hons) History (First Class) – University of Newcastle (2012)
Postgraduate Certificate in Education – University of Sunderland/New College Durham (2000)
BA (Hons) Information Technology – University of Sunderland (1997)
Academic prizes
Henry Croucher Memorial Prize II for Outstanding Overall Achievement in History (2012)
Publications
2019 - Mike Langthorne, 'Austerity Then and Now' in Bambra, C. (ed.) Health in Hard Times. Bristol: Policy Press, pp. 35-76.
2019 - Mike Langthorne, 'Chris Hopkins, Walter Greenwood's Love on the Dole: Novel, Play, Film, Liverpool: Liverpool University Press, 2018', Labour History Review April 2019, Vol. 84, Issue 1, pp. 95-97 [Book Review]. 
2020 - Mike Langthorne & Clare Bambra, 'Health Inequalities in the Great Depression: a case study of 1930s Stockton on Tees, North East England', Journal of Public Health, Vol. 42, Issue 2, pp. e126–e133.
Conference papers
"Staying Healthy in a Depressed World: Health reports in 1930s depression-era Stockton", Royal Geographical Society Annual International Conference, Historical Geography Research Group, RGS London (2016)
"Staying healthy in a Depressed world: an archival analysis of local health reports in Depression-era Stockton", ENRGHI Conference, University of Glasgow, 2016.
"Politics versus the medical profession in 1930s UK", Historical Perspectives Conference, University of Glasgow (2017)
"Dying for a Principle: Austerity and health in the 1930s", Newcastle University Postgraduate Forum, Newcastle (2017)
Teaching
Newcastle University, 2020-21
HIS2323 Britain Since the 1960s, Seminar Leader.
Interests
My interests are wide and varied. Below is a snapshot of my main interests, but this is by no means a comprehensive list!...
Social and Political History – principally (though not exclusively) I am interested in how political decisions made by central government impact, and are enacted by, local authorities and local communities.
Military History – primarily World Wars I & II and other twentieth century conflicts. I am particularly interested in the Vietnam War – the politics behind its eventual development into what the Vietnamese call 'The American War', how it was prosecuted, and its legacies at both the political and social levels.
Linking the above interests, I am currently researching the civilian experience of the build-up to World War II in the United Kingdom. I am exploring two particular aspects of this build-up. Presently I am examining the preparations for the onset of hostilities and the bombing which was anticipated, looking at the potentially unequal provision of protection (basically the bomb shelters) experienced between different classes and different geographical areas. I will then follow this with an investigation of the psychological preparations - both intended and incidental – instigated by the government. In other words, how the government communicated their beliefs, fears, instructions and recommendations to the general populace, and both the positive and negative effects engendered on morale. A further extension of this subject which I would like to examine would be to compare these preparations with the approach taken during the Cold War and the planning for a potential nuclear war.
Further areas of interest also include Local History, Oral History and Health History.