Mapping Contemporary Art
Exploring the contemporary art landscape of UK heritage sites.
About the project
'Mapping Contemporary Art in the Heritage Experience: Creation, Consumption, and Exchange' is an interdisciplinary research project that critically examines the role and practice of temporary visual art commissioning within heritage properties in Britain today.
Through this contemporary art research project, we aim to map the current landscape and explore the impact of this activity on producers and audiences. We approach this subject from multiple perspectives, bringing together the knowledge and experience of scholars, artists, heritage professionals, volunteers, and visitors.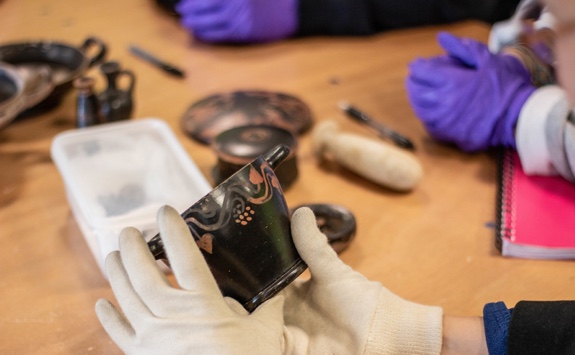 Project objectives
The Mapping Contemporary Art project has three main objectives:
To map the trajectory of contemporary visual art in heritage sites in the UK.
To understand how artists engage with the heritage context in the creation of contemporary art for heritage properties.
To analyse how contemporary artworks commissioned for these contexts are received and consumed by heritage property visitors.
Public outputs from this contemporary art research project include the production of four new commissioned artworks at heritage property sites in the North East of England in 2018, a major international conference on contemporary art in heritage practice, and an exhibition at The Hatton Gallery in Newcastle in 2019.
Further information: research.ncl.ac.uk/mcahe
Funder: AHRC
Duration: Jan 2017-Dec 2019
PI and further team: Andrew Burton (PI); Judith King (Senior Research Associate); Andrew Newman (CI); Vee Pollock (CI); Niki Black (Research Associate); Rebecca Farley (Research Associate); Nick Cass (Research Associate, Univ. of Leeds).
Partners: The Mapping Contemporary Art project is delivered as a collaboration between Newcastle and Leeds Universities and external heritage partners, Arts&Heritage, The National Trust, Churches Conservation Trust, English Heritage, supported by Arts Council England, and the Contemporary Visual Arts Network (CVAN).