Pacific Women and Marine Resources
Customary law in South Pacific marine governance: addressing gender inequity in achieving sustainable food security
Focussing on Sustainable Development Goals, 2, 5, 14 and 17, the project aims to address the global challenge of gender equity, poverty and food security, linked to marine resources, in three Pacific island states: Fiji, Solomon Islands and Vanuatu. The focus is on women's experiences and the need to hear women's voices when considering whether to include customary law into management policies and practices. While a number of the original objectives of the project have been frustrated by COVID-19, restrictions on travel and curfews in place in Pacific states, to date three field work trips have been undertaken (one in each country) with a further three being planned.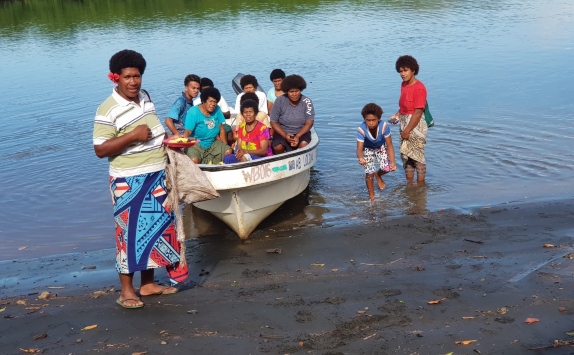 The project ran from January 2020 to September 2021. One output has already been published 'Balancing livelihoods with environmental protection: a case study from Fiji' (2021) Environmental Law Review, and others are in the pipeline. Although COVID-19 has frustrated in person dissemination, new audio-visual avenues are being explored with partners in the region.
Sue Farran is Principal Investigator on the project with Emeritus Professor Jennifer Corrin at Queensland University as co-Investigator. Research Assistance has been provided by Georgia Black and Samantha Johnston with funding from Newcastle Law School.
This project is funded by UK Research & Innovation through the Global Challenges Research Fund (GCRF). Ref: AH/T008385/1