Postgraduate Research Experience Survey: PRES
For postgraduate research students across the world.
About PRES
The PRES is a national survey that gathers information about the experience of research students, focusing on students' experiences of supervision, resources, research community, progress and assessment, and skills and professional development. It includes all full-time and part-time UK, EU, and international postgraduate research (PGR) students.
PRES runs every year, and will run from 1st February until 24th March in Academic year 2022/23.
PRES results are available on the Planning Office website.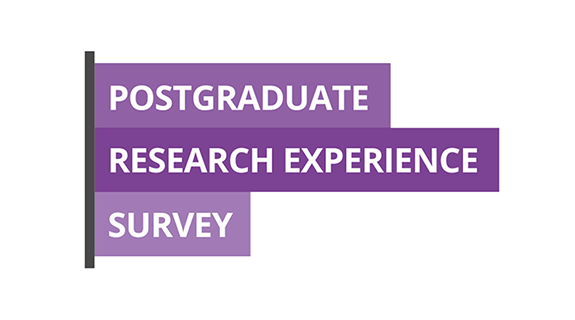 What does it ask about?
The survey focuses on students' experiences of :
supervision
resources
research community
progress and assessment
skills and professional development
wellbeing
overall experience
It also considers students' motivations for taking their programme.
Who is eligible to take part?
Any research student on a doctoral or research master's course.
How do students take part?
The survey must be completed online, using PCs or mobile devices. Eligible students will receive an email with a personalised link to complete the survey.
What happens to the responses?
Student responses are anonymous and are collected by Advanced HE. All the responses are aggregated to produce an overall national report, published on the Advanced HE website. The responses from students at each participating university also are aggregated into a confidential report for that institution. Our previous year's PRES results are available on the Planning Office website.
The quantitative results are discussed at relevant Boards of Studies and Student-Staff Committees. Academic Units respond to feedback with action plans, identifying any agreed actions, timescales for implementation, and who is responsible for each action.
Why should I encourage my students to take part?
As well as the importance of providing feedback, taking part in the PRES is an opportunity to win a prize! Every year shopping vouchers can be won, and a charity donation is usually chosen in collaboration with Newcastle University Students Union (NUSU).