Supporting Flexible Learning
Embedding information and digital literacies in a flexible learning model
In support of a flexible approach to learning, we have developed a range of adaptable online learning resources suitable for embedding into Canvas.
Our offer includes structured learning activities, such as short Canvas modules featuring video guides and quizzes to develop and assess understanding; online tutorials to enhance relevant graduate skills; self-directed skills auditing to help students plan for independent learning; and recorded lecture materials that can demonstrate search strategies and model use of key subject resources.
Existing materials can be embedded directly, or resources can be combined and tailored to create a bespoke learning experience for students appropriate to the module and level of study.
We are also able to offer some synchronous activities, such as live question and answer sessions to support independent or structured learning where needed.
To collaborate with us or to find out more about how we can support you and your students, please contact your Liaison Librarian.
Below are some examples that highlight how we can support a flexible learning approach in practice.
Canvas modules
Canvas allows us to produce engaging and interactive Library modules that we can tailor and embed directly into your course. This example module is accessible via Canvas Commons. (Login to Canvas using your University ID and password before you click the link to view the content):
Example lesson plans for Canvas modules: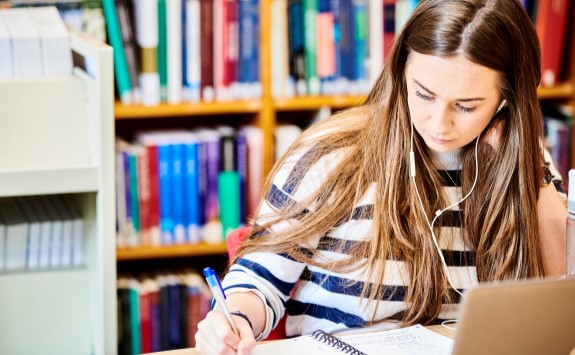 Recorded lecture materials
Recorded lecture materials, featuring short recordings combined with activities, are ideal when a more in-depth exploration of subject specific resources or search techniques is required. We can tailor the materials to the needs of the particular cohort, including verbal instruction, illustrated examples and visual demonstrations of resources.
The video on the left provides a brief sample of a recorded session on finding information for a research project.
Example lesson plan including recorded materials:
Interactive tutorials
Our interactive tutorials provide a split screen environment that allows students to access information and instructions while carrying out activities on a live screen simutaneously:
The Cite Them Right tutorial is an excellent introduction to the topics of referencing and plagiarism. You can access the tutorial below via institutional login, but this can be easily embedded into Canvas for straightforward access for students:
Example lesson plans for interactive tutorials:
Additional resources
Video guides:
Quizzes:
Skills Audit: