Supporting Blended Learning
Embedding information and digital literacies in a blended learning model
In support of a blended approach to learning, we have developed a range of adaptable online learning resources, modules and workshops that can be effectively embedded within your course. ​
​Our offer includes structured, non-synchronous learning activities, such as short Canvas modules featuring video guides and quizzes to develop and assess understanding; online tutorials to enhance relevant graduate skills; self-directed skills auditing to help students plan for independent learning; and online workshops that focus on practical activities to help students consolidate and apply learning. ​
​Existing materials can be selected independently and embedded directly into Canvas, or resources can be combined and tailored by your Liaison team to create a bespoke learning experience for students appropriate to the module and level of study.​
​Below you'll find some examples of how we can support a blended approach in practice.
To collaborate with us or to find out more about how we can support you and your students, please contact your Liaison Librarian or complete our teaching request form.
Canvas modules
Canvas allows us to produce engaging and interactive Library modules in two formats. Both options work best when materials are promoted, directed to and scheduled as part of the workload for the module by the module leader.​
​

Embedded Library module

​
Our embedded library modules provide a full package of library skills learning material that is tailored to your subject and the specific needs of your students. This may include single topics or combinations of themes such as finding and using subject specific resources, referencing, or planning a literature search. Embedded within your course, the Library material is designed to be an integrated part of module activity.
This example module is accessible via Canvas Commons. (Login to Canvas using your University ID and password before you click the link to view the content):
Example lesson plans for Canvas modules:
Self-Enrol Library module

​
Stand alone, self-enrol Canvas modules are designed to provide your students with specific information skills or resource knowledge to help them succeed in their subject. These would be linked to from your course, rather than embedded directly.​
​Currently, students can access the following self-enrol modules:​
Canvas Commons resources
The Library teams share reusable resources for your to embed within your learning materials. Shared under a creative commons licence, these materials can be repurposed and ammended for your needs with attribution.
Workshops
Our practical workshop sessions, combined with supplementary Canvas materials, ensure students have the opportunity to practise their library skills and consolidate their learning in order to sucessfully apply it in their course work. Workshops can be offered via Zoom or Teams, or in person.
​Explore our example lesson plans for workshops to see how these might work in practice in your module.
​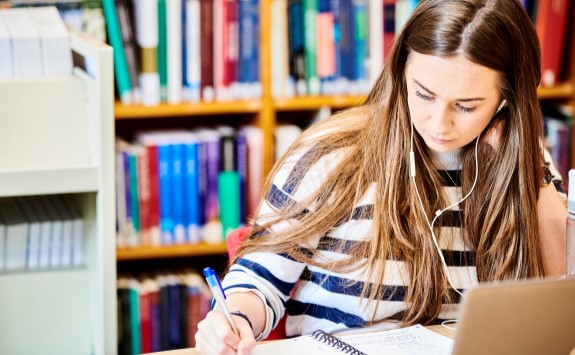 Interactive tutorials
Our interactive tutorials provide a split screen environment that allows students to access information and instructions while carrying out activities on a live screen simutaneously:
The Cite Them Right tutorial is an excellent introduction to the topics of referencing and plagiarism. You can access the tutorial below via institutional login, but this can be easily embedded into Canvas for straightforward access for students:
Additional resources
Video guides:
Our useful video guides highlight how to make the most of key subject resources. Take a look at our Finding information playlist for examples.
Quizzes:
Skills Audit: