Introduction to Special Collections
Explore the hidden wonders of archives as they literally touch history. An overview of what gems are hidden away in your local archives: seals of Henry VIII, 1832 cholera outbreak, civil war propaganda, 1906 election posters, local history and more!
Find out about how COVID-19 (Coronavirus) has affected access to our buildings and services - read more at Updates to Library Services.

About the workshop
This session introduces your students to the hidden wonders of archives and gives them the chance to literally touch history. They will get to see and handle items from Newcastle University's Special Collections and Archives, including documents from the reign of King Henry VIII, pamphlets from the English Civil War, rare books from the Victorian period and many more.
This workshop can be combined with any of the other workshops on offer.
Suitable for: Key Stages 2, 3, 4 and 5
Subjects: History
Duration: 1 hour
Availability: Limited dates throughout the year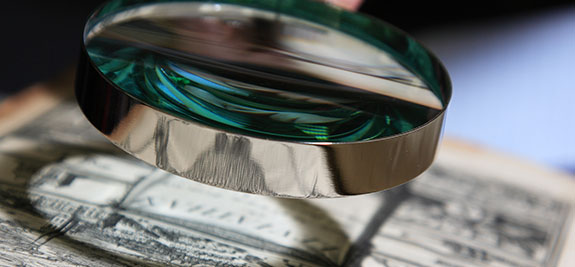 Workshop registration
If you are interested in bringing a group to this workshop please complete the registration form.
To help you plan your visit please make use of the Risk Assessment for Visits form.
The children were in awe as were the staff. The murderer's sock, Queen Victoria's signature, the impact re holding and using historical sources was immeasurable