Library services while you're away from campus
We know that many of you are studying and working away from campus in line with Government and University guidance in response to the national lockdown. We are still here to provide you with the information resources and support to help you study and research.
E-books
Since March 2020 we have purchased over 70,000 e-books, so you can now access over 607,450 different titles via Library Search. E-books are a great way to access the essential reading for your studies and include features that will help you find relevant sections more quickly.
You can also recommend books for your studies or research. We're focusing on e-book versions at this time, so let us know if you have a suggestion for a new title or an electronic version of an existing book in print, and we will do our best to purchase it.
Click and post
The new Click and Post service enables you to request print books for delivery to the UK, just as you would for Click and Collect. Rather than collecting them from the Library, we will post them to where you are studying.
We will also check if an e-version is available enabling us to give you, and others, faster access.
Related topics in Library Help
Desktop Delivery Service 
Where journals or books are only available in print, a scanned article or chapter may be a good option. Get in touch with us through Library Help with the details and we will see if we can create a scanned copy for you.
Special Collections and Archives 
The Special Collections team continue to offer their remote digitisation and enquiries services via Library Help. To enable you to access our unique collections we have now created a Virtual Reading Room. Digital appointments are one hour in length and are facilitated using an onsite visualiser and viewed via the video conferencing platform Zoom.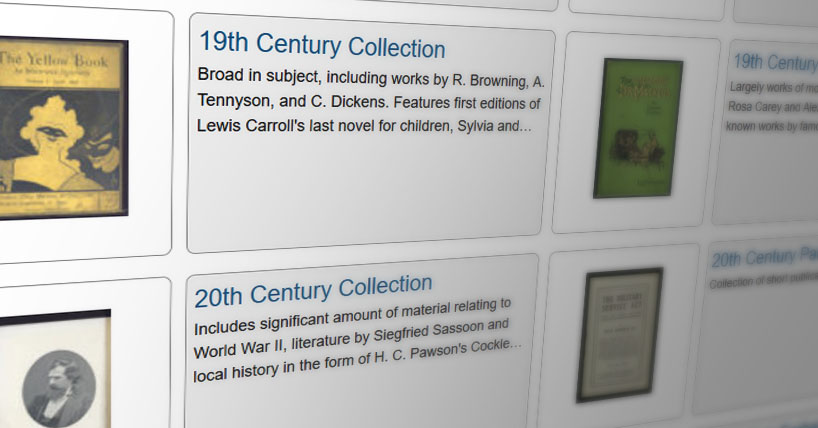 24/7 Support from Library Help 
Your needs are changing all the time and we will continue to look for ways to provide you with the resources and study support you require. Where more indepth guidance and academic skills support is needed, the Writing Development Centre and Library Liaison Team continue to offer online one to one tutorials, and you will find a wealth of resources on the ASK website. Visit the Resources and Study Support pages to find out more.
Talk to us on Library Help to let us know if you think there are other ways we can help.
Contact us with your enquiries and get in touch with Library departments or people.