How to Access the Resources You Need
26 November 2020
Access essential resources for your studies
Whether you can visit us in person or are studying remotely we are here to help you access the resources you need for your studies.
Electronic resources
We have a wealth of online resources available to you wherever you are located. The best way to access these is through Library Search or your subject guide, as this ensures you are authenticated as a Newcastle University staff member or student.
To find out how to search for e-books or e-journal articles, visit our Finding Quality Information Online page on the ASK website or read our 'Getting the most out of eBooks' blog post.
Print resources
Our Click and Collect service allows you to borrow print copies of resources from the Library.
To access this service; log on to Library Search and find the title/s you need, then use the request button to place your request on the item. When the resources are ready for collection, you will receive an email containing instructions for you to choose a pick-up location and time that suits you.
You are able to cancel your slot or rearrange to a different time. If you're isolating or shielding and would like to access this service get in touch with us via Library Help.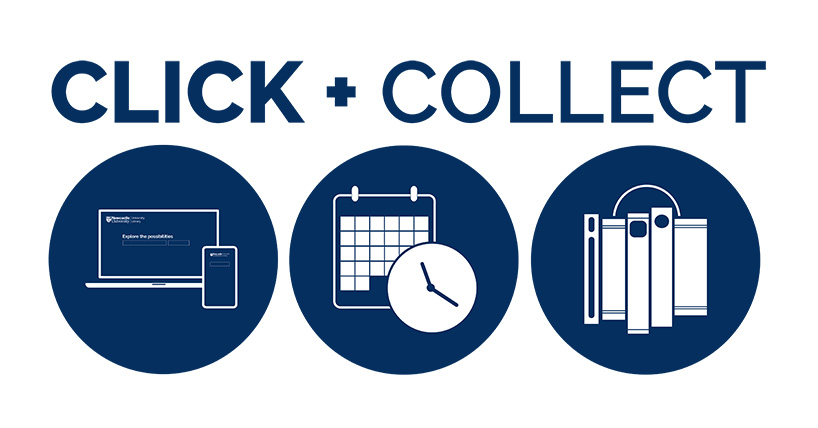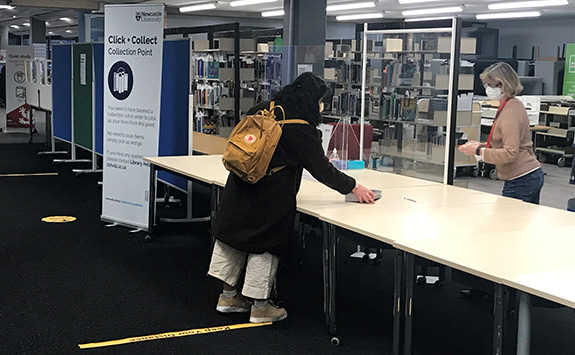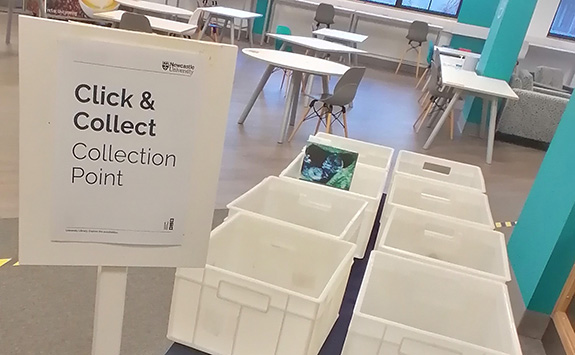 You can also use this service to access our reference materials. Request the item as usual through Library Search; your confirmation email will provide further instructions for booking a study space where you can consult the material.
Following government guidelines, access to our shelves is currently closed. However, you can browse our resources virtually via Library search. Simply find an item that interests you, then scroll down to the bottom of the record to browse the shelf.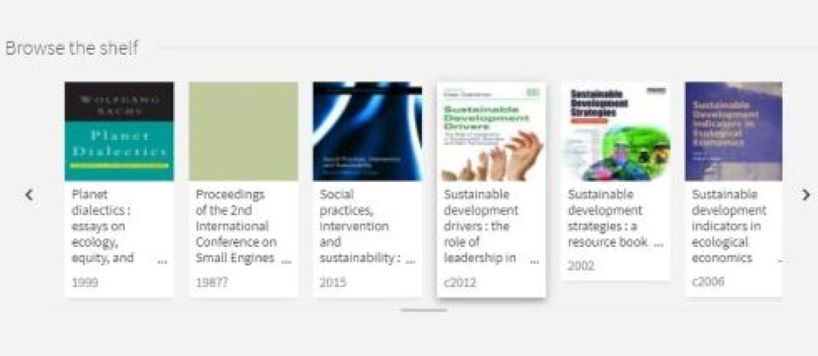 Reservations and recalled items
If a book that you want is on loan you can reserve it using Library Search. Once the item has been returned, it will be reserved for you for collection.
When an item you have on loan is required by someone else, we will ask you to return it within two weeks if you can. We'll send you an email if you need to bring it back. If you don't return a recalled item in time, it might stop you from borrowing further items. If you think you can't get your book back to us within the two weeks, get in touch with us at Library Help.