Listen to this Story! From History to Our Story
20 October 2022
A new exhibition about children's books and Black Britain.
Visit the Special Collections and Archives exbition space on Level 2 of the Philip Robinson Library from 20 October 2022, to see our new exhibition, Listen to this Story! From History to Our Story.
Throughout British history, children's literature has been both a site of white social control and Black resistance. As such, the portrayal of Black individuals and histories in children's books are varied and extensive, including both positive, accurate representations and dehumanisning caricatures and stereotypes.
About the exhibition
Our new exhibition explores a range of children's books that present Black British, Black Caribbean and Black African people, from the Victorian period to the end of the 20th Century. Some displays showcase how literature written for young people has, historically, played a large role in perpetuating racist stereotypes and white supremacist beliefs. Others highlight the ways in which people have resisted and challenged these harmful ideas by creating more positive, humanising Black stories.
Curated in collaboration with Seven Stories and Newcastle City Library, this exhibition showcases a broad selection of works from some of the most interesting children's authors, illustrators and publicists, including Una Marson, David Olusoga, Walter Crane and more.
Explore a range of photographs, school textbooks, nursery rhymes and picture books, told through the material within our Library Special Collections and Archives.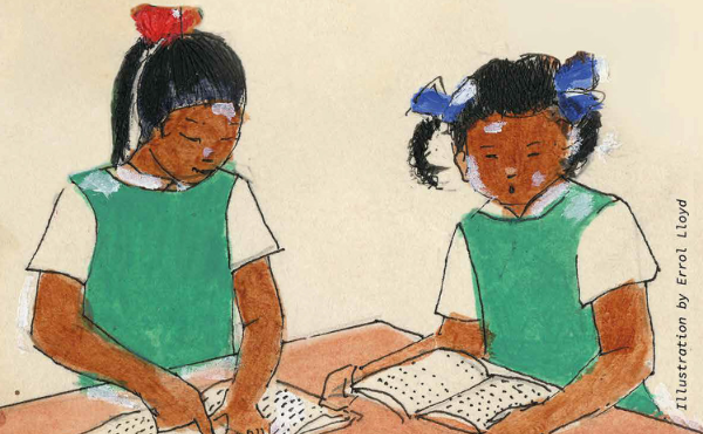 The exhibition is curated by Professor Karen Sands-O'Connor and writer and producer Rufaro Faith Mazarura, and is the companion to Listen to This Story! From Our Story to Everyone's Story, on display at Newcastle City Library.
Events
There is a series of talks, readings and workshops running throughout the exhibition.
On 20 October 16.30-18.30, there will be an opening lecture by author, illustrator and publisher Ken Wilson-Max, who will discuss the advantages and pitfalls of publishing children's books with independent and mainstream presses. Hosted at Newcastle City Library, this event is free and open to all.
You will find the full schedule of events, resources and more information about the exhibition on the Listen to This Story! webpages.