Opening hours and services from 11th January
Opening Hours
In response to rapidly changing circumstances regarding COVID-19 and to support students studying on and off campus, we have amended opening hours and service delivery plans.
From Monday 11th January, our opening hours and service delivery will be as follows:
Please keep checking the Library homepage for updates, as these arrangements may change. We are keeping the situation under constant review, adapting our provision in response to students' return to campus, staffing availability, and in line with any new guidance from the Government or University. As has been the case from the outset, the safety of staff and users is of paramount concern.
Study spaces in the Library
We are operating a pre-booked, individual booking system and there are some things to remember when using the Library:
Study space bookings are available to all Newcastle University staff and students.
Entry to the Library is by advanced booking only. Please don't visit unless you have pre-booked a study space and ensure you have your smartcard with you to access the Library.
Study spaces can be booked up to 48 hours in advance.
There are a range of study spaces available including study rooms, desks with PCs, individual desks, and study booths all of which are for individual use only. You must keep to your pre-booked seat.
Be sure to scan into your pre-booked space using the QR code on the desk. If you don't check-in, your study space will be released back into the booking system and may be double booked.
Help us provide a safe and comfortable environment for all by using the materials provided to clean your study space when you arrive and leave, and by disposing of any litter in the bins provided.
Study spaces elsewhere on Campus
Use the study space finder or Find a PC within the University app to explore study spaces available across campus and beyond the Library. You will need your University smartcard to access many of these buildings, including the Library. If you don't have a physical smartcard or experience problems with access, contact us on Library Help.
You might want to explore:
Borrowing and returning
Our Click and Collect service allows you to request books from the shelves, with designated pick up times throughout the day, enabling you to book a slot whenever is convenient for you.
While you are studying away from campus we understand that you may need to access essential print books where e-book copies are unavailable. Get in touch via Library Help with the details of the books you need, and we will arrange a postal loan. Given there will be more students studying remotely in the coming weeks we are looking at ways we can scale up our distance support services.
If you've borrowed books and finished with them, and you are travelling onto campus to study or to pick up Click and Collect items, you can return them through the book drop at the Philip Robinson Library or Walton Library, or to the book return bin at the Marjorie Robinson Library Rooms if you have pre booked a study space in this location. If someone else has requested an item you have on loan and you are unable to return it please let us know via Library Help.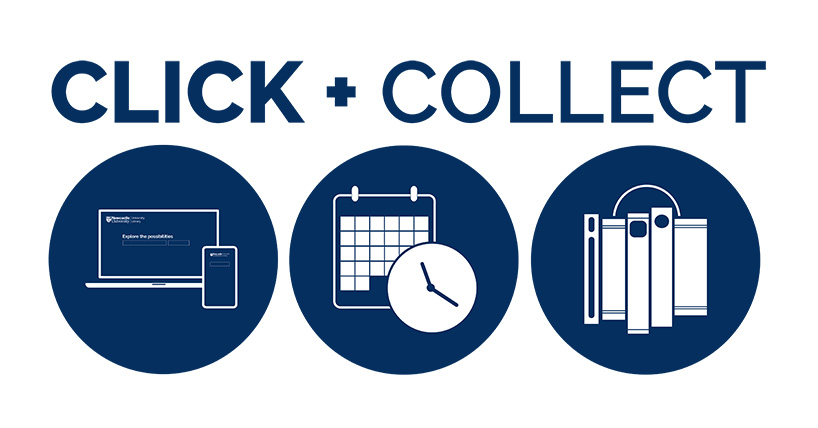 Special Collections and Archives
While we are unable to offer in-person access to our Special Collections and Archives, researchers are encouraged to make use of our three remote access options:
Virtual Reading Room service - book an appointment to view Special Collections material remotely, wherever you are based
Digitisation service - order digital copies of our rare book and archive holdings
Enquiries service - if you have a question relating to any of our collections, contact us through Library Help