Using the Library During the Winter Break
Whether you are staying on campus over the Winter break or heading home, the Library is here to help you access the resources you need for your studies.
Staying on campus
The Philip Robinson Library building will be open during the Winter break (Saturday 19th December 2020 - Sunday 3rd January 2021) - all other library buildings will be closed.
Check the opening hours of the Philip Robinson Library during the vacation period to plan your visit and book a study space. We are only able to provide these services for staff and students of Newcastle University, as the SCONUL Access scheme and other reciprocal visiting arrangements are currently suspended.
Our Click and Collect service will be available when the Library building is open and you can book a slot to collect your items between 11am and 4pm.
You can return items at any time via the book drop at Philip Robinson Library
For January opening hours and services for the new year, check the Visiting the Library pages and check back for more updates. You can also follow us on Twitter, Facebook and Instagram for further news and updates.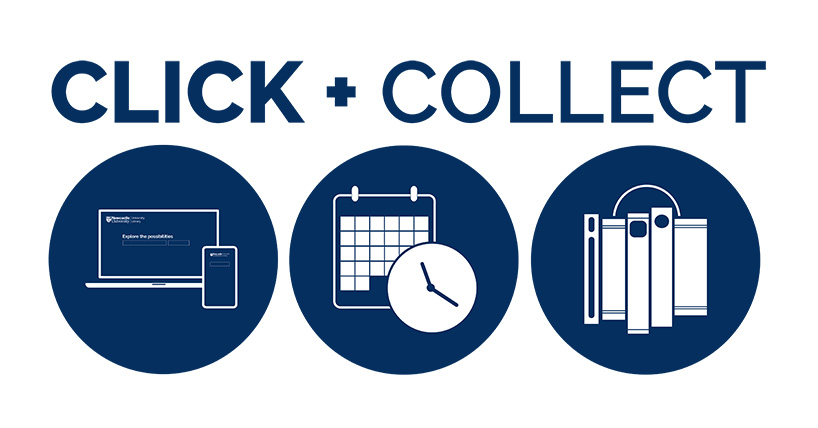 Contact us with your enquiries and get in touch with Library departments or people.