Research
Non-invasive imaging methods to assess kidney structure and function aim to provide alternatives to kidney biopsy sampling and better tools to track renal disease progression and response to therapies.
MRI can make quantitative measurements of kidney function (filtration) and report on changes in kidney tissue microstructure associated with kidney disease.
We employ these tools to investigate the structural and physiological changes involved in a number of renal disease processes. Development of robust imaging methods to assess renal structure and function has the scope to reduce or replace the use of invasive biopsy methods to monitor kidney disease progression.
We work with national and European renal MRI researchers to develop standardised MRI scan acquisition and analysis methods for clinical research.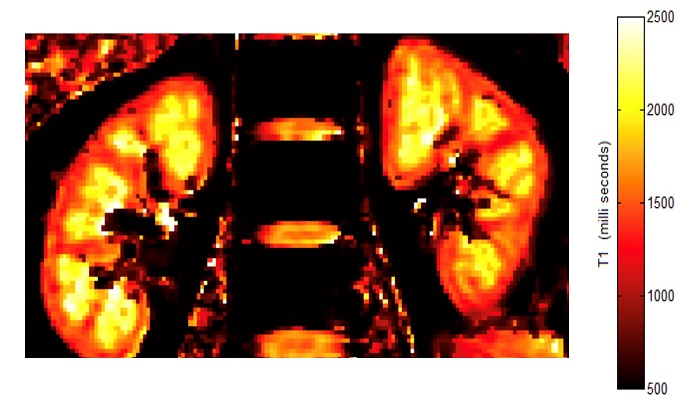 Publications
2014
Hynes AM, Giles RH, Srivastava S, Eley L, Whitehead J, Danilenko M, Raman S, Colville JG, Ajzenberg H, Kroes HY, Thelwall PE, Simmons NL, Miles CG, Sayer JA. A novel Joubert syndrome model reveals Hedgehog defects underlying nephronophthisis. Proceedings of the National Academy of Sciences. 111(27):9893-8 (2014). Published online 2014 Jun 19. doi: 10.1073/pnas.1322373111 PMCID: PMC4103340.