Newcastle University International Summer School in Mathematics
22nd to 23rd June 2021
Online
Are you aged 15–18? Have you just finished your GCSE mathematics course and now looking forward to further study in mathematics? Are you doing A level mathematics (or equivalent) and thinking about coming to the UK to study mathematics at university – or perhaps something mathematics-related? Maybe you're just interested in studying at a Russell Group university, in one of the most vibrant cities in the UK.
If so, then Newcastle University's International Summer School in Mathematics is just for you!
This two-day event, hosted jointly by the School of Mathematics, Statistics and Physics and the International Office at Newcastle University, will take place online on Tuesday 22nd June–Wednesday 23rd June 2021.
There will be an exciting day of university-related activities, including virtual tours of our beautiful campus in the heart of the city of Newcastle upon Tyne, and other activities organised by the university's International Office. There will also be a day of academic events organised by the School of Mathematics, Statistics and Physics, including mini lectures from our academic staff on some hot research topics in the department. Most of these will be live sessions, although some will be pre-recorded for you to watch whenever you want. For example: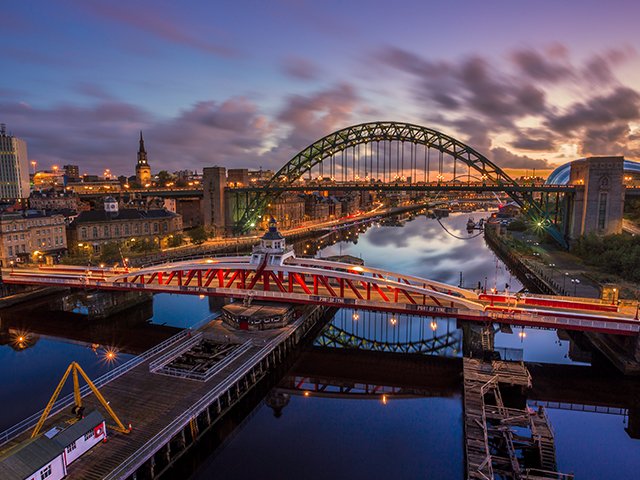 Andrew Baggaley (Lecturer in Applied Mathematics):"Fluid Dynamics: From Plankton To Pulsars"
Lee Fawcett (Senior Lecturer in Statistics and Director for Internationalisation): "The Storm of the Century! How Statistics Can Be Used To Predict the Unpredictable"
Stuart Hall (Lecturer and Transition Officer): "Complex numbers and chemistry: finding new medicines using √(-1)"
Kate Henderson (Lecturer and Transition Officer): "Life As An Undergraduate Mathematician at Newcastle"
Evgenios Kakariadis (Senior Lecturer in Pure Mathematics): "An Excursion To Advanced Mathematics"
Danielle Leonard (Lecturer in Astronomy): "Dark Matter"
Joe Matthews (Lecturer in Statistical Data Science and International Co-ordinator for Education): "Dicing with Death: Do Speed Cameras Save Lives?"
Professor Tamara Rogers (Professor of Computational Astrophysics): "Hot Jupiters"
Attending our summer school will give you a great opportunity to learn about life at a leading Russell Group university in the UK. You'll find out about the city, you'll get the chance to chat with some of our students through a live question and answer session, and you'll have something great to add to your CV and future UCAS applications.
A full programme for this two-day event is now available, and all participants will find Zoom details in their most recent email communication from the summer school organiser, Dr. Lee Fawcett.
Other activities this summer
Want to brush up on your basic algebra skills? Then you might also want to take part in our small group tutorials, led by our brilliant undergraduate Maths Ambassadors; click for more information!
Want to boost your CV/future UCAS applications still further? Why not take part in our mathematics or physics summer projects! Click for more information!
Please follow our simple online registration process to sign-up.
We look forward to seeing you in June!