About Ian
A Levels studied: Physics, Spanish, Psychology, Biology (Foundation year)
Course: BSc Physics
Choosing Newcastle
I always knew I wanted to move away from home for university. The heritage of Newcastle University was an instant attraction as well as the fame of Newcastle as a northern powerhouse.
As a city with great international connections through the airport, and the incredible people who live inside it, it was hard to consider anywhere else.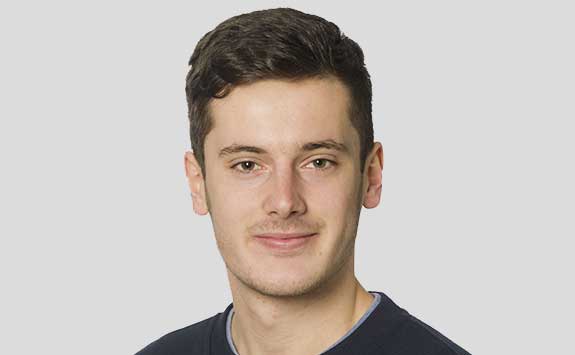 Studying at Newcastle
The lecturers on the course are brilliant. No matter the question, whether it be during a lecture or during office hours, they are more than happy to answer any question you have. Very useful notes are provided, as well as a wide range of practise material.
Studying Physics
Being surrounded by fellow physicists there's always something to talk to someone about. Everyone shares an interest in the same field as you, so speaking to people is easy. The lectures begin to go in-depth with some incredibly interesting physics. Since starting the astrophysics module I have found a far stronger interest in that field than before. Hence, my favourite module is astrophysics.
Recommending Newcastle
The Newcastle physics course is new, this means that you can have an impact on how the degree programme runs. The laboratories are brand new and the lecturers spend as much time as possible helping you to understand the course. The city of Newcastle is by far the most welcoming city in the UK, and the University is one of the most prestigious in the UK.
Future plans
When I came to university I wanted to become a nuclear engineer after I graduated. Since I began the course, I have also become interested in areas such as astrophysics and coding. Newcastle has a vast range of industrial contacts, anywhere from Inex to Siemens. Studying at Newcastle gives me a greater opportunity to gain valuable work experience and potentially a job at the end of my time at university.