Living Abroad
Find out more about life abroad.
Your Wellbeing
Your Wellbeing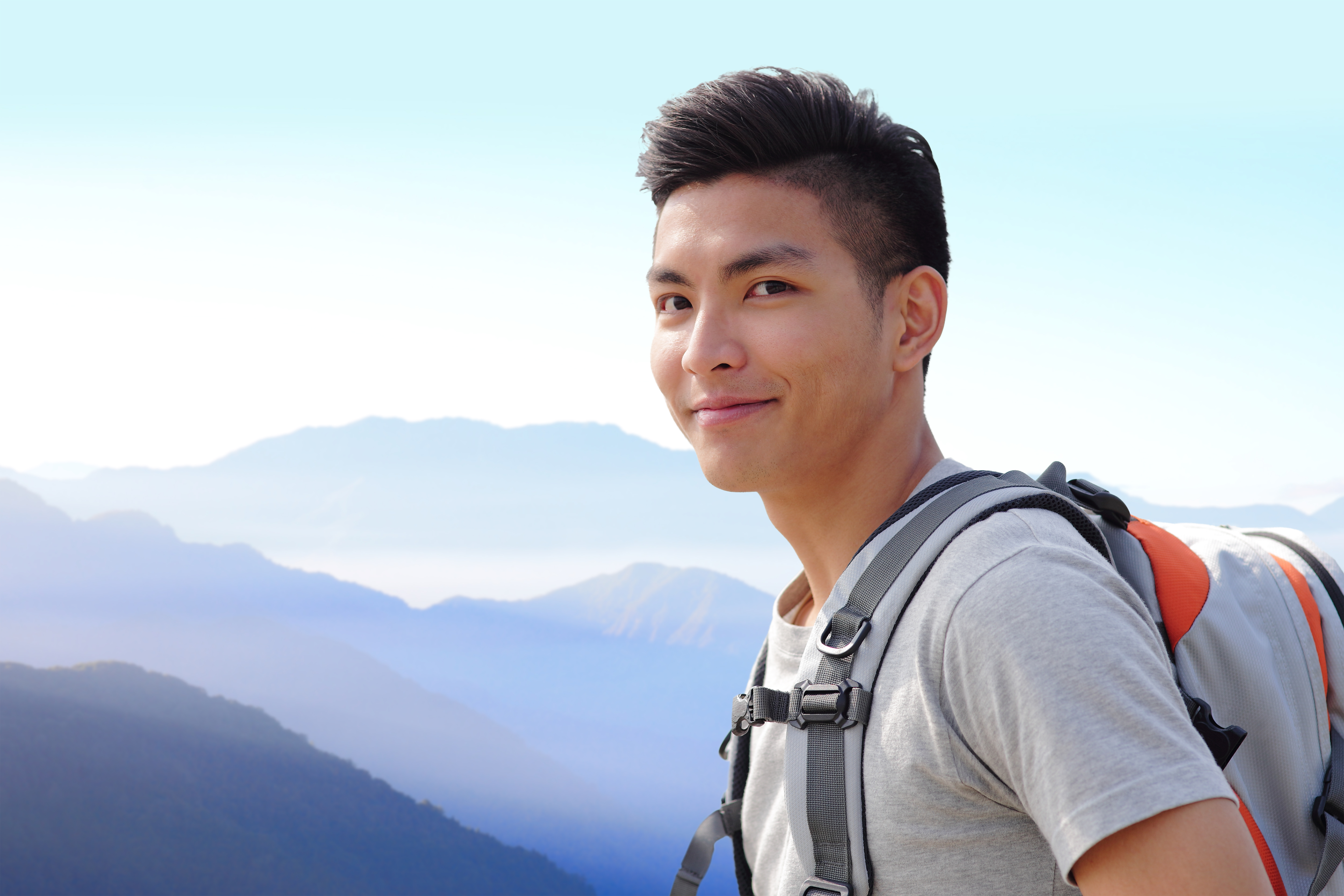 From 'freshers flu' to acute anxiety - there are many aspects of your wellbeing that are important to consider before you leave for your adventure. Our Student Health and Wellbeing Service has some brilliant information and resources to help you prepare.
Here are some of our general top tips for staying healthy abroad:
Check any medications you need are allowed to be brought in to the country
Get in to a good sleep routine as soon as you can - in your new timezone!
Don't forget your veggies - our diet hugely impacts our physical and mental wellbeing
Talk to someone you trust regularly - even just a 5 min chat, or a longer heart-to-heart when you need
Write a positivity bullet journal to record your adventure
Rest - not every day has to be jam-packed with work and adventures!
You could download Newcastle University's own Wellbeing App - iNCLude - designed to help you take small steps to improve and maintain your wellbeing.
If you have a specific health issue or wellbeing concern, we recommend you seek advice and support from the Student Health and Wellbeing Service and your doctor to prepare for your experience.
Disability Support
The University can support you in making plans for going abroad if you have a disability to ensure your safety and wellbeing has been fully considered ahead of departure. Information on all the support available can be found on the Disability Support pages from the Student Health and Wellbeing Service.
Erasmus+ Special Needs Support
Erasmus+ offers extra financial support to students and staff going abroad whose physical, mental or health-related conditions will incur additional costs. Students who are offered an Erasmus placement will be invited to apply for this funding prior to departure which will require documentary evidence of the support need, detailed estimations of costs and, where appropriate, confirmation that your placement can accommodate any adjustments you need.
If you have questions about going abroad with a physical, mental or health-related condition, please contact the Student Health and Wellbeing Service.
LGBTQA+ Support
The safety and wellbeing of all our students is of paramount importance, and one of the many ways you can prepare for your Study Abroad experience is to understand how different cultural norms and local laws may either support or hinder your experience.
Stonewall have produced Global Workplace Briefings which offer valuable details on your considered destination.
If you have any concerns, or would like to discuss your circumstances in more detail, you can access support and guidance through our Health and Wellbeing Services, specifically relating to LGBTQA+ support.
Earn your Global Open Badge
Earn your Global Open Badge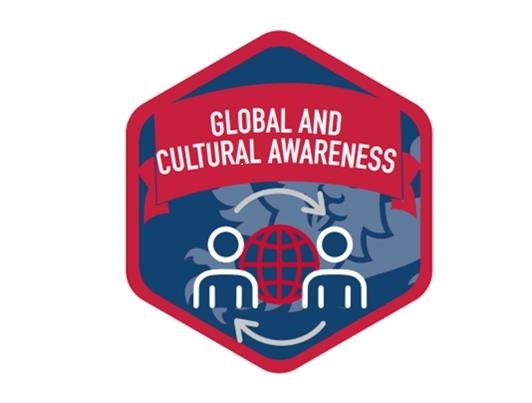 What is an Open Badge?
Open badges are digital badges which show a range of learning achievements. You can share them on social media and employability websites such as LinkedIn. Metadata held within the badge will tell prospective employers about the criteria that you have met to achieve the badge and demonstrate that you gained the badge from Newcastle University.
What is the Newcastle University Open Badge in Global and Cultural Awareness?
The Newcastle University Open Badge in Global and Cultural Awareness will demonstrate that you have taken part, and reflected on this activity, which has supported you in order to develop global and cultural awareness.
How do I get the Open Badge?
Sign up to, and complete the Canvas module (2-3 hours)
Submit a 500-750 word reflective essay, either before 30th January 2023 or 19th June 2023
What are the benefits of a badge?
Validated & credible achievement
Highlight your skills & competencies to employers
Publicise your achievements, add to your email signature, employability websites (LinkedIn), or social media (Twitter).
Demonstrate your knowledge is up to date and relevant
Can be done in your own time
Who can get the badge?
In order to complete the module you must take part in activity/ events that support you to develop your global and cultural awareness.
The activities may include:
Participation in a global study/exchange/internship/work experience programme
Participation in University's Study Abroad Buddies Scheme or assisting at International Welcome Week
Attending extracurricular language classes (at NU or recognised partner institution)
Participation in a global virtual exchange or engagement programme or event
Volunteering for an organisation with an international/ cultural focus in the UK or overseas (see NUSU Go Volunteer pages Links to an external site.for inspiration)
Engagement with NUSU club or society Links to an external site.with an international/cultural focus (for instance: International Society, Model United Nations, Students for Global Health, or one of the many country or cultural societies)
Participation in a project or events (academic/non-academic) which focus on cross-cultural or global issues
Participating in a Career Service programme that focuses on international careers
If you are not sure whether your activity is relevant to the badge, or would be considered sufficient to gain the badge, or if you would like some advice on how to find such activities we can help!
Students can enrol directly on Canvas here: https://ncl.instructure.com/enroll/KR8LTD
Any questions please contact global.opportunities@ncl.ac.uk with the subject 'Open Badge'.
Considering your Finances
Considering your Finances
There's a lot to consider before going abroad, and financing your experience is a big one!
Make sure you're familiar and comfortable with the information on our Funding and Fees page so you know what the basic costs and support options are for you.
Consider your budget well ahead of time - What will the big costs be, like flights and accommodation? How will you travel around? Does your host institution offer guidance to international students on the cost of living in their region? Doing a bit of homework will help you feel prepared and in control of your financial year.
If you've not built a budget before, there are some great resources on our Student Finance pages.
Visas
Visas
You may need a visa to enter and study in your host country. It is important you are familiar with the requirements in both applying for and abiding by your visa or condition of entry for the country.
You can start by looking up travel advice on the government's Foreign Travel Advice pages - this applies only to travellers using a full 'British Citizen' passport.
You may need to apply many months in advance so do your research early.
Global Ambassadors
Global Ambassadors
Becoming a Global Ambassador is probably the best excuse you'll get for talking about your abroad experience to as many people as possible!
Global Ambassadors are students who have returned from their time abroad and support the work of the Global Opportunities team by promoting Study and Work Abroad options across all the Schools, as well as at Open Days and the Go Abroad fairs. They also support Global Opportunities with office tasks to enable other students to complete paperwork on time and access all the information they need to prepare for their own abroad experience.
We are also looking for students who are about to undertake their abroad experience. We want to spread the word about coming to Newcastle on our Exchanges - and we'd love to work with you to see how you could share about Newcastle University with students and others whilst you are abroad. You would have the opportunity to continue being a Global Ambassador when you returned.
Being a Global Ambassador is a paid opportunity, so you will need to apply for our limited number of posts. We recruit for in-country Ambassadors after allocations are finalised and for returned Ambassadors in August. Please contact Global Opportunities if you would like to know more.
Language Support
Language Support
You may be undertaking a placement in a country where a different language is spoken than your own. The Language Resource Centre at Newcastle University offers a range of language-learning support, from conversation groups to online resources to apps. Some of these are still accessible even while you are abroad on your placement, so you can continue practising your language through the LRC even when overseas.