International Women's Day
This year we're celebrating International Women's Day across our faculty by inviting a series of inspirational women to speak on their contributions to breaking the gender bias in Science, Technology, Engineering and Mathematics across our University, city and beyond.
This event is also part of our 150 Years of Science, Agriculture and Engineering at Newcastle celebrations taking part across the year. A huge amount has changed in the past 150 years. One thing has stayed the same - our commitment to making a difference.
Join us as we look back at our history, embark on facing new challenges and look forward to the future.
This event is an awareness raising event open to everyone and we encourage anyone to attend regardless of gender identification.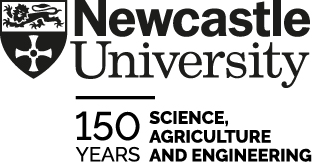 Agenda
11:30-11:35 – Introduction from chair, Dr Sharron Kuznesof, Director of EDI for SAgE and Senior Lecturer, Applied Social Sciences
11:35-11:45 – Chi Onwurah, Labour MP for Newcastle upon Tyne Central
11:45-12:00 – Professor Stephanie Glendinning, Professor of Civil Engineering, Faculty Pro-Vice-Chancellor (SAgE)
12:00-12:15 – Sadia Nujhat, Founder and Trustee, Promoting Women in Science Charity
12:15-12:30 – Professor Sally Shortall, Duke of Northumberland Chair of Rural Economy
12:30-13:00 – Q&A
Chi Onwurah
Chi Onwurah is a British Member of Parliament representing Newcastle upon Tyne Central and is also Shadow Minister Science, Research & Innovation. Prior to Chi's election to Parliament in May 2010 she worked as Head of Telecom's Technology at the UK regulator Ofcom focussing on the implications for competition and regulation of the services and technologies associated with Next Generation Networks.
Prior to Ofcom, Chi was a Partner in Hammatan Ventures, a US technology consultancy, developing the GSM markets in Nigeria and South Africa. Previously she was Director of Market Development with Teligent, a Global Wireless Local Loop operator and Director of Product Strategy at GTS. She has also worked for Cable & Wireless and Nortel as Engineer, Project and Product Manager in the UK and France,
Chi is a Chartered Engineer with a BEng in Electrical Engineering from Imperial College London and an MBA from Manchester Business School. She was born in Wallsend and attended Kenton Comprehensive School in Newcastle, where she was elected the school's 'MP' in mock elections aged 17. Chi is a Presidency Member of the Party of European Socialists (PES), and a Fellow of both the Institution of Engineering & Technology (FIET) and the City & Guilds of London Institute (FCGI) and also an Honorary Fellow of the British Science Assocation.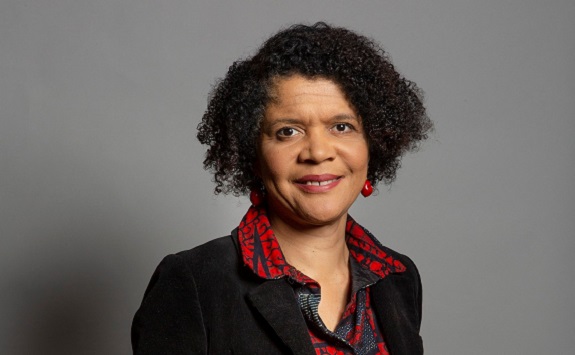 Sadia Nujhat
Sadia's career has focussed on Human Resources and more recently Change Management, working on large programmes across both public and private sectors. Having lived and worked in the U.K, Hong Kong and Australia, combined with a range of international projects, Sadia is well aware of both the rewards and challenges of operating across cultures. In addition to her main career, Sadia has maintained a strong focus on volunteering with disadvantaged groups, most recently teaching English as a foreign language to refugees and of course focussing on Promoting Women in Science. Sadia continues to have links to the North East, both through family and recent work with the University of Newcastle upon Tyne.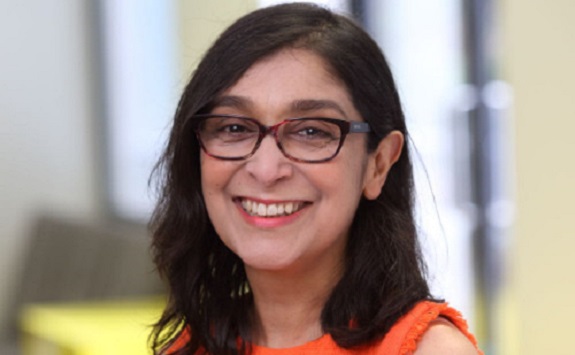 Professor Sally Shortall
Sally Shortall is interested in rural sociology, community studies, rural development and rural proofing, agriculture, farm families and is specifically known for her work on gender and agriculture. Her research on gender relations in agriculture particularly focuses on dynamics of power, how it is accepted and almost unquestioned that women rarely inherit land, are not recognised by the industry, and have limited access to capital and training. This persists in a context of general improvements in gender equality. She has been commissioned by international organisations to undertake work on gender and agriculture and rural policy more generally. Read more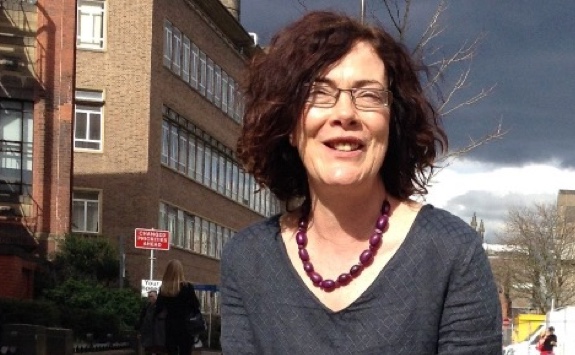 Professor Stephanie Glendinning
Stephanie was appointed Faculty Pro-Vice-Chancellor, Faculty of Science, Agriculture & Engineering at Newcastle University in June 2021, being responsible for a Faculty of circa 1,200 staff and an annual budget of £112M.
Prior to this role, Stephanie was the Dean of Strategic Projects for the Faculty, overseeing fundraising and development of major projects including 'Digitally Enabled Urban Sustainability', 'One Plant', a shared facility to support 'Bio-systems Science and Engineering' and the redevelopment of the Stephenson Building for education and research built around the themes of sustainable propulsion, biomedical engineering and digital manufacturing.
Stephanie has a BSc (Hons) Engineering (Civil) from Leicester University and a PhD from Loughborough University and has worked in Higher Education for 30 years with considerable experience in senior management positions. Her research centres on the deterioration of geotechnical infrastructure in a changing climate. She was a founding Director of the spin-out company, Electrokinetic Ltd.
Stephanie is a Member of the Institution of Civil Engineers Policy and External Affairs Committee, UK Collaboratorium for Research in Infrastructure, Cities Management Board and International Society of Soil Mechanics and Geotechnical Engineering technical (ISSMGE) and the Committee of Transport Geotechnics and is a Fellow of the Institution of Civil Engineers, Member of the British Geotechnical Association and Member of the International Geosynthetics Society.