LKQ Corporation - Case Study
How a small project convinced a large corporation of the power of better data analytics.
Auto parts giant drives forward with data
Early in 2017, leading auto parts corporation LKQ started conversations with us. We talked about a project to help them discover valuable insights in their company data.
A year later, after successful collaboration, they were planning to invest. They were keen on a dedicated team exploring advanced analytics.
This is the story of how we made the project work. We changed minds about the power of using data more intelligently.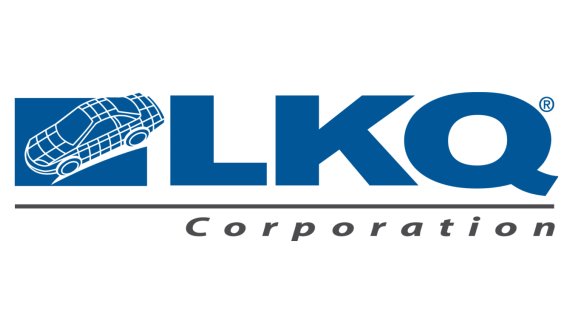 We've taken the business on an important journey. It's not just about the revenue. The excitement is ... explaining what we can achieve if we're open to it.
The company
LKQ Corporation is a global leader in providing specialty parts for vehicles. They formed in 1998.
They expanded through acquisition of more than 220 suppliers and manufacturers globally.
The company is now a dominant figure in its market. They have operations in North America, Europe and Taiwan.
The goal
LKQ is a global company. They have a growing network of stockists, manufacturers and self-service retail businesses.
Each of these operations retains data, which could have value for the business as a whole.
The data could highlight everything from increasing revenues to streamlining supply chains.
LKQ was keen to explore how strategic data analytics could:
suggest improvements to the way the company operated
challenge longstanding assumptions
reveal new opportunities
It established a six-person team to explore the potential of selected data sets. The team worked with us, out of Newcastle Helix. It's a hub for international science and technology innovation in the North East.
The ability of the whole team to deliver against the vision has been stupendous. The Centre, ourselves, and everyone involved should be very proud.
The results
In the space of a six-month project, working alongside the team at NICD, LKQ's small team:
identified "substantial" potential savings and sources of extra revenue
encouraged management to invest in a dedicated data analytics unit
gained insights on how to transform data quality across the company
shifted the company toward a more data-led mindset
Moving from anecdote to data
Over the past two decades, LKQ has completed a series of acquisitions. This has established it as a world leader in its field.
The company now benefits from the knowledge of managers that know the market inside out.
Advances in data analysis provided the company with an opportunity. If LKQ could collect high quality data from across the company, it could mine it for insights. That would maintain its position as a dominant player in the industry.
This data would ensure LKQ made investment decisions with the best information.