Data Insights with DataRobot and Bulien
Data Insights: Technology Choices
Choosing the right technology for your organisation is a crucial step in the journey towards data innovation. And with so many options available on the market, it can be difficult to know which technology is the right one for what you're trying to achieve. Aimed at technical staff, this theme will demo a range of technical solutions to a variety of problems, such as Data Prep, Data Analytics and Data Science.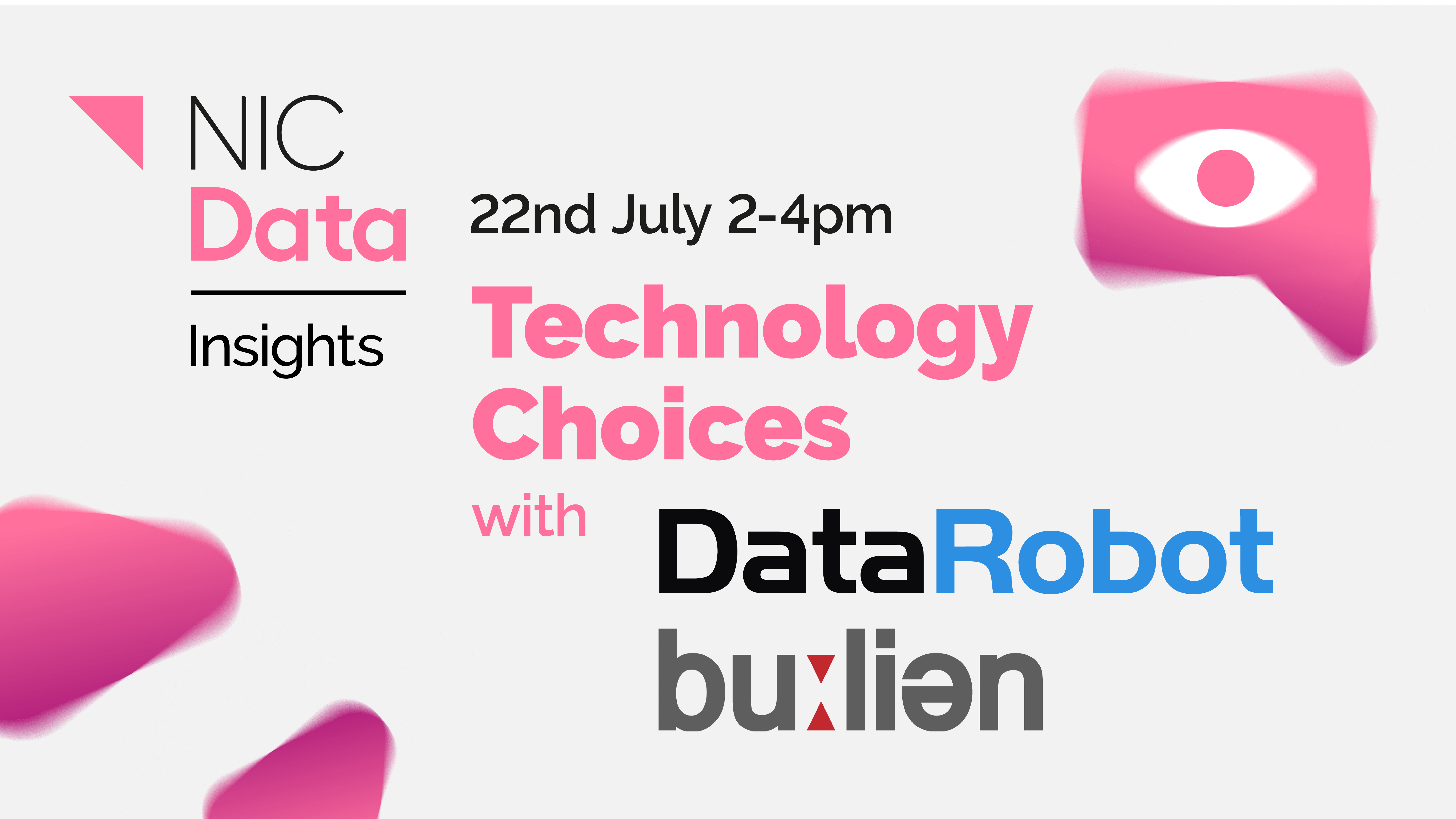 Join us on 22nd July from 2 to 4pm to hear insights from DataRobot, the enterprise AI platform, accelerating & democratising data science with trusted and transparent automated machine learning, and Bulien, a DataRobot Partner specialising in the full data journey from prep & blend through to auto ML & AI.
DataRobot's centrally governed platform gives companies the power of AI to drive better business outcomes and is available on your cloud platform-of-choice, on-premise, or as a fully-managed service. Find out how DataRobot uses machine learning to automatically create machine learning models, rank, test, tune & deploy them, with explainable AI.
Keynote
Ben Taylor
Ben is Chief AI Evangelist at DataRobot and a recognised and engaging speaker for AI with over 16 years of machine learning experience. He has a diverse career including work with Intel/Micron, as the HPC/AI expert for the hedge fund AIQ where he built out models using a 600 GPU cluster to predict stock movements based on the news, and as the Chief Data Scientist for HireVue. He joined DataRobot in early 2020 when they acquired an AutoML start-up that he co-founded by the name of Zeff.ai.
Technical Workshop
Chris McEleavey
Chris is founding Partner and Technical Lead at Bulien. Having worked with data for his entire career from ERP implementation through his time as a Business Intelligence consultant to establishing Bulien as catalyst for predictive analytics and automated machine learning, Chris is a data monster. He's a enigmatic blogger, university guest lecturer and proficient loudmouth for all things data and recently became certified as an Alteryx Expert.
Agenda
Welcome & NICD Overview | Steve Caughey, Director, NICD
Keynote| The AI Landscape | Ben Taylor, Chief AI Evangelist, DataRobot
Use Case Deep Dive | Ben Taylor, Chief AI Evangelist, DataRobot
Refreshment Break
Q&A | Steve Caughey (Chair), Ben Taylor, Chris McEleavey
Technical Workshop | Chris McEleavey, Founding Partner & Technical Lead, Bulien
Wrap Up | Steve Caughey, Director, NICD
Find out more about our Data Insights Programme
The Data Insights Programme is a series of events co-hosted by the National Innovation Centre for Data to explore what 'good' looks likes in the context of innovating through data and bringing together leaders in the field, related knowledge and tools to showcase the true insights which organisations can unlock from their data. We want to provide additional insight to those organisations by connecting them to the companies who have relevant data skills and experience.
The Data Insights Series features events around 3 themes:
• Setting the Data Strategy
• Best Practice
• Technology Choices
We will be announcing our next Technology Choices event very soon. Get the latest Data Insights announcements at our social media channels:
Previous Events
Visit the NICD YouTube Channel for the full replays of our Data Insights webinars including:
Setting the Data Strategy
Technology Choices
Building a Data First Culture
For more information about Data Insights or if you have any queries please contact: nicd@newcastle.ac.uk