Help shape the future of land use, farming and ecology
14 October 2021
Design sprint
The National Innovation Centre for Rural Enterprise (NICRE) is running a design sprint 'Future Landscapes – Rural Innovation' online as part of next week's Northumbrian Water Innovation Festival 2021.
With the Rural Design Centre Innovation Project, the sprint on Monday (18 October) will explore the opportunities and challenges presented by the change in payments made to farming businesses and the push for more sustainable food production and improvements to ecology and habitat.
Northumberland will be used as a basis for the sprint, however, participants are welcomed from across the UK.
The sprint is aimed at people and organisations working in rural land management, the environment, forestry and ecology. Register a place or to find out more, contact Melanie Thompson-Glen, business development manager at NICRE, melanie.thompson-glen@newcastle.ac.uk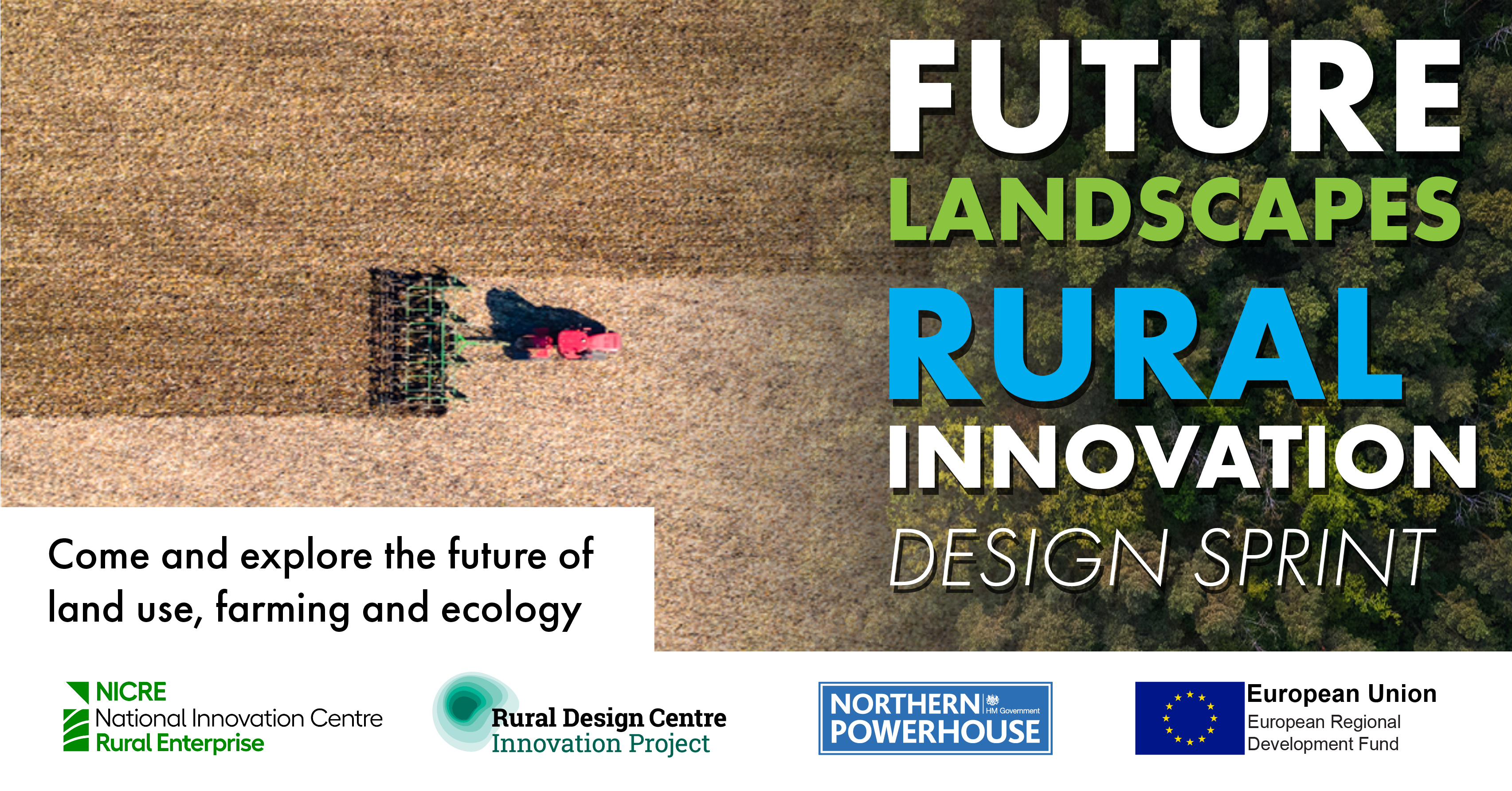 Need to adapt
Melanie said: "Climate change and the future of food production are big drivers of change in the rural landscape.
"Rural businesses and communities will have to adapt to the new reality of more sustainable food production, ecological land management and farming innovation. All this in a context of the biggest change in subsidies in over two generations.
"We will explore this future scenario and create ideas to respond to the opportunities we identify together."
The festival combines innovation techniques like design thinking and data hacks with a British Summer Festival. It will involve innovators from across the globe joining forces on virtual sprints, hacks and dashes aimed at solving real world issues and big societal problems.
Angela MacOscar, head of Innovation at Northumbrian Water, said: "This year, we are yet again venturing into the unknown by hosting the festival in a hybrid format – but I can't wait to see how it turns out.
"We will see the best of both worlds, as we combine the fun and face-to-face elements of the physical festival with the global elements of the digital event we held last year.
"This means we can get the very best out of our innovators, by having them in whichever environment works best for them – so I am expecting to see some very creative and exciting outputs from this year's event.
"Every year, the appetite for our festival grows and grows which is why it is important to get registered as soon as you can to avoid missing out!"
For more information about NICRE email nicre@newcastle.ac.uk. To keep up to date, for updates or follow on Twitter, LinkedIn or Facebook.