Ideas shared for sustainable last-mile delivery
15 July 2021
Successful event
An online event to help food and drink businesses realise their full net-zero potential and move towards sustainable delivery has been hailed a success.
'Delivering the goods' brought together producers wanting to transition to net zero and deliver more sustainably, companies specialising in low-carbon delivery and businesses already using these methods.
It provided an opportunity to explore the main barriers that businesses are facing when moving to low-carbon transport logistics and to generate innovative ideas on how these could be overcome.
These included the challenges of keeping goods cool and safe and making sustainable delivery financially viable for businesses while local delivery hubs, sharing vehicles and collaborating on deliveries were some of the options put forward.
The event was a collaboration between the National Innovation Centre for Rural Enterprise (NICRE), the Rural Design Centre Innovation Project and Food and Drink North East.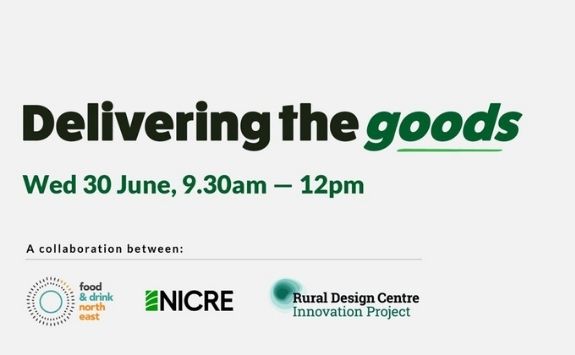 Complete the survey
Dr Barbara Tocco, centre manager and senior research associate at NICRE, said: "We were pleased to co-host this event and welcome many food and drink businesses interested in transitioning towards low-carbon logistics and sustainable last-mile delivery.
"It was excellent to see there's a real appetite from the sector to move towards net zero in this area and hear so many creative and collaborative approaches on how this could be achieved.
"Collectively we'd really like to work with businesses to help them achieve their goals in this area. We'd encourage any business which hasn't already completed our survey about their low-carbon last-mile delivery challenges to do so and/or get in touch with us at nicre@newcastle.ac.uk."
For more information about NICRE email nicre@newcastle.ac.uk. To keep up to date, sign up for updates or follow on Twitter, LinkedIn or Facebook.