A 'rural-inclusive' case for Levelling Up
1 November 2021
Rural areas' economic contributions
The National Innovation Centre for Rural Enterprise (NICRE) has set out its argument about why and how the Government should develop 'rural-inclusive' Levelling Up policies, delivery programmes and resources.
The Briefing Paper A strategic case for equitable recognition of rural economies in Levelling Up policies (Nov 2021) has evidence of the breadth and spatial reach of rural areas' economic contributions and acknowledges challenges faced by rural firms.
It also suggests adjustments to policy design and delivery to make them accessible and relevant to rural areas, and to support spatial and functional inter-dependencies.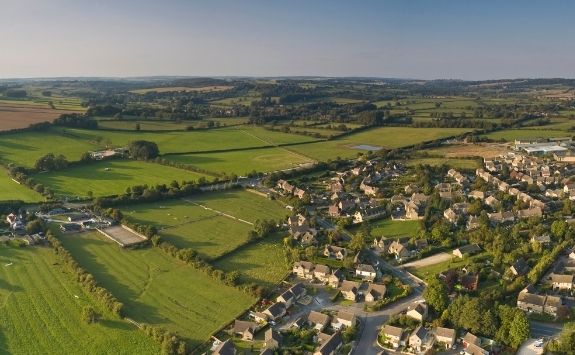 Second Briefing Paper
The paper, which was produced with contributions and support from other researchers and rural institutions, builds on NICRE's What is the contribution of rural enterprise to Levelling Up (March 2021) and how can this be further enabled? which was published earlier this year. It is intended to inform the Government of the need to recognise or harness rural economies' extensive and diverse contributions, tackle rural challenges and release rural potential.
Prof Jeremy Phillipson, director of NICRE, said: "Rural economies need to be more central to the Levelling Up agenda. The design of new policies and programmes should equitably embrace rural challenges, contributions and potentials.
"Healthier rural economies can provide wider contributions to prosperity in many regions, urban centres, economies and communities. To turn this potential into reality, the Government needs to invest in and support rural areas, sectors and enterprise, not focus only on competitive cities or towns.
"We hope this Briefing Paper can help the UK Government in developing and demonstrating rurally equitable Levelling Up policies, programmes and funds.
"Building capacity within rural businesses and communities will be vital to improving their awareness and ability to develop, apply for and manage the public investments that will come with the Levelling Up agenda. Here we see a case for new funds to support rural-urban and cross-boundary inter-dependencies and reviving rural Local Action Groups such as those that operated under the Rural Development Programme for England."
Greater capacity for rural places and businesses
The latest report puts forward a model for 'rural-inclusive' Levelling Up, arising from improved 'trickle down' flows from national or urban investments, releasing more 'trickle up' rural flows to cities and wider economies and communities, helped by greater capacity for rural places and businesses to 'reach in' to national and local policies, funds and structures.
The paper encourages those designing or delivering this ambition to:
Modify targeting and design of new policies and investment programmes
Eliminate signals of urban preference towards cities and agglomerated industries
Support interdependencies between places and economies with a dedicated investment fund
Adopt inclusive metrics or indicators of economic benefits and/or operational outcomes
Build capacity and conduits for rural enterprises and peripheral communities to raise their awareness and ability to secure and manage public investments.