Rural businesses' stronger focus on environment issues
26 April 2021
Rural SMEs and net zero
Businesses in rural areas appear to be more strongly focused on environmental issues, according to research by the National Innovation Centre for Rural Enterprise (NICRE).
Rural SMEs and the net zero agenda (April 2021) (PDF: 630KB) found that 45% of rural firms said that they always consider the environmental implications of business decisions, compared with only 37% of urban firms.
The research showed that 86% of rural businesses said that environmental impact should be part of a business's bottom line, compared to 79% of their urban counterparts.
In addition, firms in rural areas were more likely to have practices in place to enable them to reduce their impact on the environment than their urban counterparts (36% vs 30%).
The research also found that rural businesses were more likely to have taken steps to reduce environmental impact, such as monitoring air pollution, investigating low carbon products and services and investing in environment-related research and development.
However, evidence also showed that, overall, rural firms were less likely to plan than urban firms with only 54% saying that they have a business plan, compared to 65% for businesses in urban areas.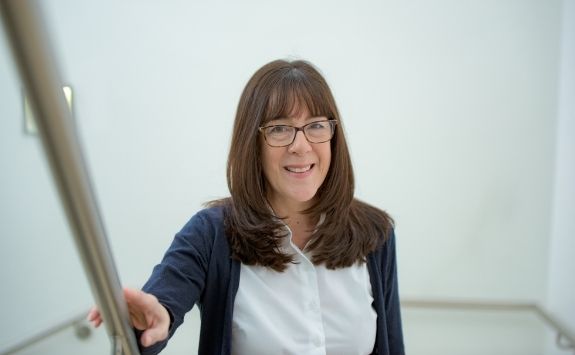 Important research due to climate emergency
The Business Futures Survey of around 1,000 UK SMEs was conducted in autumn 2020 and was led by the Enterprise Research Centre (ERC), one of NICRE's founding university partners.
NICRE undertakes research to fill gaps in current knowledge of rural enterprise and innovation and net zero is a key area of work.
Lead report author Dr Maria Wishart, of ERC, said: "In light of the climate emergency and the associated imperative for businesses to contribute to national net zero emissions objectives, this is an important area of research.
"Our results indicate some material differences between rural and urban firms in attitudes towards, and the adoption of, net zero practices. While lower rates of business planning indicate that a significant proportion of rural firms take a different approach to running their businesses than their urban counterparts, rural firms appear to be more open to adopting environmental management practices than those in urban areas.
"The influences and constraints on the adoption of environmental practices among businesses also suggest that rural firms may have different motivations for adopting these practices and it is these underlying differences between rural and urban firms which merit further investigation."
The survey also provides strong evidence that despite the pandemic, sustainability is part of the strategic objectives of many UK SMEs, with over half of respondents reporting 'reducing environmental impact' as a business priority.
NICRE plans to carry out further studies in this area and launch a net zero campaign to engage with rural businesses.
For more information about NICRE email nicre@newcastle.ac.uk or follow @NICRErural on Twitter or the National Innovation Centre for Rural Enterprise on LinkedIn and Facebook.