Former Defra chief economist Ulrike joins NICRE as policy advisor
25 August 2021
Wealth of experience
A former chief economist at the Department for Environment, Food and Rural Affairs (Defra) has joined the National Innovation Centre for Rural Enterprise (NICRE) as policy advisor.
Dr Ulrike Hotopp worked for 16 years in the UK's Government Economic Service on topics including the environment and agriculture and prior to her role at Defra, which she held from 2012 to 2016, was at the Department for Business, Energy and Industrial Strategy.
Now an independent economic consultant, Ulrike will help to strengthen NICRE's policy engagement to ensure that the centre's evidence is relevant and useful for policy makers across the UK.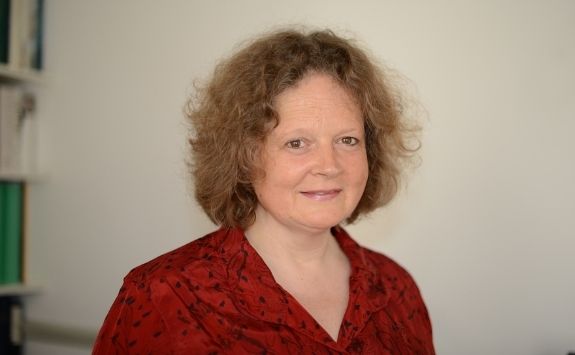 A rural enterprise evidence base
A core part of NICRE's activities is to provide evidence and expertise to enable better policy and support for rural businesses. It is aiming to become a key resource for businesses, advisors, and national and regional policy makers wishing to access rural enterprise research and insight.
Prof Jeremy Phillipson, director of NICRE, said: "We are delighted that Ulrike has joined the team. She has a wealth of experience in bringing research and latest insight to bear within policy communities in the UK Government with specialist knowledge of rural affairs.
"For NICRE to make a difference, it's really important that the research we produce involves and reaches the right people within policy making and Ulrike's links will be invaluable in this regard."
Ulrike is director of LIVE Economics Ltd, a consultancy which uses economics to support decision making in the public, private and charitable sector.
She said: "I am extremely pleased to be part of NICRE at an exciting time in its development. NICRE is producing important evidence showing that rural enterprises and rural economies have huge potential to contribute to the prosperity of the country. This potential has, for too long, been largely underexplored and underutilised.
"I am eager to use my experience to help raise the profile of this evidence in policy circles to bring about real change and, with Levelling Up so high on the political agenda, there's never been a better time to take on this challenge."
For more information about NICRE email nicre@newcastle.ac.uk. To keep up to date, sign up for updates or follow on Twitter, LinkedIn or Facebook.