Pre-Registration Training
At Newcastle we provide guidance and support for pre-registration training of our MPharm graduates.
To register as a pharmacist, after completing the MPharm, graduates must:
complete 52-weeks of pre-registration training
complete the Registration Assessment
For more information on pre-registration training visit the General Pharmaceutical Council website.
The School provides guidance, throughout the four-year MPharm programme and after graduation, on:
personal development
pre-registration training
the pharmacy profession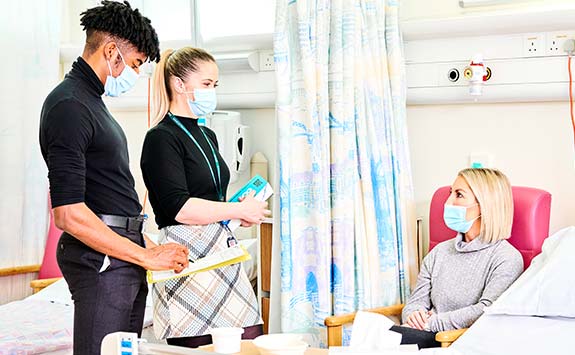 At many points throughout the course, we will introduce you to employers. This will help to prepare you for their likely expectations at the point of applying for pre-registration training.
The School can also support you to complete placements throughout the MPharm degree in:
community
hospital
primary care
industrial settings
This prepares you for pre-registration training and your future professional role in pharmacy.
Graduate support and mentorship
For our most recent cohort of graduates, we provide support over the following 52 weeks and into the first years of their practice.
Recent graduates continue to have a named academic supervisor who can provide mentorship, support and signposting as they get to grips with real life practice as a pre-registration trainee.  As part of their pre-registration training the individual will need to complete a small project.   During the undergraduate programme students are assigned a personal tutor to act as an academic supervisor. This academic supervisor continues to provide support to the graduate to ensure they make the most of their project, providing an overview of what they need to think about, plan or prepare and potentially to publish this work.