Protecting Cultural Property During War
Protecting Cultural Property During War
Professor Peter Stone OBE, UNESCO Chair in Cultural Property Protection and Peace, Newcastle University, has been exploring what we tolerate as acceptable and, crucially, unacceptable practice towards protecting cultural property during war.
His research has investigated, within the context of 'jus in bello', the way in which we wage war and, by implication, the very nature of war itself.
This research has impacted on:
non-governmental organisations
national policy makers, including the HM Government
international military‌
Professor Stone has been working with the UK Ministry of Defence and NATO over the last decade in an attempt to encourage the military to take cultural property protection (CPP) more seriously. The key has been to identify where CPP overlaps with military interests.
'While individual officers usually understand and fully accept the importance of cultural heritage, its protection during conflict has not, until recently, been high on their agenda,' explains Professor Stone.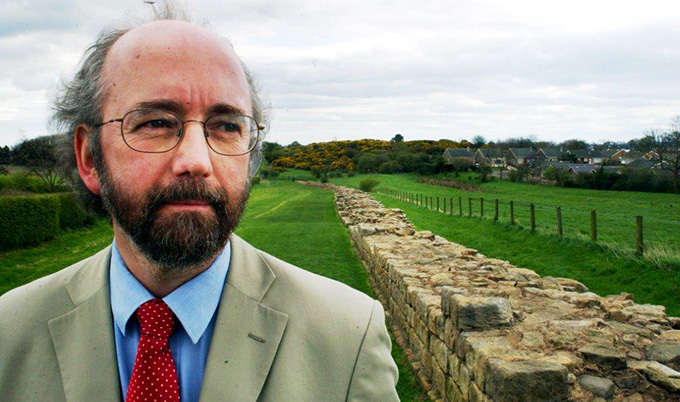 Encouraging working together
Professor Stone's most recent publication 'A 4 Tier Approach to CPP' was published in both the archaeology journal Antiquity and in the British Army Review, thereby encouraging both parties interested in CPP to work together.
His article outlines four different times when cultural heritage experts need to interact with the military and other relevant agencies, such as police and customs. These include:
long-term
immediately pre-deployment
during conflict
post-conflict stabilisation
Shocked by the destruction to cultural property during the Second World War, the international community came together in 1954 and produced The Hague Convention on the Protection of Cultural Property in the Event of Armed Conflict. The Convention is elaborated by two Protocols (1954 and 1999).
The 1954 Convention includes the Blue Shield as an emblem to be used to identify property to be protected and the Blue Shield as the organisation with responsibility for CPP is mentioned in the 1999 Protocol.
The Blue Shield has recently adopted Professor Stone's 4 Tier Approach as international policy as a means of setting a framework within which liaison between cultural heritage experts and the military can take place.
---
Get updates on our research
---
Discover More
Read Professor Stone's comments about the problem of looting, destruction and illegal trade in antiquities in zones of armed conflict in The National
Britain should ratify convention to protect cultural objects in time of war (The Telegraph). Professor Stone calls for the UK Government to ratify the Hague Convention to protect cultural artefacts in times of conflict
Find out more about Professor Stone's publications and research interests