Sport Development
Supporting you through your sport leadership journey through a range of courses, CPD opportunities and mentoring
Development Pathways
Our sport development pathways provide you with the opportunity to progress through your coaching or officiating badges, starting as a beginner completing activator courses through to an experienced coach with National Governing Body qualifications.
There are a number of opportunities to gain experience and build your portfolio on campus but we can also connect you with our community partners to gain additional experience of working with a diverse range of groups.
Check out the opportunities below to help support you with your development pathway, should you have any questions don't hesitate to get in touch.
Qualification Fund
Student experience and peer-led contribution are at the heart and running of successful sports clubs. This is why we want to help provide students with opportunities to gain coaching or officiating qualifications in which they can give back, develop their club experience and gain personal development skills within their sport. In return for the funding your qualification, successful applicants must complete either 15 or 30 voluntary hours (depending on the level of the course you're applying for) within a Students' Union or University Sports programme, this may be through AU Club, Intramural, or Campus League delivery. Applications will be open for the whole of Semesters 1 and 2 (until Easter), however, we need at least 4 weeks' notice of upcoming course dates.
To start an application and for all details click here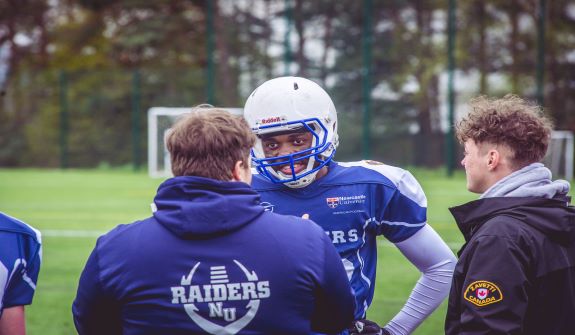 Football Coach Fund
Starting out on your coaching journey it is common practice to start as a volunteer to build your portfolio, gain experience of being in a club setting, learning from other coaches and developing your confidence to take sessions on your own. We will connect you with opportunities on campus or with Northumberland FA to support delivery in the community.
You would be required to complete the first course of the football coaching pathway which is a free online course called FA Playmaker, this takes 2 hours to complete and provides you with an introduction to football coaching. Once completed, and you are regularly involved in one of the options you can be considered for a funded level 1 in coaching football course.
For more info contact us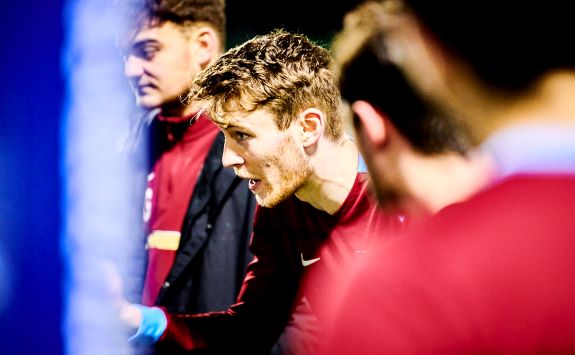 Football Referee Fund
Funded by BUCS and The FA, available to Newcastle University students. Join the Newcastle Universities Referee Hub and officiate student football at both Newcastle and Northumbria Universities, as well as grassroots football in the Newcastle area including opportunities to referee Newcastle United Academy fixtures. You will be affiliated to Northumberland FA and provided with a place on a fully funded referee course, as well as a referee starter pack including flags, cards, whistles and a Universities Referee Hub jacket.
The next course date is currently being arranged and will be announced shortly. Places are limited to 12 and offered on a first come first served bais.
Already qualified and looking to progress to the next step? Contact us to find out how we can support you.