Roles on Campus
A wide range of roles on campus to support the delivery of Newcastle University Sport
Paid and Voluntary Opportunities
A wide range of roles on campus, from programme delivery with roles such as Intramural Sport Leaders or Strength & Conditioning Interns, to supporting roles such as First Aiders and Marketing Interns.
We also have a range of voluntary roles linking up with our community partners who deliver on university sport facilities. These roles are excellent for enhancing your skills, develop your network and add to your cv.
Roles have a varying level of commitment depending on the area you wish to work or volunteer in. Check out each specific role below for more information.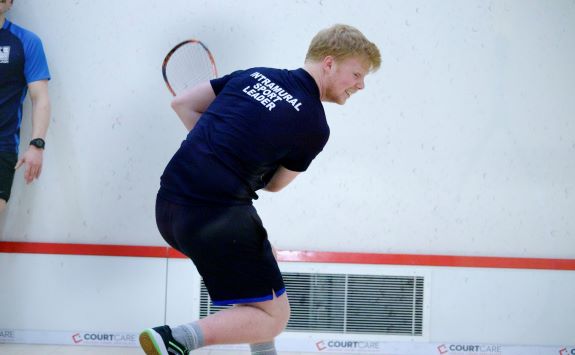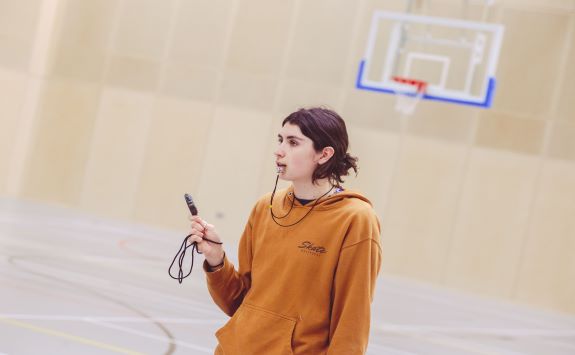 First Aiders
If you are a qualified first aider interested in supporting our sport delivery we would love to hear from you. We require first aiders on a weekly basis to support our BUCS and Intramural Sport delivery at outdoor grounds, including; Cochrane Park, Longbenton and Heaton.
Shifts typically take place on the below times and we ask that you are available for a minimum of 1 shift per week:
Tuesday evenings
Wednesday afternoon and evenings
Saturday afternoon
Hourly rate: £11.84
Should we be unable to offer you a position you can join our waiting list to become a first aider.
Not qualified but interested in becoming a first aider?
If you would like to become a first aider we recruit for this position on yearly basis in term 3, the next application window will open May 2023. First aid training will be provided in September each year with places fully funded so you can apply for the role despite not having a qualification.
Contact
Liam Isaac; Partnership & Development Manager
Referees & Officials
We provide opportunities to officiate on campus through our Intramural Sport programme with fixtures on a weekly basis. If you are a qualified referee or official any of the below sports and are interested in getting involved in officiating on campus we would love to hear from you.
Football
Netball
Basketball
All fixtures take place at Newcastle University sport facilities and are for students only.
Rugby referees should check out the voluntary position where we can connect you with Northumberland RFU.
Are you interested in becoming an offical?
We can provide funded opportunties to access officiating courses in football, netball, basketball and rugby. In return, we ask that you support the Intramural programme and can also connect you with local governing bodies to officiate in the community. For more details on funded courses contact us on the details below.
Contact
Liam Isaac; Partnership & Development Manager
Sport & Fitness Centre Sport Attendant
Currently not recruiting for this position.
Work as part of the University Sport & Fitness Centre team responsible for the safe and effective operation of the Univerisity's indoor and outdoor facilities.
Intramural Sport Leaders
We have a variety of positions to support the delivery of our Intramural Sport programme, from coaching roles to coordinators.
Basketball Coach x 2
Squash Coach
Badminton Coach
Table Tennis Coach
Women's Football Coach
Women's Football Coordinator
Futsal Coordinator
We are currently not recruting for these positions but if you are interested in becoming an Intramural Sport Leader for the 2023/24 academic year please contact us.
Contact:
Tom Brearley; Intramural Sport Officer
tom.brearley@newcastle.ac.uk
Rugby Referee (Northumberland RFU)
If you are a qualified rugby referee and want to officiate during your time at Newcastle we can connect you to Northumberland RFU Referee Society.
Interested in becoming a rugby referee?
We offer a limited number of fully funded places to receive your referee badges. In return we ask that you regularly make yourself available to officiate Intramural Rugby matches across the season. For more details contact us.
Contact
Liam Isaac; Partnership & Development Manager
Media & Technical Support
We have a variety of media and technical opportunities to support our BUCS clubs on match days. From photography and videography to match recording. These roles are perfect for building your portfolios.
If you are interested please contact us using the details below stating which area you are interested in supporting and any specific sports so we can connect you with our clubs.
Contact
Liam Isaac; Partnership & Development Manager
RacketsCubed
More info coming soon.
Contact
Liam Isaac, Partnership & Development Manager