Undergraduate
Guide 2023
Discover your future education at Newcastle
University in our Undergraduate Guide for 2023.
Find out why Newcastle's the right choice for you
Our guide supports you in information gathering and decision-making around university.
Explore our world-class degrees. Find out more about Newcastle University and why it's the right choice for you.
Starting university can be a challenging time, so we've outlined how we support our students.
We tell you about some of the benefits of making Newcastle your new home.
You'll learn more about:
Newcastle as a city
campus life
our QS 5* university facilities
supported entry and how to apply
You're the future. Make Newcastle yours.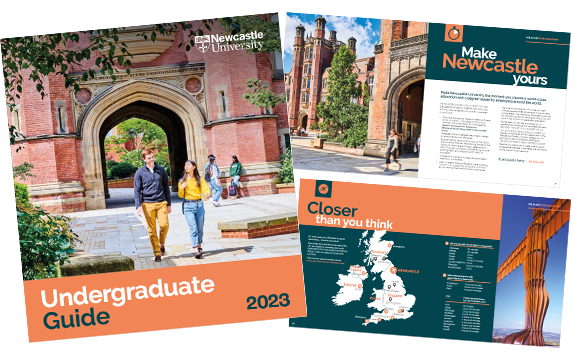 Request a printed copy
We champion sustainability. We're reducing the amount of printed information that is available in digital format.
Why not help us save the planet by choosing to download a copy instead? Get your copy by filling in the form on this page.
We understand that some people need printed copies of course information.