Mathematical Sciences with Foundation Year
BSc Honours
UCAS code: G101
Full time
4 years
Next start date: September 2020
Want to study mathematics and/or statistics at Newcastle, but don't meet the entry requirements?
Fees (per year)
Home: £9250
International: £19200
UCAS Institution name and code:
Course overview
This foundation year will help you develop the knowledge you need to progress to any of our mathematics and statistics BSc degrees.
This is a full-time programme of study covering core mathematics and statistics topics, including:
differential calculus
complex numbers
problem-solving skills
Progression
Successful completion of the Foundation Year leads to guaranteed progression to Stage 1 of one of the following BSc degrees:
Quality and ranking
11th in the UK for research – Research Excellence Framework 2014
91% overall student satisfaction score – National Student Survey 2019
Teaching excellence
TEF Gold
A ringing endorsement of Newcastle University's long tradition of excellence in teaching.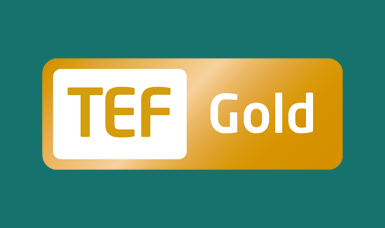 Modules and learning
Modules
The information below is intended to provide an example of what you will study.
Most degrees are divided into stages. Each stage lasts for one academic year, and you'll complete modules totalling 120 credits by the end of each stage.
Our teaching is informed by research. Course content may change periodically to reflect developments in the discipline, the requirements of external bodies and partners, and student feedback.
You'll cover core mathematics and statistics topics including differential calculus and complex numbers, as well as problem-solving skills and a project.
Teaching and assessment
Teaching methods
You'll be taught through:
lectures
problem classes
tutorials and drop-in sessions
practical computer classes and computer-based assessments
data collection and analysis
Assessment methods
You'll be assessed through a combination of:
Assignments – written or fieldwork

Examinations – practical or online
Skills and experience
Business skills
Throughout your degree you'll develop a whole range of transferable skills, for example analytical, report writing and presentation skills.
Chat to a student
We have a range of different sessions from lectures and problems classes to group meetings and computer labs, this stops uni work getting monotonous and boring.
Facilities and environment
Facilities
You'll join the School of Mathematics, Statistics and Physics based in the Herschel Building.
A state-of-the-art learning environment will support your studies and you'll have access to extensive IT facilities for teaching and self-study, including:
computer-based exercises with instant review of model solutions
problem-solving video tutorials
recording system for video capture of lectures, which you can download and watch again to help with your revision
We also have a dedicated mathematics and statistics library and reading room.
Support
You'll have the support of an academic member of staff as a personal tutor throughout your degree to help with academic and personal issues. There is a transition officer specifically to help your transition from school/college to university life.
Peer mentors will help you in your first year. They are fellow students who can help you settle in and answer any questions you have when starting university.
You'll also benefit from our:
induction programme, including social events, to help you settle in quickly
activities and events run by our student-run society, MathSoc
homework classes to help with assignments
Your future
Careers for mathematicians and statisticians
Mathematicians and statisticians have always been highly valued by employers for their analytical and problem-solving skills, and their ability to think logically and quantitatively.
You'll also develop key skills which are essential for the employment market such as communication, teamwork, planning, and organisation.
There are some careers for which a degree in mathematics is usually required, for example, teaching mathematics, statistical work, actuarial work, some research and development, and some areas of computing.
Mathematics graduates are also strong candidates in sectors such as:
management consultancy
finance
accountancy
information technology
logistics
transportation
Industry too is always looking out for specialists with an interest in the applications of mathematics to engineering.
A degree in mathematics and statistics can also lead on to further study including PhD, MSc and PGCE courses.
Make a difference
Careers support
Our award-winning Careers Service is one of the largest and best in the country, and we have strong links with employers. We provide an extensive range of opportunities to all students through our ncl+ initiative.
Additional information
Entry requirements
All candidates are considered on an individual basis and we accept a broad range of qualifications. The entrance requirements below apply to 2020 entry.
Please note, foundation year entry is not appropriate for applicants who are currently taking A Level Mathematics.
Maths requirements - further information
If you don't think you will have the exact mathematics qualifications required for entry to the BSc Mathematics, you may not be sure what to do. If you have a Maths qualification but will not have it at A Level (or equivalent) when you start your degree, you should apply for the degree of Mathematical Sciences with Foundation Year (G101). We may give you the opportunity to take the Newcastle University Pre-Entry Maths Course and the option to start in Year 1 if we think that this will be the best route for you.
The Newcastle University Pre-Entry Maths Course aims to provide the requisite mathematical skills and concepts needed on our engineering, Maths and Physics degree courses and to prepare students for the modes of learning they will encounter. The materials for the course are delivered electronically and include opportunities to practise your skills. You study the materials in your own time and, when you are ready, you book your exam with the School to which you have applied.
Extended Project Qualification
We welcome applications from students offering an Extended Project and value the skills of research and independent learning that it is designed to develop. If you offer an Extended Project, it will be taken into account as part of your application profile, but we will not usually include it in offer conditions for this degree programme.
English Language requirements
Applicants whose first language is not English require a minimum score of IELTS 6.5 or equivalent.
If you need help to meet our English Language requirements, we can provide support with extra tuition.
Read more about UK visas and immigration requirements
Other international qualifications
ABB at A Level is typically the minimum required for entry to an undergraduate course. You can check the equivalent grades for qualifications offered in your country.
We will also consider your application if you have lower or non-standard qualifications.
PARTNERS
The PARTNERS Programme is Newcastle University's supported entry route for students from schools and colleges in England, Scotland and Northern Ireland.
Entrance courses (INTO)
International Pathway Courses are specialist programmes designed for international students who want to study in the UK. We provide a range of study options for international students in partnership with INTO.
Find out more about International Pathway Courses
Admissions policy
This policy applies to all undergraduate and postgraduate admissions at Newcastle University, including Newcastle University London. It is intended to provide information about our admissions policies and procedures to applicants and potential applicants, to their advisors and family members, and to staff of the University.
Download our admissions policy
Find out more about unconditional offers
Tuition fees and scholarships
Tuition fees for 2021 entry (per year)
International Fee Students
£19200
The maximum fee that we are permitted to charge for home fee-paying students is set by the UK government.
As a general principle, you should expect the tuition fee to increase in each subsequent academic year of your course, subject to government regulations on fee increases and in line with inflation.
You will be charged tuition fees for each year of your degree programme (unless you are on a shorter exchange programme).
The tuition fee amount you will pay may increase slightly year on year as a result of inflation.
Year abroad and additional costs
For programmes where you can spend a year on a work placement or studying abroad, you will receive a significant fee reduction for that year.
Some of our degrees involve additional costs which are not covered by your tuition fees.
Find out more about:
Scholarships
Find out more about:
Open days and events
UK open days
The situation with Covid-19 means that we're unable to hold Open Days on campus. However, you don't have to visit in person to experience Newcastle.
From the comfort of your sofa you'll be able to:
• explore our beautiful campus
• find out about our vibrant city
• discover what students think about studying at Newcastle
You'll also have the opportunity to speak to academic staff and find out more about the subjects you're interested in.
Find out more about our virtual events
Worldwide events
We regularly travel overseas to meet with students interested in studying at Newcastle University. Visit our events calendar to find out when we're visiting your region.
How to apply
Apply through UCAS
To apply for undergraduate study at Newcastle University, you must use the online application system managed by the Universities and Colleges Admissions Service (UCAS). All UK schools and colleges, and a small number of EU and international establishments, are registered with UCAS. You will need:
the UCAS name and institution codes for Newcastle University (NEWC/N21)
the UCAS code for the course you want to apply for
the UCAS 'buzzword' for your school or college
If you are applying independently, or are applying from a school or college which is not registered to manage applications, you will still use the Apply system. You will not need a buzzword.
Apply through UCAS
Apply through an agent
International students often apply to us through an agent. Have a look at our recommended agents and get in touch with them.
Get in touch
By Phone
Due to current circumstances, we are currently unable to take phone calls.
Online
Keep updated
We regularly send email updates and extra information about the University.
Receive regular updates by email
Live chat
Chat now
Social Media