Business Accounting and Finance
BA Honours
UCAS code: NN14
Full time
4 years
Next start date: September 2020
This four-year, Flying Start degree provides an innovative route into chartered accountancy, with integrated paid work placements at PwC.
Fees (per year)
Home: £9250
International: £18600
Entry requirements
A Level: AAB
IB: 35 points
UCAS Institution name and code:
Work placement opportunity
Professional accreditation
Course overview
This course follows a unique structure that will allow you to develop the knowledge and skills needed to succeed as a Chartered Accountant, whilst giving you the opportunity to put your knowledge into commercial practice.
You'll complete over 200 days of paid work experience during your degree. As part of a collaboration between Newcastle University, PwC, and the Institute of Chartered Accountants in England and Wales (ICAEW), you'll work on real projects for real clients as a member of PwC's Assurance Team.
You'll study custom-designed modules that meet the requirements of the ICAEW Certificate and Professional Level examinations, including areas such as audit and assurance, economics, business law, tax compliance, and financial analysis.
Quality and ranking
4th in the UK for graduate prospects in Accounting and Finance – The Complete University Guide 2021
top 20 in the UK – The Complete University Guide 2021
top 175 – Business and Economics category – Times Higher Education World University Rankings by Subject 2020
Teaching excellence
TEF Gold
A ringing endorsement of Newcastle University's long tradition of excellence in teaching.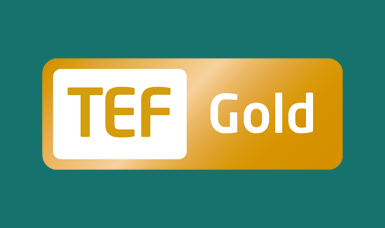 Professional accreditation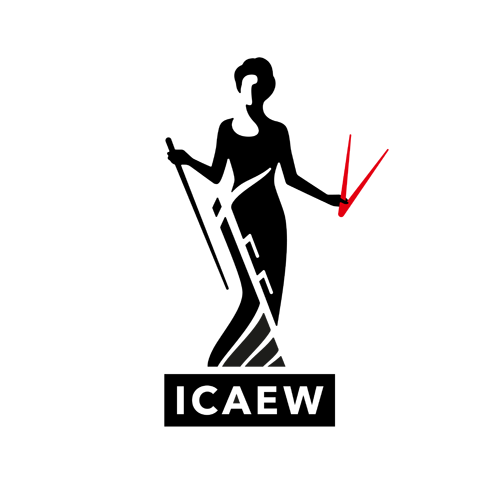 This degree was designed with, and is professionally accredited by, Institute of Chartered Accountants in England and Wales (ICAEW).
Successful graduates of this degree will have completed 12 of the 15 papers of the ICAEW Associate Chartered Accountant (ACA) qualification.
Read more about how this degree can help you make accelerated progress towards becoming a fully qualified member of ICAEW on the Business School website.
All professional accreditations are reviewed regularly by their professional body.
Modules and learning
Modules
The information below is intended to provide an example of what you will study.
Most degrees are divided into stages. Each stage lasts for one academic year, and you'll complete modules totalling 120 credits by the end of each stage.
Our teaching is informed by research. Course content may change periodically to reflect developments in the discipline, the requirements of external bodies and partners, and student feedback.
Teaching and assessment
Teaching methods
You'll learn through a combination of:
lectures
seminars
tutorials
workshops
professional placements
Assessment methods
You'll be assessed through a combination of:
Assignments – written or fieldwork

Dissertation or research project

Examinations – practical or online
Skills and experience
Business skills
In stages 2, 3 and 4, you'll spend over 200 days completing technical work experience as part of PwC's Assurance Team.
This will not only allow you to put your knowledge into practice, but it will also count towards ICAEW work experience requirements for chartered accountant status.
Research skills
Our teaching is informed by the latest research to ensure that your studies are always in line with the most up-to-date industry thinking.
Opportunities
Work placement
You'll take over 200 days of qualifying technical work experience with PwC, divided across your second, third and fourth years.
Your three work placements add up to approximately half of the approved technical work experience required by ICAEW in order to qualify as a chartered accountant.
You'll work on real projects for real clients as part of PwC's assurance team, and develop new skills and gain a broad knowledge of business issues. You'll also receive an attractive salary, with paid holiday during your placement.
There are opportunities across the UK, and PwC will provide practical help and financial relocation assistance, should you need it.
Your placements in stages 2 and 3 run from January to Easter. Before each placement, in December, you'll receive a PwC training programme. After each placement, you return to University for the summer term, have a placement debrief, final tuition and assessment.
In Stage 4, your placement runs from mid-November to Easter. You gain further auditing experience and are likely to be supervising others.
Facilities and environment
Facilities
This degree is run by our triple-accredited (AACSB, EQUIS, AMBA) Newcastle University Business School, based in our state-of-the-art building within the Newcastle Helix development – Newcastle's emerging business district.
You'll benefit from a world-class business education and leave as a socially responsible graduate, ready to challenge conventional business thinking.
Find out more about Newcastle University Business School and our facilities
Support
Each degree offers you a stimulating curriculum and a supportive teaching and learning environment.
You will have an academic member of staff as a personal tutor throughout your degree. They can help with academic and personal issues.
Peer mentors will help you in your first year. They are fellow students who can help you settle in and answer any questions you have.
Your future
This course will equip you with the skills, experience, and qualifications needed to become a part-qualified, professional chartered accountant.
100% of our graduates were in work or study six months after graduating, in roles such as chartered accountant, financial accountant, senior associate in assurance, and auditor*.
In 2018, 100% of our graduates secured positions with PwC, but you're under no obligation to join PwC when you leave university.
If you are offered a position with PwC, you'll join the company on a graduate programme and complete the ICAEW ACA Advanced Level and the remaining technical work experience required.
Just over a year after you graduate, you could become a fully qualified ICAEW chartered accountant.
*Destinations of (undergraduate, UK and EU) Leavers from Higher Education Survey 2016/17
Join a network of successful graduates
Graduates of Newcastle University Business School are highly sought after upon graduating. 95% of Newcastle Business School graduates were in work or further study within six months of graduating and the average salary was £25,253*.
Students studying at Newcastle Business School have also progressed to careers in:
systems analyst
construction manager
UX researcher
Our graduates have gone on to succeed in globally recognised companies, including:
Brewin Dolphin
Wm Morrison Supermarkets
Michael Page International Recruitment
Barclays Bank
Ernst & Young
Mercedes-Benz UK
Vodafone UK
Amazon
KPMG
*Destinations of (undergraduate, UK and EU) Leavers from Higher Education Survey 2016/17
Make a difference
Careers support
You'll have access to a wealth of resources and support to enhance your employability, including:
a careers conference called Future Focus tailored to the stage of your degree
interwoven employability provision
access to a dedicated placement officer within the Business School who can help you find a work placement in your area of interest
specialist careers and business start-up support from the University's award-winning Careers Service and the Business School's careers consultants
career management sessions with a careers consultant
work experience opportunities while studying with us
Business School summer internship scheme
We're also one of 140 business schools worldwide to be accredited by the EQUIS scheme for our managerial and entrepreneurial skills development.
Our award-winning Careers Service is one of the largest and best in the country, and we have strong links with employers. We provide an extensive range of opportunities to all students through our ncl+ initiative.
Entry requirements
All candidates are considered on an individual basis and we accept a broad range of qualifications. The entrance requirements below apply to 2021 entry.
International Baccalaureate
35 points
Other UK qualifications (and PARTNERS)
Qualifications from outside the UK
English Language requirements
PARTNERS
Through our PARTNERS programme, you could receive an offer up to three grades lower than the typical requirements, and get support throughout the application process. To apply through PARTNERS, you must be based in the UK and meet our eligibility criteria.
Entrance courses (INTO)
International Pathway Courses are specialist programmes designed for international students who want to study in the UK. We provide a range of study options for international students in partnership with INTO.
Find out more about International Pathway Courses
Admissions policy
This policy applies to all undergraduate and postgraduate admissions at Newcastle University, including Newcastle University London. It is intended to provide information about our admissions policies and procedures to applicants and potential applicants, to their advisors and family members, and to staff of the University.
After you apply
Your UCAS form will be reviewed by a member of staff. Following this review, we may also invite you to complete some online assessments which will include an online interview and to attend an Open Day and Assessment Centre.
Online interview
The online interview is run by PwC and can be taken at a time and place to suit you, as long as this is in sufficient time before the Assessment Centre (we'll advise you of the deadlines). You will have the opportunity to practice questions and find out more about PwC through completing this exercise. Your interview will be reviewed by both PwC and Newcastle University staff and feedback will be shared with you following your Assessment Centre visit.
Open Day and Assessment Centre
The Open Day and Assessment Centres are held from December to March. They are held at the University over the course of one day. You'll have the chance to look around the Business School, find out more about the degree and meet staff and students involved in the programme.
The Assessment Centre involves a group assessment exercise and is conducted with the help of PwC. You'll have the opportunity to ask questions throughout so that you can get a good feel for what the programme is about.
At the end of the Assessment Centre, we will consider the results of your online assessments and group assessment exercise, and you will receive feedback soon after you attend.
Tuition fees and scholarships
Tuition fees for 2021 entry (per year)
International Fee Students
£18600
The maximum fee that we are permitted to charge for home fee-paying students is set by the UK government.
As a general principle, you should expect the tuition fee to increase in each subsequent academic year of your course, subject to government regulations on fee increases and in line with inflation.
You will be charged tuition fees for each year of your degree programme (unless you are on a shorter exchange programme).
The tuition fee amount you will pay may increase slightly year on year as a result of inflation.
Fee reduction
You will spend part of your degree in stages 2, 3 and 4 on placement with PwC. Your tuition fee for each year will be reduced to reflect this.
Year abroad and additional costs
For programmes where you can spend a year on a work placement or studying abroad, you will receive a significant fee reduction for that year.
Some of our degrees involve additional costs which are not covered by your tuition fees.
Find out more about:
Scholarships
Find out more about:
Open days and events
UK open days
The situation with Covid-19 means that we're unable to hold Open Days on campus. However, you don't have to visit in person to experience Newcastle.
From the comfort of your sofa you'll be able to:
• explore our beautiful campus
• find out about our vibrant city
• discover what students think about studying at Newcastle
You'll also have the opportunity to speak to academic staff and find out more about the subjects you're interested in.
Find out more about our virtual events
Worldwide events
We regularly travel overseas to meet with students interested in studying at Newcastle University. Visit our events calendar to find out when we're visiting your region.
How to apply
Apply through UCAS
To apply for undergraduate study at Newcastle University, you must use the online application system managed by the Universities and Colleges Admissions Service (UCAS). All UK schools and colleges, and a small number of EU and international establishments, are registered with UCAS. You will need:
the UCAS name and institution codes for Newcastle University (NEWC/N21)
the UCAS code for the course you want to apply for
the UCAS 'buzzword' for your school or college
If you are applying independently, or are applying from a school or college which is not registered to manage applications, you will still use the Apply system. You will not need a buzzword.
Apply through UCAS
Apply through an agent
International students often apply to us through an agent. Have a look at our recommended agents and get in touch with them.
Get in touch
By Phone
Due to current circumstances, we are currently unable to take phone calls.
Online
Keep updated
We regularly send email updates and extra information about the University.
Receive regular updates by email
Live chat
Chat now
Social Media