UCAS code: V100
Full time
3 years
Next start date: September 2020
This History degree allows you to explore and analyse historical societies across a range of periods and regions.
Fees (per year)
Home: £9250
International: £18600
Entry requirements
A Level: AAA-AAB
IB: 35-37 points
UCAS Institution name and code:
Work placement opportunity
Study abroad opportunity
Course overview
This three-year History BA Honours degree focuses on developing your skills and abilities to critically analyse historical topics. You'll graduate as a confident and independent learner, ready for your future.
You'll learn to evaluate competing interpretations of history, and how to formulate, support and defend your own arguments and opinions.
You will explore themes including revolution, slavery, radicalism, medical history, and religion through a wide range of modules. These focus on a variety of time periods, geographies and cultures.
You'll study in a vibrant learning community, with scholars at the forefront of their fields. You'll also improve your research skills, completing a range of research projects during your degree.
You can follow your interests with opportunities to take modules from other subject areas such as archaeology, classics, politics, philosophy or a modern language at every stage of your degree.
Quality and ranking
top 175 – Arts and Humanities category – Times Higher Education World University Rankings by Subject 2020
Teaching excellence
TEF Gold
A ringing endorsement of Newcastle University's long tradition of excellence in teaching.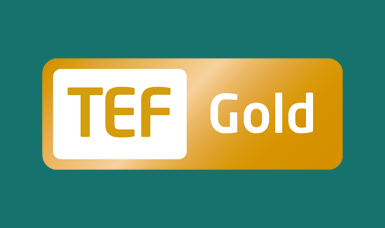 Modules and learning
Modules
The information below is intended to provide an example of what you will study.
Most degrees are divided into stages. Each stage lasts for one academic year, and you'll complete modules totalling 120 credits by the end of each stage.
Our teaching is informed by research. Course content may change periodically to reflect developments in the discipline, the requirements of external bodies and partners, and student feedback.
Compulsory modules help you with the transition from school to university. Skills training is embedded throughout, enabling you to 'learn by doing' as you study. You'll examine primary sources and delve into the specialisms of your lecturers. You'll probe into the evolution of historical thinking over time.
In addition, you'll have the choice of optional modules ranging widely across time and geographies. You'll be able to select the topics that fascinate you most. You also have the option to choose innovative cross-disciplinary modules or modules from other disciplines such as languages.
Compulsory modules prepare you for independent research. You'll build on the skills and knowledge you developed in Stage 1 and you'll begin preparation for your dissertation in Stage 3.
Seminar discussions will help to test and refine your ideas and increase your confidence.
You'll have the choice of a very wide range of optional modules. These modules are focused on a time period or geographic range, or a comparative look at a common theme or specific event. You also have the option to choose modules from outside of History.
Compulsory Modules
Crafting History: The Dissertation Proposal
Researching History
Optional Modules
Prayer, Poetry and Travel: Communication in the Medieval World
Ideas and Belief in Medieval and Early Modern East Asia
The Reformation World: Europe and America, 1450-1650
War, Revolution and Union in 17th-century Britain: the Stuart Ordeal
A History of Radical vs Conservative Thought, 1640-1917
Hunger, Death, and Politics: Famines in History
Land and Society in the USA, Ireland and Scotland, c. 1840-1922
Modern Times: The History of Interwar Europe, 1918-1939
Violence and Non-Violence in the American South
Contesting Reproductive Rights in the UK and Ireland
Disability Histories: War and its Aftermath on Minds and Bodies in Russia and the United States
History and Film: Representing the Past
1968: A Global Moment?
Germany and Central Europe, in the 19th and 20th centuries
Postwar Societies: Restitution, Reconstruction, and Trauma in Europe and Asia after 1945
Comparative History of Hispano-America and Brazil: from Independence to the Mexican Revolution (1789/1810-1917)
You'll put your independent learning skills into practice as you undertake your dissertation. You'll build on your knowledge and skills so far, with the guidance and support of your supervisor.
You'll also take one or both of 'Reading History' and 'Public History II: History and Society'. In 'Reading History' you'll critically reflect on the discipline and your own ideas through close study of an influential work. In 'Public History II: History and Society' you'll broaden your horizons by considering the uses and abuses of history in public life.
Optional modules will deepen your knowledge through intensive small group seminar discussion of primary sources.
Compulsory Modules
Optional Modules
Reading History
The Mexican Revolution
Teaching and assessment
Teaching methods
Most of your course will be delivered through lectures and seminars.
Seminars form a more important part of your education in later stages, and helps build our learning community, where you'll debate with peers and refine your ideas.
Assessment methods
You'll be assessed through a combination of:
Examinations – practical or online
Skills and experience
Business skills
You'll be able to boost your employability and develop enterprising behaviours, attributes and skills through two major career development modules.
Research skills
Independent research training is embedded throughout our History degree. This gives you the chance to develop your research skills – learning how to critically assess evidence and evaluate different interpretations – from your first year of study to your final-year dissertation.
You can also apply for a vacation scholarship, where you can work alongside researchers. You'll gain first-hand experience of working on a project and develop key skills, such as:
researching new material
collecting, analysing and interpreting social data
working on a lab project with a team
carrying out research in challenging environments
Chat to a student
I chose to study at Newcastle because I loved the breadth of choice within my course and fell in love with the city when I first arrived on Open Day.
Opportunities
Study abroad
Experience life in another country by choosing to study abroad as part of your degree. You'll be encouraged to embrace fun and challenging experiences, make connections with new communities and graduate as a globally aware professional, ready for your future.
You can choose to spend up to a year studying at a partner institution overseas.
If you choose to study abroad, it will extend your degree by a year.
Find out more about study abroad
Work placement
Get career ready with a work placement and leave as a confident professional in your field. You can apply to spend 9 to 12 months working in any organisation in the world, and receive University support from our dedicated team to secure your dream placement. Work placements take place between stages 2 and 3.
You'll gain first-hand experience of working in the sector, putting your learning into practice and developing your professional expertise.
If you choose to take a work placement, it will extend your degree by a year. A work placement is not available if you're spending a year studying abroad. Placements are subject to availability.
Facilities and environment
Facilities
You'll be based in the School of History, Classics and Archaeology, in the historic Armstrong Building at our city-centre campus.
You'll have access to a range of on-campus facilities, including:
the Great North Museum: Hancock, with its Antiquarian Library and range of artefacts
the Special Collections in the Robinson Library
Find out more about the Special Collections
Support
You'll have the support of an academic member of staff as a personal tutor throughout your degree to help with academic and personal issues.
Peer mentors will help you in your first year. They are fellow students who can help you settle in and answer any questions you have when starting university.
Your future
96% of graduates from our History BA Honours degree were in work or further study within six months of graduating.
Take a look at the most recent data available for our graduates. See what they have gone on to achieve and be inspired to follow in their footsteps.
Statistics are based on what graduates were doing on a specific date, approximately six months after graduation (Destinations of (undergraduate and postgraduate UK domiciled) Leavers from Higher Education Survey 2016/17).
Make a difference
Careers support
Our award-winning Careers Service is one of the largest and best in the country, and we have strong links with employers. We provide an extensive range of opportunities to all students through our ncl+ initiative.
Entry requirements
All candidates are considered on an individual basis and we accept a broad range of qualifications. The entrance requirements below apply to 2021 entry.
International Baccalaureate
35-37 points
Other UK qualifications (and PARTNERS)
Qualifications from outside the UK
English Language requirements
PARTNERS
Through our PARTNERS programme, you could receive an offer up to three grades lower than the typical requirements, and get support throughout the application process. To apply through PARTNERS, you must be based in the UK and meet our eligibility criteria.
Entrance courses (INTO)
International Pathway Courses are specialist programmes designed for international students who want to study in the UK. We provide a range of study options for international students in partnership with INTO.
Find out more about International Pathway Courses
Admissions policy
This policy applies to all undergraduate and postgraduate admissions at Newcastle University, including Newcastle University London. It is intended to provide information about our admissions policies and procedures to applicants and potential applicants, to their advisors and family members, and to staff of the University.
Tuition fees and scholarships
Tuition fees for 2021 entry (per year)
International Fee Students
£18600
The maximum fee that we are permitted to charge for home fee-paying students is set by the UK government.
As a general principle, you should expect the tuition fee to increase in each subsequent academic year of your course, subject to government regulations on fee increases and in line with inflation.
You will be charged tuition fees for each year of your degree programme (unless you are on a shorter exchange programme).
The tuition fee amount you will pay may increase slightly year on year as a result of inflation.
Year abroad and additional costs
For programmes where you can spend a year on a work placement or studying abroad, you will receive a significant fee reduction for that year.
Some of our degrees involve additional costs which are not covered by your tuition fees.
Find out more about:
Scholarships
Find out more about:
Open days and events
UK open days
The situation with Covid-19 means that we're unable to hold Open Days on campus. However, you don't have to visit in person to experience Newcastle.
From the comfort of your sofa you'll be able to:
• explore our beautiful campus
• find out about our vibrant city
• discover what students think about studying at Newcastle
You'll also have the opportunity to speak to academic staff and find out more about the subjects you're interested in.
Find out more about our virtual events
Worldwide events
We regularly travel overseas to meet with students interested in studying at Newcastle University. Visit our events calendar to find out when we're visiting your region.
How to apply
Apply through UCAS
To apply for undergraduate study at Newcastle University, you must use the online application system managed by the Universities and Colleges Admissions Service (UCAS). All UK schools and colleges, and a small number of EU and international establishments, are registered with UCAS. You will need:
the UCAS name and institution codes for Newcastle University (NEWC/N21)
the UCAS code for the course you want to apply for
the UCAS 'buzzword' for your school or college
If you are applying independently, or are applying from a school or college which is not registered to manage applications, you will still use the Apply system. You will not need a buzzword.
Apply through UCAS
Apply through an agent
International students often apply to us through an agent. Have a look at our recommended agents and get in touch with them.
Get in touch
By Phone
Due to current circumstances, we are currently unable to take phone calls.
Online
Keep updated
We regularly send email updates and extra information about the University.
Receive regular updates by email
Live chat
Chat now
Social Media