Biology (Ecology and Conservation)
BSc Honours
UCAS code: C182
Full time
3 years
Next start date: September 2020
This three-year BSc Honours degree covers plants, animals and micro-organisms, but with a strong focus on whole organisms and their roles in the environment.
Fees (per year)
Home: £9250
International: £22800
Entry requirements
A Level: AAB-BBB
IB: 32-34 points
UCAS Institution name and code:
Work placement opportunity
Study abroad opportunity
Course overview
In the first year, all students study core biology modules, giving you a strong foundation in the subject. In later stages, you will study specialist topics related to ecology and the environment, such as:
UK wildlife
population genetics
plant biology
pollution science
vertebrate biology
biodiversity, ecology and conservation
Lab and field-based teaching equips you with scientific skills required by professional biologists. You will enjoy a species identification field course, as well as a week-long project-based residential field course.
BSc or MBiol?
Some of our degrees are offered at two levels:
three-year Bachelor of Science (BSc)
four-year Master of Biology (MBiol)
Our MBiol degrees involve an additional year of advanced study at master's level, during which you will gain significant research experience to increase your employability.
Your course during COVID-19
Whilst things will not be the same when you join us in September, this course page is intended to give you insight into what to expect from your course and your learning experience for the duration of your degree.
We have updated all course information where there are specific changes in the first semester.
Facilities
Most of our student services are now available online. As COVID-19 restrictions lift, we'll be opening up our on-campus facilities as soon as it is safe to do so, so that you can get the best out of your studies.
Your learning experience
Your teaching will be a mixture of online and in-person on-campus teaching. In semester one, as a result of physical distancing requirements, all lecture materials will be delivered online along with many tutorials, workshops and labs.
Our aim, if Government guidance allows us, is to deliver up to three hours of labs, seminars and tutorial teaching in-person on campus where this is possible and safe to do so. We'll review this regularly and plan to return to full in-person, on-campus teaching in semester two if restrictions allow.
Assessment
In semester one, we will not be running face-to-face, on-campus examinations. We will instead use different approaches to assessment. These will test and support your learning.
Field trips
We will be running some but not all of our planned field trips. Some of those that do run, will be run virtually. For those that do not run, we will be offering alternative learning activities. These learning activities will give you the opportunity to achieve the same learning.
Terms and conditions and student complaints
The University has terms and conditions which create a positive environment for learning and academic achievement.
Further information
Our COVID-19 Study page gives more information about your Newcastle University 2020 study experience.
Given the changing nature of the COVID-19 pandemic, the commitments outlined are subject to the guidelines that may be in place at the time.
Quality and ranking
Biology at Newcastle ranks in the top 150 in the world in the Life Sciences category, Times Higher Education World University Rankings by Subject 2020.
Teaching excellence
TEF Gold
A ringing endorsement of Newcastle University's long tradition of excellence in teaching.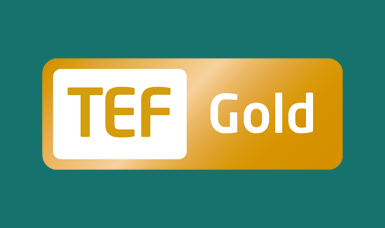 Modules and learning
Modules
The information below is intended to provide an example of what you will study.
Most degrees are divided into stages. Each stage lasts for one academic year, and you'll complete modules totalling 120 credits by the end of each stage.
Our teaching is informed by research. Course content may change periodically to reflect developments in the discipline, the requirements of external bodies and partners, and student feedback.
The first year of this degree is shared with other degrees in the School. This provides all students with a thorough knowledge of the fundamentals of biology.
You can transfer to one of our other Biology degrees before the second year should your interests change (subject to achieving the appropriate grades).
In Stage 2, you'll start to focus in on your ecology and conservation specialism, with modules including pollution of air, water, and soil, UK wildlife, vertebrate biology, plant biology, and environmental management skills.
In Stage 3 you'll complete either a week long mammal surveying project on the university's farm, or a 12 day trip to Tanzania or South Africa, where you'll study ecology, conservation, and management challenges in tropical landscapes.
You'll also complete a biological literature review, a biological research project, or a biological information project.
Teaching and assessment
Teaching methods
You'll learn from a combination of teaching methods, including:
lectures
seminars
field work
lab work
Assessment methods
You'll be assessed through a combination of:
Assignments – written or fieldwork

Dissertation or research project

Examinations – practical or online
Skills and experience
Research skills
Throughout your studies, you'll develop key research skills, conduct your own research, and also learn from the research of your lecturers.
During your second year, you'll complete an experimental design and statistics for biologists module, allowing you to develop the problem-solving and statistical skills required by research biologists.
In your final year, you'll have the option to complete an independent biological research project.
Practical skills
This is a practical course and you'll spend time in labs and off campus on field trips. You'll develop practical skills by observing and experimenting in the lab and the field, using scientific apparatus.
Opportunities
Study abroad
Experience life in another country by choosing to study abroad as part of your degree. You'll be encouraged to embrace fun and challenging experiences, make connections with new communities and graduate as a globally aware professional, ready for your future.
You can choose to spend up to a year studying at a partner institution overseas.
If you choose to study abroad, it will extend your degree by a year.
Find out more about study abroad
Work placement
Get career ready with a work placement and leave as a confident professional in your field. You can apply to spend 9 to 12 months working in any organisation in the world, and receive University support from our dedicated team to secure your dream placement. Work placements take place between stages 2 and 3.
You'll gain first-hand experience of working in the sector, putting your learning into practice and developing your professional expertise.
If you choose to take a work placement, it will extend your degree by a year. Placements are subject to availability.
Facilities and environment
Facilities
As a Biology and Zoology student, you'll be based in the School of Natural and Environmental Sciences at our city-centre campus.
During your studies, you'll have access to two commercial farms near Newcastle. These are used as demonstration facilities as well as a field station with glasshouse and dedicated teaching facilities.
You'll have the opportunity to access purpose-built laboratories. You can also visit the Great North Museum, where there's a range of important biological collections. We also have our controlled-environment aquaria situated in the Ridley 2 Building.
Support
As a new student, you'll receive a tablet, so you can download online learning resources, helping to make our campus more sustainable.
You'll have the support of an academic member of staff as a personal tutor throughout your degree to help with academic and personal issues.
Your future
Graduates specialising in Ecology and Conservation are equipped for exciting careers within organisations including the Wildlife Trust, Nature Trek, WWT, Natural England, National Trust, RSPB.
You'll have opportunities in areas such as environmental management, teaching, environmental education, and science education. You could even become a wildlife filmmaker – one of our graduates was the producer on Blue Planet II.
With a host of highly transferable skills, you'll also be able to pursue careers in sectors as diverse as banking and retail management, media, and adventure tourism.
Many of our graduates also go on to further study and research.
Industry links
Our strong industry links will allow you to benefit from placement, volunteering and networking opportunities, as well as
We have links with many of the leading organisations in the field, including:
National Trust
WWT
Natural England
Local Eco consultancies
National Parks Authority
Great North Museum
Enterprising students
Careers support
Our Enterprise Challenge gives students the opportunity to work with industry on a project that tackles real-world issues. Watch the above video to find out more.
Our award-winning Careers Service is one of the largest and best in the country, and we have strong links with employers. We provide an extensive range of opportunities to all students through our ncl+ initiative.
Entry requirements
All candidates are considered on an individual basis and we accept a broad range of qualifications. The entrance requirements below apply to 2020 entry.
International Baccalaureate
32-34 points
Other UK qualifications (and PARTNERS)
Qualifications from outside the UK
English Language requirements
PARTNERS
Through our PARTNERS programme, you could receive an offer up to three grades lower than the typical requirements, and get support throughout the application process. To apply through PARTNERS, you must be based in the UK and meet our eligibility criteria.
Entrance courses (INTO)
International Pathway Courses are specialist programmes designed for international students who want to study in the UK. We provide a range of study options for international students in partnership with INTO.
Find out more about International Pathway Courses
Admissions policy
This policy applies to all undergraduate and postgraduate admissions at Newcastle University, including Newcastle University London. It is intended to provide information about our admissions policies and procedures to applicants and potential applicants, to their advisors and family members, and to staff of the University.
Tuition fees and scholarships
Tuition fees for 2020 entry (per year)
International Fee Students
£22800
The maximum fee that we are permitted to charge for UK students is set by the UK government.
As a general principle, you should expect the tuition fee to increase in each subsequent academic year of your course, subject to government regulations on fee increases and in line with inflation.
You will be charged tuition fees for each year of your degree programme (unless you are on a shorter exchange programme).
The tuition fee amount you will pay may increase slightly year on year as a result of inflation.
Year abroad and additional costs
For programmes where you can spend a year on a work placement or studying abroad, you will receive a significant fee reduction for that year.
Some of our degrees involve additional costs which are not covered by your tuition fees.
Find out more about:
Scholarships
Find out more about:
Open days and events
UK open days
The situation with Covid-19 means that we're unable to hold Open Days on campus. However, you don't have to visit in person to experience Newcastle.
From the comfort of your sofa you'll be able to:
• explore our beautiful campus
• find out about our vibrant city
• discover what students think about studying at Newcastle
You'll also have the opportunity to speak to academic staff and find out more about the subjects you're interested in.
Find out more about our virtual events
Worldwide events
We regularly travel overseas to meet with students interested in studying at Newcastle University. Visit our events calendar to find out when we're visiting your region.
How to apply
Apply through UCAS
To apply for undergraduate study at Newcastle University, you must use the online application system managed by the Universities and Colleges Admissions Service (UCAS). All UK schools and colleges, and a small number of EU and international establishments, are registered with UCAS. You will need:
the UCAS name and institution codes for Newcastle University (NEWC/N21)
the UCAS code for the course you want to apply for
the UCAS 'buzzword' for your school or college
If you are applying independently, or are applying from a school or college which is not registered to manage applications, you will still use the Apply system. You will not need a buzzword.
Apply through UCAS
Apply through an agent
International students often apply to us through an agent. Have a look at our recommended agents and get in touch with them.
Get in touch
By Phone
Due to current circumstances, we are currently unable to take phone calls.
Online
Keep updated
We regularly send email updates and extra information about the University.
Receive regular updates by email
Live chat
Chat now
Social Media