Chemical Engineering with Foundation Year
BEng Honours
UCAS code: H814
Full time
4 years
Next start date: September 2021
This accredited degree with foundation year will prepare you for a future in Chemical Engineering with everything you need to know about this exciting sector, starting with the foundations of mathematics, applied mechanics, and material science.
Fees (per year)
Home: £9250
International: £23400
Entry requirements
A Level: AAB
IB: 34 points
UCAS Institution name and code:
Course overview
Our chemical engineering degrees focus on developing your knowledge and practical skills on topics across the discipline, so you're equipped to embark on an exciting career as a chemical engineer.
This foundation year will help you build the base knowledge you need to progress to our chemical engineering BEng degree.
This is a full-time programme of study covering core chemical engineering topics, including:
foundation mathematics
applied mechanics
material science
Successful completion of the foundation year leads to guaranteed progression to Stage 1 on one of Chemical Engineering BEng Honours (H810).
BEng or MEng?
Both our BEng degree and specialist MEng degrees provide a pathway to becoming a Chartered Engineer. This is one of the most recognisable international engineering qualifications.
Our MEng degrees are a direct route to becoming a Chartered Engineer (CEng). You don't need to study any more qualifications after your degree to work towards chartered status.
Our three-year BEng degree can also lead to Chartered Engineer status. However, you'll need to complete further study, such as an approved master's degree.
Your course during COVID-19
Please rest assured we make all reasonable efforts to provide you with the programmes, services and facilities described. However, it may be necessary to make changes due to significant disruption.

Given the changing nature of the COVID-19 pandemic, the commitments outlined are subject to guidelines that may be in place from time to time.

View our COVID-19 Study page, which gives information about your Newcastle University study experience for the academic year 2021-22.

See our terms and conditions and student complaints information
Additional information
Flexible degree structure
All of our chemical engineering degrees share the same first three years – with the exception of our Chemical Engineering with Industry degree. We allow you to explore the subject and find out where your interests lie.
You can transfer between any of our chemical engineering degrees if you want to.
You must achieve the appropriate academic standard to transfer from a BEng to an MEng degree.
Quality and ranking
We have a top 5 UK ranking for Chemical Engineering in The Guardian University Guide 2020. We also rank in the top 150 for Chemical Engineering in the QS World University Rankings by Subject 2020.
Teaching excellence
TEF Gold
A ringing endorsement of Newcastle University's long tradition of excellence in teaching.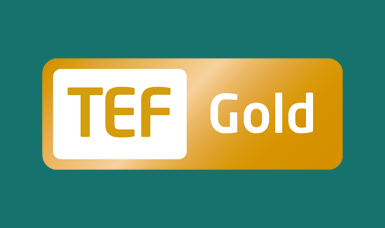 Professional accreditation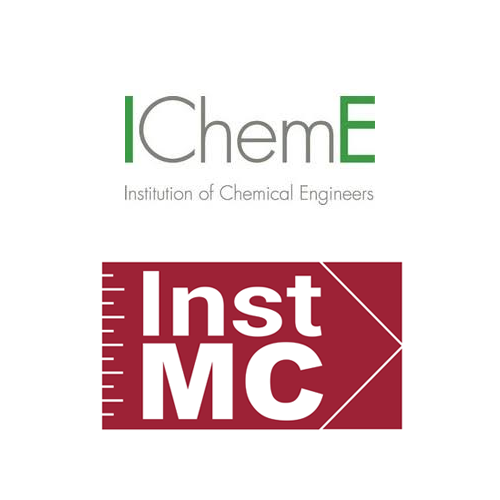 All of our degrees are accredited by the Institution of Chemical Engineers (IChemE) and the Institute of Measurement and Control.
IChemE accreditation means employers will recognise the quality of your degree because it meets high professional standards.
All professional accreditations are reviewed regularly by their professional body.
Modules and learning
Modules
The information below is intended to provide an example of what you will study.
Most degrees are divided into stages. Each stage lasts for one academic year, and you'll complete modules totalling 120 credits by the end of each stage.
Our teaching is informed by research. Course content may change periodically to reflect developments in the discipline, the requirements of external bodies and partners, and student feedback.
During your foundation year, you will develop the knowledge and skills you need to progress onto our three-year Chemical Engineering BEng.
You'll study topics such as foundation mathematics, mechanical science, electrical and electronic engineering, and applied mechanics.
Information about these graphs
We base these figures and graphs on the most up-to-date information available to us. They combine data on the planned delivery and assessments of our courses in 2021-22 with data on the modules chosen by our students in 2020-21.
Teaching time is made up of:
scheduled learning and teaching activities. These are timetabled activities with a member of staff present
structured guided learning. These are activities developed by staff to support engagement with module learning. Students or groups of students undertake these activities without direct staff participation or supervision
Teaching and assessment
Teaching methods
You'll learn from staff across various departments of our engineering and science schools.
You spend approximately 20 hours per week in taught classes. You also spend a further 20 hours attending tutorials and completing laboratory reports.
Assessment methods
You'll be assessed through a combination of:
Examinations – practical or online
Skills and experience
Practical skills
You'll reinforce your learning and gain hands-on experience through:
practical sessions carried out in our well-stocked Pilot Plant and Millennium Lab, where you'll be able to carry out chemistry experiments and use real-life equipment
work on real-world engineering projects informed by industry-leading companies
experience with industry-standard chemical engineering software in our dedicated computer suites
access to small-scale unit operations and the latest equipment in our state-of-the-art BioLab
Chat to a student
I chose Newcastle because it's one of the best universities in chemical engineering. Not only located in Newcastle, which is known to be a student city, but also a member of the Russell Group.
Facilities and environment
Facilities
As a mechanical engineering student you'll be based in the School of Engineering in the heart of our city-centre campus.
You'll have access to a wide range of industry-standard facilities and laboratories such as:
labs for design-make-test projects: making and testing machines and structures
strengths (testing) labs with machines up to 500kN and access to machines up to 8MN
mechatronics/electronics labs for programming robots and automated devices
bio-engineering lab for bio-materials manufacture and testing of components
manufacturing lab with good selection of modern CNC machine tools
composite materials lab with fire test facilities
We also provide high-quality, specialist facilities to support your studies:
state-of-the-art CAD and CAE 3D design facilities
HE-Ion and other microscopes with resolutions down to 0.3nm
wide range of rapid prototyping facilities for projects and research
engine test cells, wind-tunnel and water flow channels with laser flow management
Formula Student car design, build and test facilities
gear and drive system testing machines up to 8MW capacity
our own 1750hp main-line diesel-electric locomotive
Support
You'll be supported by a personal tutor (an academic member of staff) throughout your degree. They can help you with academic and personal issues.
You'll also have access to a peer mentor (a fellow student) in your first year. They can help you settle in and answer any questions you have.
Your future
89% of our chemical engineering graduates progressed to employment or further study within six months of graduating*.
Our graduates took up a range of roles, such as:
graduate technical plant engineer
research technologist
engineering project intern
*Destinations of (undergraduate, UK and EU) Leavers from Higher Education Survey 2016/17
Prepare for diverse career paths
Our graduates are targeted by high-profile employers like SUEZ, Reckitt Benckiser Group, Patheon, and Kendal Nutricare across a range of sectors such as:
pharmaceuticals
chemicals
energy
oil and gas
water
environment
biotechnology
Benefit from our industry links
With a strong engineering heritage, we've built up strong industry links, which will open up opportunities for networking, placements, and development during your studies.
Engineers from the British Chemical Engineering Contractors Association (BCECA) deliver sessions on chemical plant design that reflects current industrial practice. These engineers are from:
ABB
Air Products
Aker Solutions
Bechtel
Costain
Fluor
Honeywell UOP
Johnson Matthey
KBR
McDermott
SABIC
Wood Group
Worley Parsons
Make a difference
Careers support
Our award-winning Careers Service is one of the largest and best in the country, and we have strong links with employers. We provide an extensive range of opportunities to all students through our ncl+ initiative.
Visit our Careers Service website
Recognition of professional qualifications outside of the UK
From 1 January 2021 there is an update to the way professional qualifications are recognised by countries outside of the UK.
Entry requirements
All candidates are considered on an individual basis and we accept a broad range of qualifications. The entrance requirements below apply to 2021 entry.
International Baccalaureate
34 points
Other UK qualifications (and PARTNERS)
Qualifications from outside the UK
English Language requirements
PARTNERS
Through our PARTNERS programme, you could receive an offer up to three grades lower than the typical requirements, and get support throughout the application process. To apply through PARTNERS, you must be based in the UK and meet our eligibility criteria.
Entrance courses (INTO)
International Pathway Courses are specialist programmes designed for international students who want to study in the UK. We provide a range of study options for international students in partnership with INTO.
Find out more about International Pathway Courses
Admissions policy
This policy applies to all undergraduate and postgraduate admissions at Newcastle University, including Newcastle University London. It is intended to provide information about our admissions policies and procedures to applicants and potential applicants, to their advisors and family members, and to staff of the University.
Tuition fees and scholarships
Tuition fees for 2021 entry (per year)
International Fee Students
£23400
The maximum fee that we are permitted to charge for home fee-paying students is set by the UK government.
As a general principle, you should expect the tuition fee to increase in each subsequent academic year of your course, subject to government regulations on fee increases and in line with inflation.
You will be charged tuition fees for each year of your degree programme (unless you are on a shorter exchange programme).
The tuition fee amount you will pay may increase slightly year on year as a result of inflation.
For courses commencing from September 2021 and beyond, EU, other EEA and Swiss nationals will no longer be eligible for home fees or Student Finance England support.
If you are from the EU you will pay international tuition fees.
Year abroad and additional costs
For programmes where you can spend a year on a work placement or studying abroad, you will receive a significant fee reduction for that year.
Some of our degrees involve additional costs which are not covered by your tuition fees.
Find out more about:
Scholarships
Find out more about:
Open days and events
UK open days
The situation with Covid-19 means that we're unable to hold Open Days on campus. However, you don't have to visit in person to experience Newcastle.
From the comfort of your sofa you'll be able to:
• explore our beautiful campus
• find out about our vibrant city
• discover what students think about studying at Newcastle
You'll also have the opportunity to speak to academic staff and find out more about the subjects you're interested in.
Worldwide events
We regularly travel overseas to meet with students interested in studying at Newcastle University. Visit our events calendar to find out when we're visiting your region.
How to apply
Apply through UCAS
To apply for undergraduate study at Newcastle University, you must use the online application system managed by the Universities and Colleges Admissions Service (UCAS). All UK schools and colleges, and a small number of EU and international establishments, are registered with UCAS. You will need:
the UCAS name and institution codes for Newcastle University (NEWC/N21)
the UCAS code for the course you want to apply for
the UCAS 'buzzword' for your school or college
If you are applying independently, or are applying from a school or college which is not registered to manage applications, you will still use the Apply system. You will not need a buzzword.
Apply through UCAS
Apply through an agent
International students often apply to us through an agent. Have a look at our recommended agents and get in touch with them.
Get in touch
By Phone
Due to current circumstances, we are currently unable to take phone calls.
Online
Keep updated
We regularly send email updates and extra information about the University.
Receive regular updates by email
Social Media