The Alan Turing Institute
The UK's national institute for data science and artificial intelligence.
In recognition of Newcastle's world-leading expertise in computing and mathematics, and the application of this research in data science, we are a University partner of The Alan Turing Institute.
The Alan Turing Institute is the UK's national institute for data science and artificial intelligence.
The Institute's goals are to undertake:
world-class research in data science and artificial intelligence
apply its research to real-world problems
drive economic impact and societal good
lead the training of a new generation of scientists
shape the public conversation around data
View the Alan Turing Institute.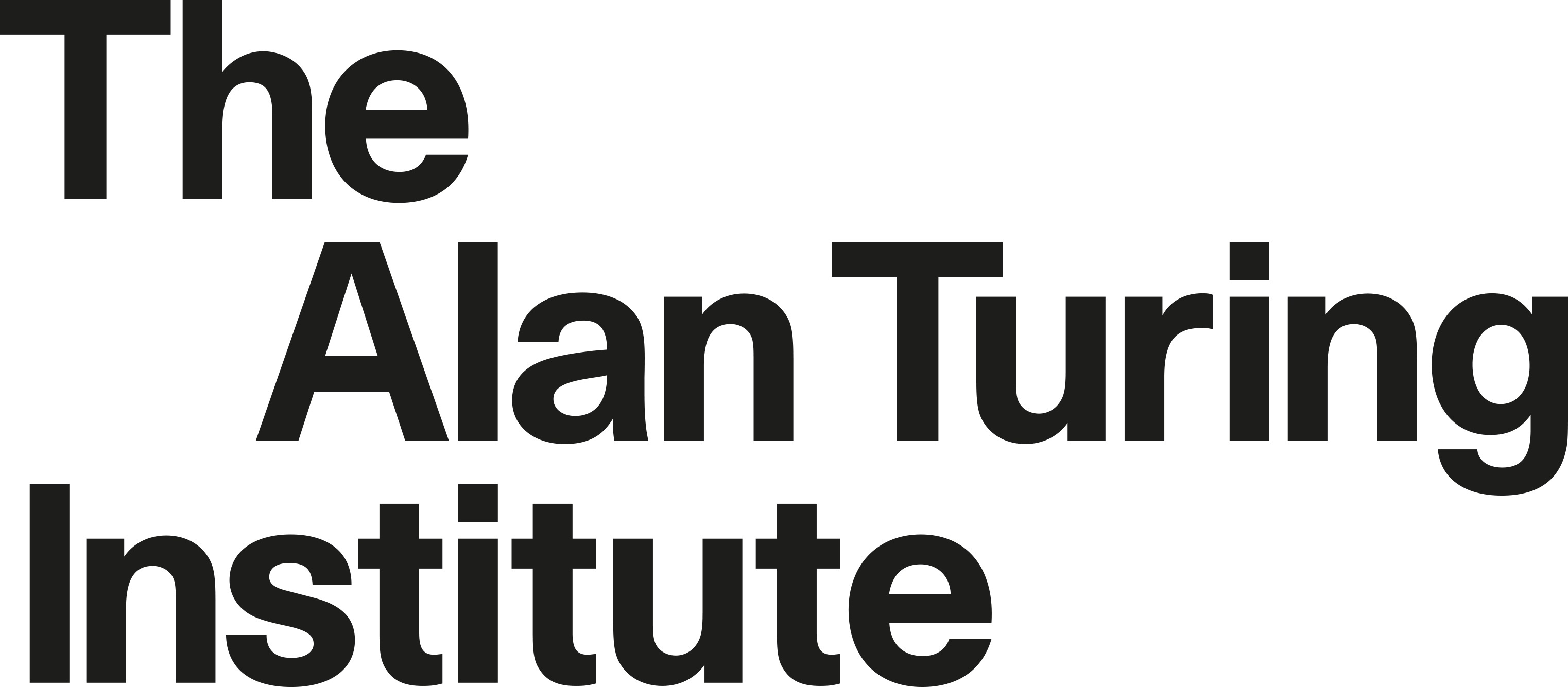 Our partnership
The partnership enables us to increase the impact of our research. It also helps us to collaborate with other leading researchers from around the UK and beyond.
We have developed a collaborative programme of research to advance world-class research in data science. This activity is led by our 12 Turing Fellows. They are senior academics representing all three faculties in the University.
Our research
Our contribution to the Institute stems from:
excellent interdisciplinary research in science, engineering, social sciences, humanities and healthcare
expertise in cloud computing, data science, statistics, machine learning and visualisation
large scale urban sensing and data analytics
personalised healthcare
Get involved
There are lots of ways to get involved with the Alan Turing Institute including:
sign up to the Turing Bulletin
join events, study groups and special interest groups
PhD enrichment placements
If you would like to join our internal mailing list or want to ask any questions about our work, please contact us.
Become a Turing Fellow
Applications are now open to eligible candidates wishing to become Turing Fellows at The Alan Turing Institute for the 2021-2022 academic year.
Turing Fellows are scholars with proven research excellence in the following areas:
Data science
Artificial intelligence
Digital humanities – such as computational linguistics, urban analytics and smart cities, computational social science
Data governance and ethics – such as algorithmic transparency, online privacy, human rights online and platform regulation
Digital healthcare – such as automating healthcare, connected health, and health data analytics
Data centric science and engineering
The Institute is committed to building a diverse network of fellows and encourages applicants from a range of backgrounds to apply. This includes researchers in related fields whose research would be significantly enhanced through active involvement with the Turing network of universities and partners. This will also to enrich our knowledge and Turing community here at Newcastle.
The fellowships are offered on a 12-month unfunded basis with various benefits that being part of the Turing's vibrant, interdisciplinary, and collaborative research community brings. All fellowships will commence on 1 October 2021.
View our Q&A session from Wednesday 16th June to find out more.