Loyola Student Profiles
Hear from some of our former students!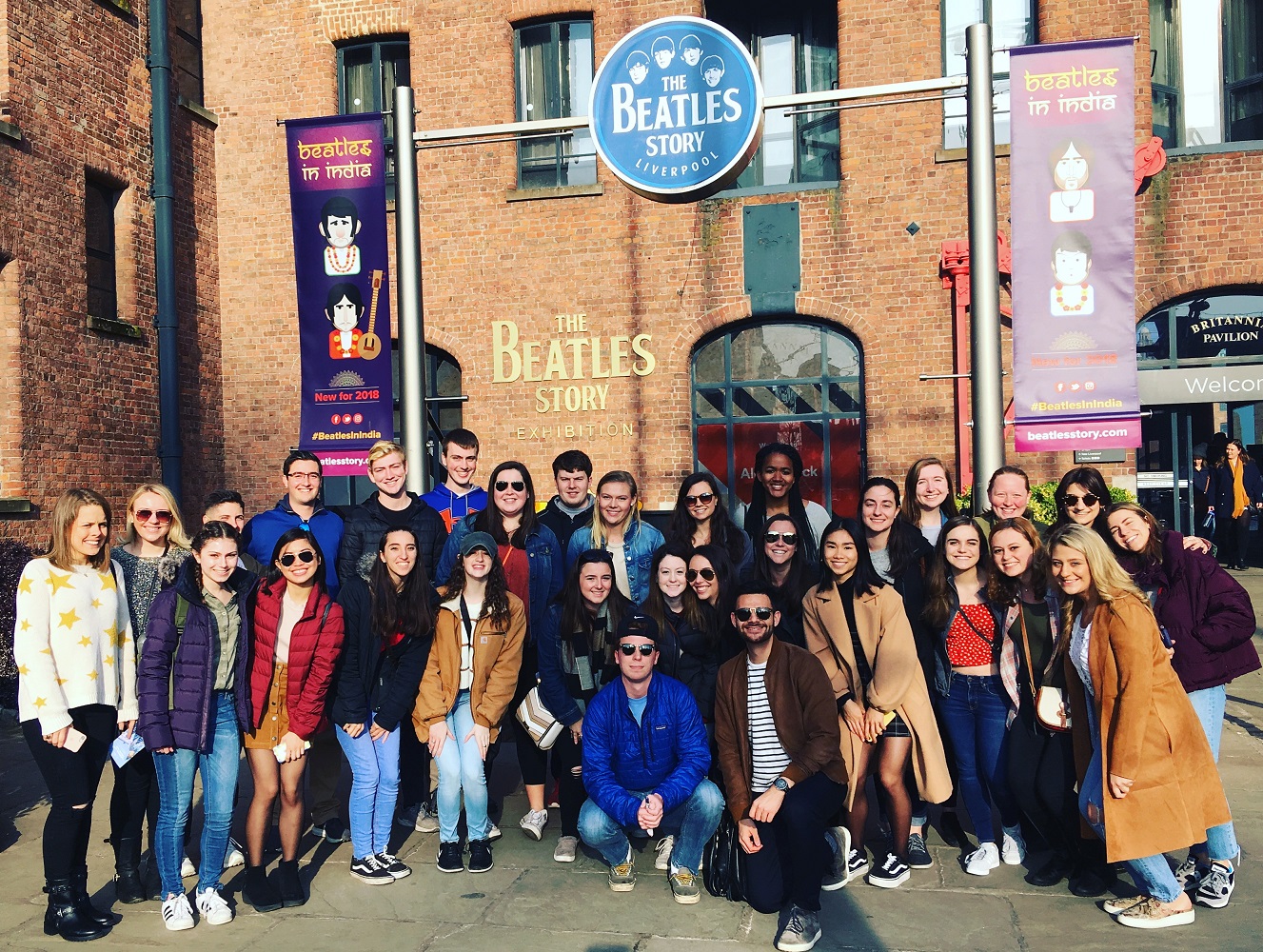 Francesca
Biology/Writing, Spring Semester 2020
One of my favorite parts of living in Newcastle was that almost everything was accessible within walking distance from my housing accommodations. Newcastle's campus is easy to navigate and the university itself offers a variety of organizations to get involved and meet other students.
I joined the N.E.S.T. volunteer program that helps integrate refugees and asylum-seekers in the U.K. through English lessons and planned trips exploring the city of Newcastle. Although the experience was short lived, I was very humbled to take part in a great opportunity to work with people from an array of different ethical backgrounds and help them enhance their English-speaking skills.
In comparison to the United States, the courses at Newcastle have fewer assignments and a greater emphasis on independent study. I enjoyed following this alternative teaching style and adapting my study habits throughout the semester. As a pre-med student, Newcastle's variety of science courses appealed to me as well. I was able to choose from a variety of biology courses that fit my major requirements.
My Study Abroad Experience has heightened my understanding and appreciation of the world around me. My semester at Newcastle ended much quicker than anticipated due to the pandemic, but I am thankful for the short time I had in this vibrant city. This experience taught me to make the best of every situation and appreciate the beauty of every moment. Overall, my experience reminded me the importance of living in the present moment because you never know how quick a situation can change.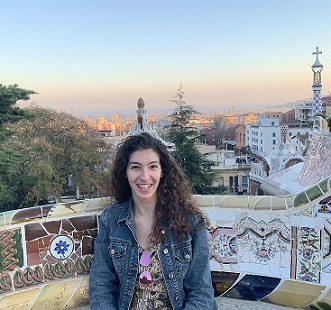 Janae
Political Science, Full-Year 2018-2019
Newcastle is a very unique city in that it has such a large international population. I was able to meet people not only from all over the UK, but from around the world. The campus is beautiful and provided a sense of community within this larger city. Everything is so easy to walk to, and if it wasn't, then the Metro was always easy and cheap to use as an alternative. Newcastle, overall, is an amazing student city with different things going on every day of the week.
After being in Newcastle for a full year, it's hard to just pick one place that is my favorite, so I would have to say it is tied between Quilliam Brothers Tea House and the Quayside. Quilliam Brothers became my go-to place when the library was packed and I just needed somewhere to quietly study. It is also a great place to catch up with friends after a long week or grab a cup of tea to-go before class. Their caramel brownies are also to-die-for!
The Quayside is what I always saw on pictures before coming to Newcastle. It wasn't until recently that I found myself down there quite frequently, and it is absolutely beautiful on a nice day or when the sun is setting. It's definitely a view I will miss when my time abroad is over.
In class, I loved getting international perspectives on topics I was always taught from an American point of view. As a Political Science major, I got the chance to sit in classes where the professors and students were not biased towards America. They spoke honestly about their thoughts and feelings on the government and policies of the country I call home, and hearing their opinions on so many issues was really eye-opening. It is exciting to get to go back to Loyola with all of these different perspectives in mind.
I have learned so much about myself since moving here to Newcastle. I have such a greater sense of the world and different cultures from traveling so much. I have also learned how to let go more and how to accept not being able to change and control everything. Being in a foreign country so far from home, there are a lot of unexpected things that happen and a lot of time where I found myself outside of my comfort zone, but I have grown so much from learning how to deal with those situations.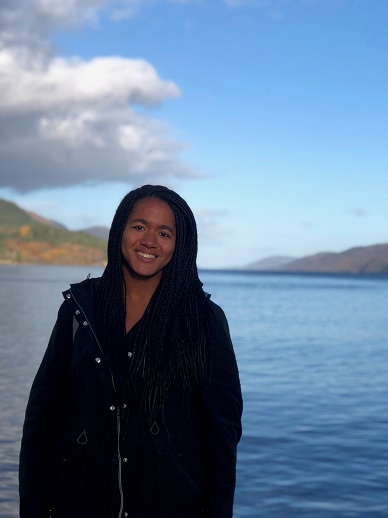 Adam
Economics, Full-Year 2018-2019
Newcastle is a hidden gem of a city and university. The city is small enough that there is a strong sense of community while having everything you could want. My favorite spot in Newcastle was 'Stack'. It is a collection of bars/event area and there is a variety of food and drink with lots of entertainment.
In terms of academics, I enjoyed the focus on self-study. It allows for a lot of flexibility throughout the semester for a student and puts an emphasis on retaining and applying knowledge.
This experience has given me an appreciation for the way that culture and upbringing can affect your view of the world. Conversations I have had with people from all over Europe have helped me to see issues and happenings within a wider frame of reference.
There is no one thing I will remember most about the experience. I think my memories of it as I get further removed will be the great moments I shared with friends during the year. A celebration of a goal at St. James, walking through a sheep field to get a good view of Loch Ness, playing pool at the Hancock with friends, etc.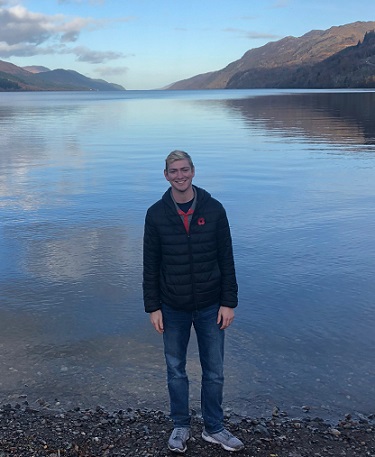 Lucy
Biology, Spring Semester 2019
Newcastle has beautiful architecture that made me feel like I was walking around Hogwarts every time I went to class. The campus is a lot bigger than Loyola, but once I figured out the general location of most of the buildings, I didn't feel intimidated by it at all. The campus also has plenty of work spaces, such as cute places to have coffee in between classes. Everything is easily walkable, and the university's proximity to the city center gave me quick access to a number of delicious restaurants, cute markets, and grocery/convenience stores.
In my free time, I loved going to Quilliam Brothers Tea House with my friends. They have so many different teas to try, and even though I was never much of a tea person, I loved the ones that I ordered. They serve delicious breakfasts; their avocado toast was my favorite. They also hold free movie nights on Tuesdays and Thursdays in their basement cinema, which my flatmates and I would frequently attend. The atmosphere is so cozy and it was definitely my favorite place to go for a hot drink.
In terms of academics, I enjoyed the fact that there weren't a lot of assignments set throughout the semester - like there can be at Loyola. At Newcastle, most of my grades were determined by a final essay or exam at the end of the class. This made me feel like I had a lot more time to prepare. I felt a lot less stressed in general and it allowed me to work on my time management skills. It was also interesting to have the new experience of attending classes in massive lecture halls.
The Study Abroad experience has made me a lot more confident in navigating new places and being open to new adventures. I learned a lot over our month-long spring break about planning trips, staying safe in the cities we went to, and not setting strict expectations for how I think it will be. I now know how to properly do my research before going places and I feel a lot more confident in figuring out airports and transit systems. I am a lot more curious about the world now, and this whole experience has made me eager to learn about the world rather than being nervous about it.
Most memorable will be my 'flatmates', who greeted me as soon as I took my first steps into my residences on the first day and continued to be my closest friends throughout the semester . . . Although this program helped me get to know people within the Loyola group, it also allowed me to build strong friendships with people who live in the country I chose to study in.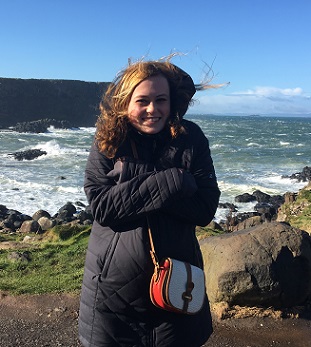 Jen
Chemistry, Spring Semester 2019
If I could describe Newcastle in one word, it would be "lively." There is always something new to explore every day, whether it be a new restaurant or a museum exhibition. The location of Newcastle University is ideal because it is right by the city center, where you can find a plethora of restaurants, stores, and entertainment. Everything I needed was conveniently within walking distance of the campus. While the location of the University is ideal, the campus itself is lively. There are countless student-run events on campus, such as society meetings, pop-up events, and concerts.
The academic curriculum of Newcastle University is different from what I have experienced at my home institution. In Newcastle University, full-time students only take modules in their course, are expected to do most of their studying independently, and only have one or two assessments per module. My experience in Newcastle has helped me become a stronger, more independent student by starting assessments early and by thinking more critically about the given assignment.
From my semester abroad, I will remember the people I have shared memories with the most. While being abroad can seem daunting, being surrounded by friends made adjusting to this new place much easier.
I believe that my study abroad experience in Newcastle has changed me. Being in a new place with new people has been both challenging and rewarding. I have become more confident through my travels and new experiences while abroad.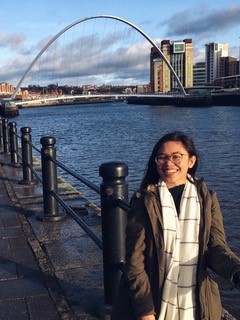 Dylan
Finance and International Business, Spring Semester 2019
Newcastle is a great city to be a student in. It is small enough to walk from one end to the other, yet has plenty to do. There are endless restaurants throughout the city, great pubs to watch soccer. St. James' Park, home of Newcastle United, is essentially a part of the campus. The city is clean, the locals are friendly, and the river Tyne makes for some nice views. My favorite spot in Newcastle was Northumberland Street, which is right next to campus. There are always a lot of people around, and there are plenty of places to shop and get something quick to eat. This also leads to Grey's Monument, which is a cool statue in the center of downtown.
From an academic perspective, I enjoyed meeting people from all over the globe. In an international business class, I worked in a small group with students from Thailand, Hong Kong, and Egypt. I also enjoyed experiencing another perspective on learning, which is mostly independent.
Studying abroad has given me more confidence in going to new places and meeting new people. I am much better at using various forms of transportation, and have gotten accustomed to the culture and way of life here in England.
More than anything else, I will remember the new people I met, both Loyola students and British students alike, along with the numerous places I have travelled to.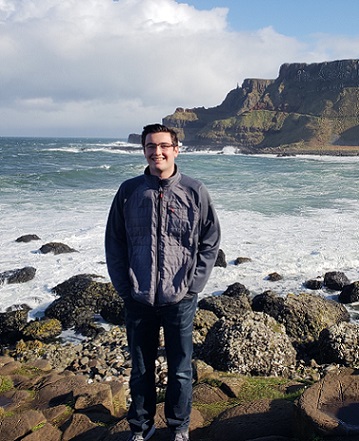 Nicole
Chemistry, Spring Semester 2019
Newcastle is a great city for university students. It has a never-ending supply of places to eat and shop, and is very walkable. It is a fantastic place for those who don't want to be bored but also do not consider themselves "city people". Newcastle University's campus is fairly large but you will know it like the back of your hand after a few weeks. It has a good number of places to eat which is nice when you have lots of classes and no time to walk into town or back to your dorm. All the classrooms are in very good condition and modern-looking, even the science labs.
One of my favorite spots in Newcastle is Leazes Park, which is right on campus. I walked through the park every day as I went back and forth from class. I found the walk very peaceful which I think was beneficial to my mental health. Being surrounded by such a big green space and seeing the sun reflect off the pond reminded me to stay calm amongst the stress of classes.
In relation to academics, I enjoyed exploring familiar subjects from a new perspective. As a future teacher, I was intrigued by the differences from the American approach to education. It opened my mind to new ways of structuring a lesson that I might not have otherwise thought of. Thanks to this academic experience, I can improve my teaching methods by drawing on both American and English techniques.
Studying abroad has definitely enhanced my life skills. Experiencing a new culture has forced me to become comfortable asking for help. This has helped me to become less shy. It has also made me more aware of my own words and actions since, for the first time in my life, they stick out from everyone else's. Both personal awareness and social skills are important for success in adult life, and I am grateful to have had the chance to improve on them.
There are two things that I will remember most about my study abroad experience. The first is traveling around Europe. I had never been outside the U.S. before this experience so it really enhanced my perception of the world. I had so much fun trying new foods, navigating public transportation, and vising the monuments I had learned about in school. Secondly, I will never forget the British friends I have made. My flatmates were very welcoming and choosing to spend time with them rather than in my room made my experience so much more enjoyable. I even became friends with my lab partner as we survived the lengthy lab hours by teasing each other about cultural differences.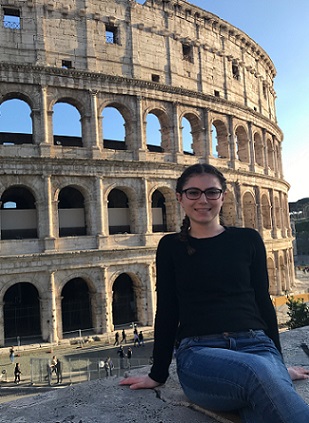 Sabrina
Marketing, Spring Semester 2019
Newcastle University is a prestigious school with a lot to offer. On a school day the campus is busy with students going to class, hanging out on the greens, studying in many different locations, and even getting a pint at the student bar Luther's. The campus is also full of beautiful architecture and is right across the street from the city center.
In my spare time, you could always find me by the Quayside! The Quayside is very picturesque and a little getaway from the hustle and bustle of the city center. One can walk around and take in the sights of the bridges, walk across the bridge, visit a museum, eat a one of the delicious restaurants, or go on a Sunday and check out the unique vendors at the market.
I enjoyed being fully immersed in the university by being in classes with other British and international students. I especially enjoyed my services marketing class because it was full of international students from around the world and it was interesting to hear everyone's different perspectives.
This study abroad experience has made me more confident. By being thrown into a completely new city, campus, and group of people it made me reach outside of my comfort zone. Also, being the student representative of Spring 19' has made me become a more confident individual.
Whether it was with other Loyola students or with British students, I cherish the friendships I formed during the past 5 months. I will remember the friendships made.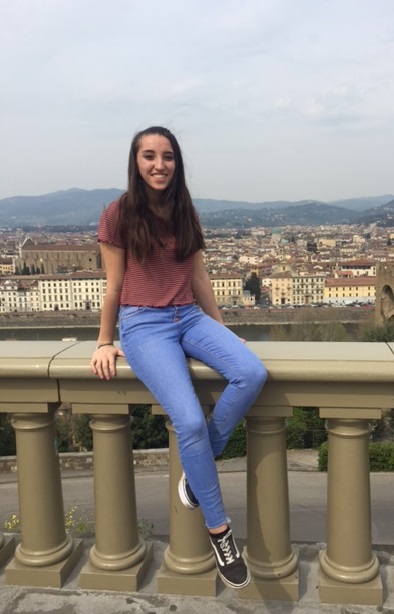 Haley
Marketing, Spring Semester 2019
Newcastle was such an amazing city! It is full of so many great restaurants and shops that I couldn't even get to them all during my semester abroad. The campus was also amazing! There were always beautiful flowers planted which made the walk to classes a lot more enjoyable. There's always fun activities going on both on and off campus that I highly recommend taking part in, like concerts, club events, or even watching football in a pub.
I always really enjoyed going to the Botanist. It's definitely more of a nicer place to go to, but it's such a beautiful restaurant with great food, plant themed drinks, and live music. They also have a rooftop terrace area to sit in with views overlooking Grey's Monument that was really amazing.
It was really interesting getting to experience seminars as well as lectures. At Loyola, I have never been in a class which had met with an additional smaller seminar, so I really enjoyed getting to experience more of an engaging discussion of the learning material. It was really helpful for my assignments getting to discuss new ideas we did not get to cover during the lectures.
Studying abroad in Newcastle has definitely changed me for the better. I've become much more confident in my studies, with new people, and with travelling. Travelling has also made me much more independent and responsible as my friends and I handled situations out of our comfort zone several times. I also feel far more connected to the rest of the world by getting to actually experience places I've dreamed about going my whole life and really immersing in the cultures.
I will always remember all of the great friends I made in Newcastle, both from Loyola as well as from England. Before this program started, I did not know anyone going to Newcastle, and I was afraid I wouldn't connect with anyone. I was very wrong, as I made some of my closest friends while abroad who I know I will stay in touch with for the rest of my life.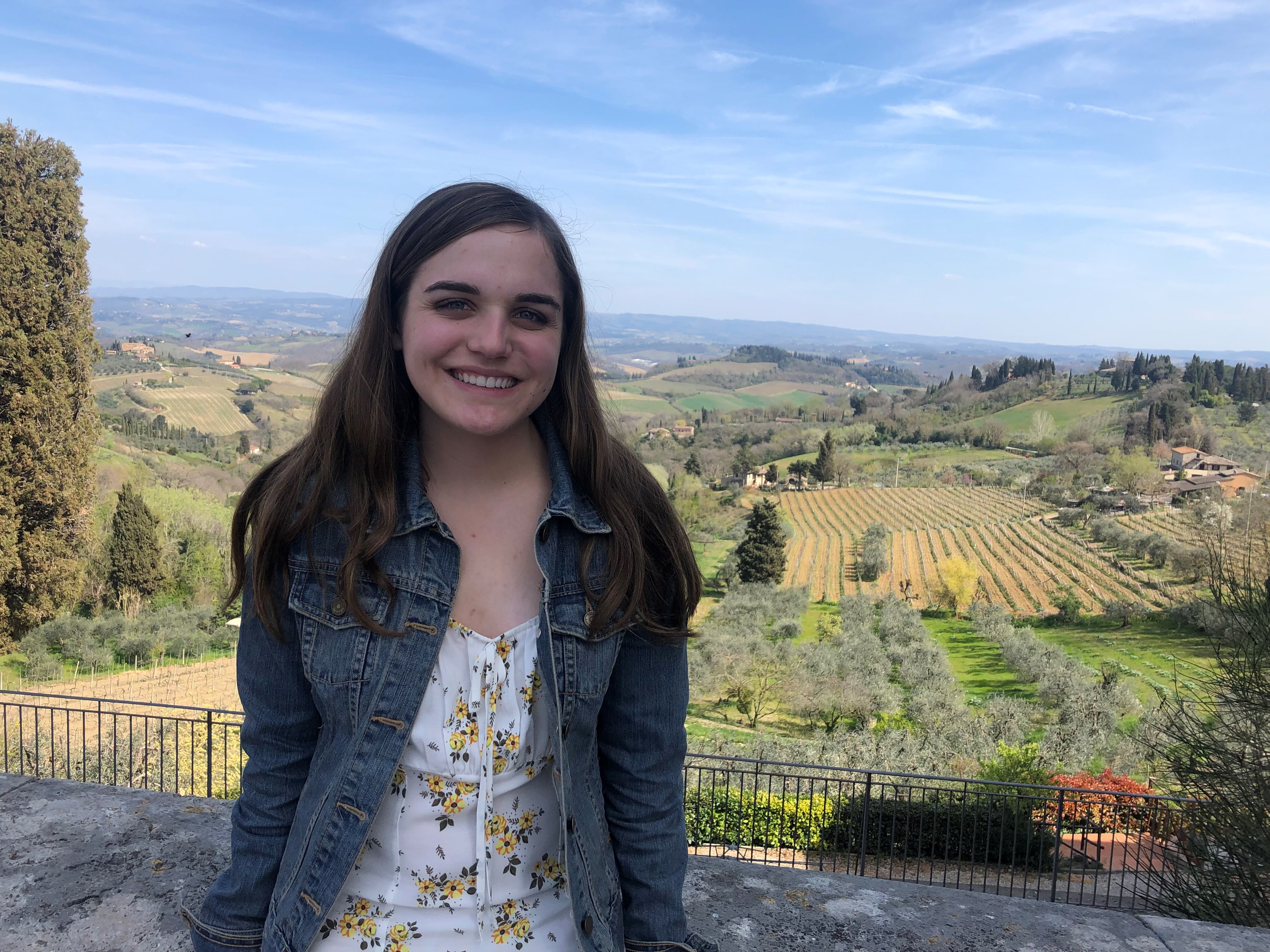 Gissele
Autumn Semester 2017
'I chose to study at Newcastle University because my sister had studied there when she was a Junior at Loyola University Maryland, and she had such a great experience, that I did not want to live through her stories. I wanted to experience Newcastle University for myself. I was also interested in learning about the different study format that Newcastle University presents to American students which is self-study. I hoped to discipline myself more in my academic career and found that I have become a much better student with the self-study format.'
'I enjoyed the variety of courses that Newcastle has to offer, especially for international students. I enjoyed learning from a different cultural background of professors and all of the professors were willing to help me with any questions I had during my courses.'
'Life in Newcastle was simply amazing because students have their own rooms, which also most of the time forces them to speak to flatmates and create new local friends within your room. There are endless places to eat in Newcastle. What made my experience most memorable was becoming friends with the students in my flat and in other flats. I have been away from Newcastle for almost two months now and I still speak to the friends I have made at Newcastle University. We have already planned to meet again in Newcastle once I graduate from Loyola.'
'Although Newcastle looks so big and confusing, you can make it feel smaller by familiarizing yourself with different paths to get to places and also find parks, graffiti walls, and more that are unique to Newcastle.'
'I highly regret not attending any of the sessions that were held every Wednesdays because I have heard nothing but great things about those sessions. I would recommend that students attend these sessions because there were times when I wanted to talk to someone about something that I knew someone within the Loyola Study Abroad Center would be available to talk to, but I was always shy. All of the people who work in the center are always willing to listen to any questions, concerns, or even just stories.'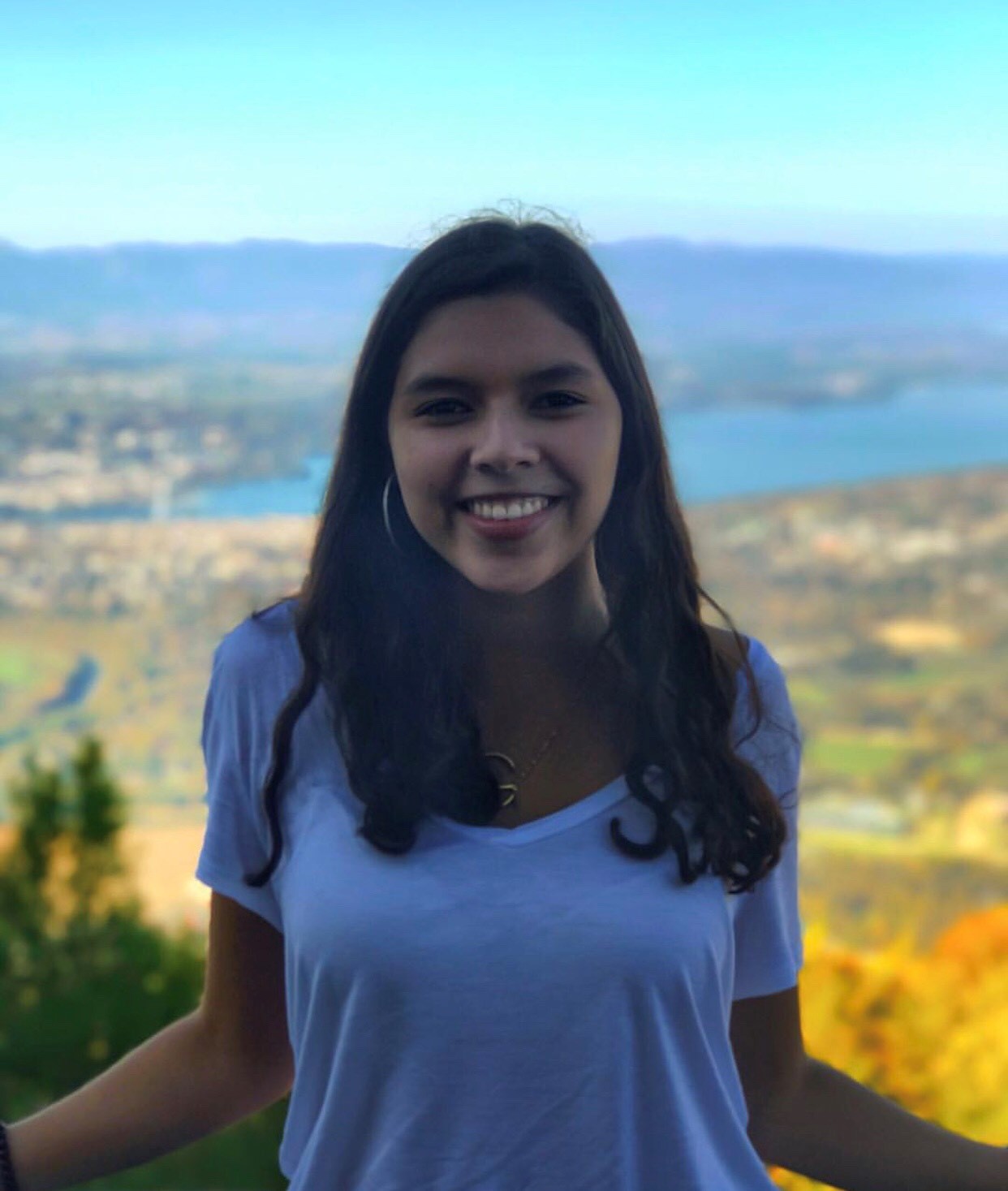 Leo
Autumn Semester 2017
'My time abroad consisted of activities such as: doing dental research and working with the Walton Librarians, participating in NEMSOC, playing weekly soccer games with a group of friends, and going to the gym. This was an enjoyable balance to my school work. I had committed most of my time to research so I did not travel as far as most people in the Loyola Study Abroad group. I was fine with this and instead travelled more in England as an alternative. This way I could do quicker weekend trips and plan time for my science studies and research accordingly. Inside England I went to Durham, Lake District National Park, Northumbria National Park, London, Holy Island, Tynemouth, and Northern England areas. I also ventured to Edinburgh two times and climbed Arthur's Seat. With the Loyola group I travelled to Inverness in Scotland and was fortunate to go to Paris.'
'The experience changed me by giving me a lot of freedom to design my own schedule. There was a lot of responsibility involved with spending money and managing time correctly. The assignment schedule in England is very different compared to Loyola. It was very important to keep on pace with material learned even if you were not given weekly assignments. If you are dedicated to your studies, and set aside time similar to Loyola you will succeed.'
'I would say take advantage of the list of events and activities that the Loyola Study Abroad Center provides students. There is so much to explore in Newcastle on the weekdays and weekends. Also, don't be afraid to go in and talk to the Loyola Study Abroad Center if you have any questions or concerns because they are very helpful on anything. Its tough getting adjusted to a new school and community, and the coordinators are there to help and support you to make your experience in Newcastle great. Also, make sure to get involved in a club, society, or after school group because it will only add to your experience and memories. I made a lot of friends joining the Newcastle Emergency Medicine Society (NEMSOC) and learned a lot about where things were in Newcastle though the society. In addition, I would recommend trying to get involved with shadowing or doing research at Newcastle if you are a science major. There are so many opportunities for doing this at the Medical School.'
'I highly recommend studying abroad at Newcastle!'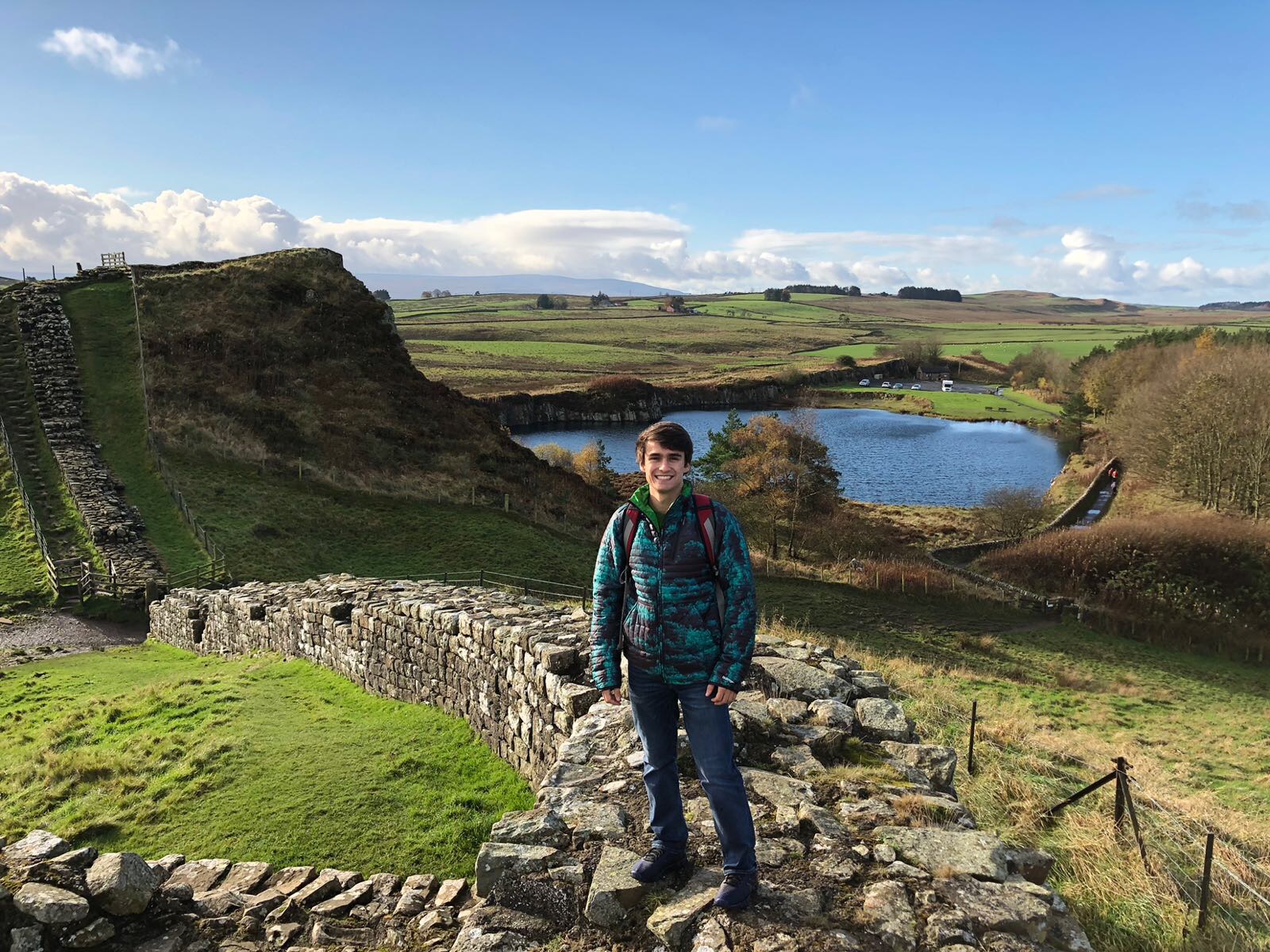 Gianna
Full-Year 2016-2017
'I wanted to study abroad at a school that challenged me academically while also allowing me to travel to other parts of Europe with ease—and Newcastle University fit all those requirements and more. Newcastle University is known to have a great biomedical sciences program in addition to being a world-renowned research institution. During my time in Newcastle, I took classes that are normally not offered at Loyola along with the necessary classes to make sure I stayed on track with my degree. In my spare time, I even got to help out a professor with her scientific research. Also, due to its location in the northeast of England, I had the opportunity to take lots of weekend trips to other parts of Europe and the UK, and spent a month traveling in Italy during our month-long Easter vacation. Along with that, Newcastle as a city is an amazing place to visit in general. The city centre is filled with lots of restaurants and shops, and there is always something to do or see in town. Newcastle University provided the perfect mix of academics and travel, and was an amazing and unforgettable place to spend my junior year abroad.'